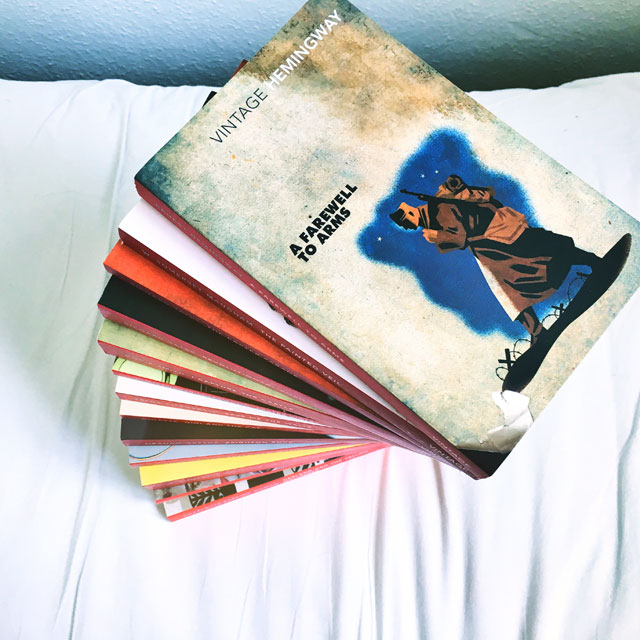 Når jeg skal købe en ny bog, tager jeg mig god tid til at kigge forskellige udgaver igennem. Jeg foretrækker paperbacks (de er så rare at sidde med), og går altid efter dem, jeg synes er pænest. Men der er én serie som altid er en sikker vinder, nemlig Vintage Classics fra Penguin. Bøgerne er et herligt mix af ældre og nyere litteratur, sci-fi, dannelsesromaner, udenlandske mindre kendte bøger som alligevel har opnået klassiker-status.
Fællesnævneren er kvalitet. Og stil. Deres koralrøde rygge er en fryd for øjet og pynter godt i reolen. Når man får dem som nye, er ryggen nærmest pang-rød. Med tiden falmer de (hvis de står med sol på i løbet af dagen som mine gør), men de kan tåle det. Farven bliver mere gammelrosa – en farve jeg har en svaghed for.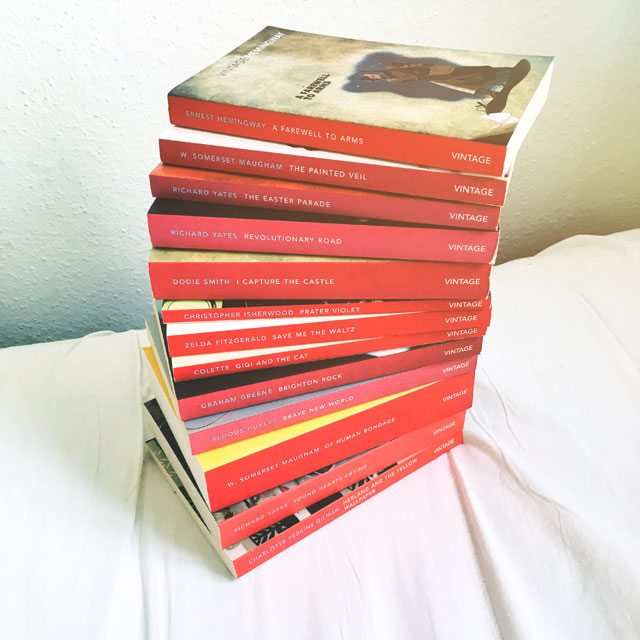 Forsiderne er fine og enkle. Et lille stykke kunst i form af at maleri, en tegning eller noget grafik. Så vidt jeg ved aldrig et foto (jeg hader fotos på bøger). Af tekst er der kun titel og forfatter. Dog med 'Vintage' i stedet for fornavnet, så det bliver til Vintage Hemingway, Vintage Yates etc. Der er ingen uddrag fra anmeldelser, ingen bestsellerstatus, 'forfatter af'-mærkat. Fokus er på det grafiske, hvilket gør stilen cool og enkel.
Her er et udpluk af mine favorit-forsider:
Og her er min lille samling: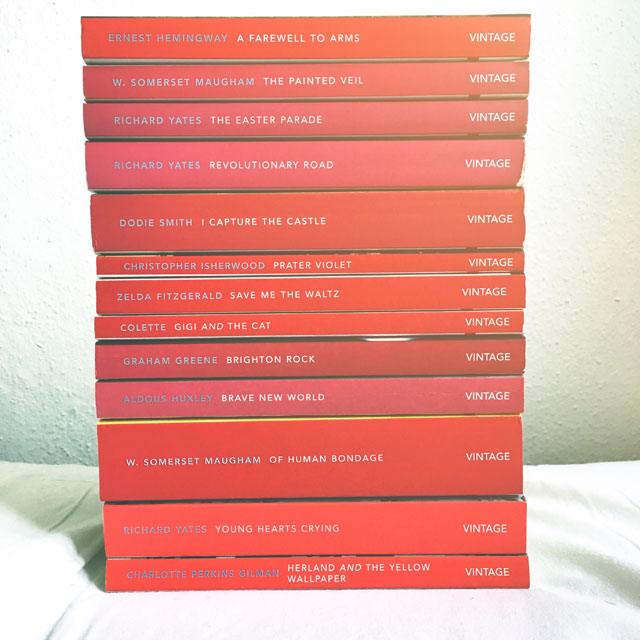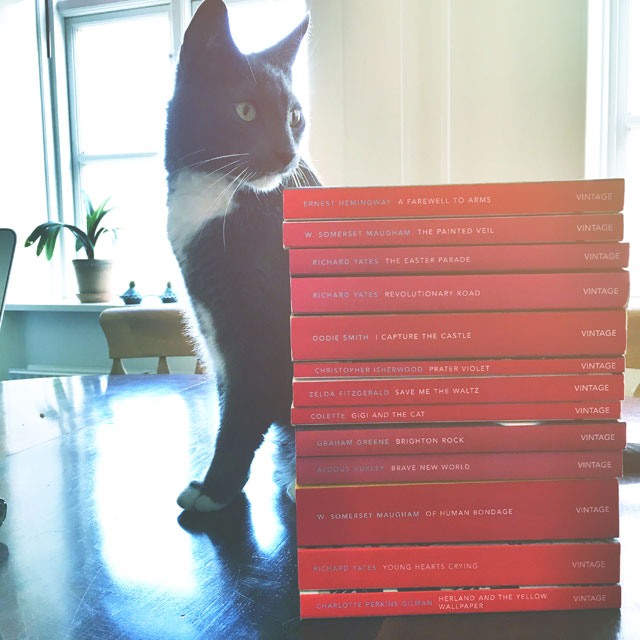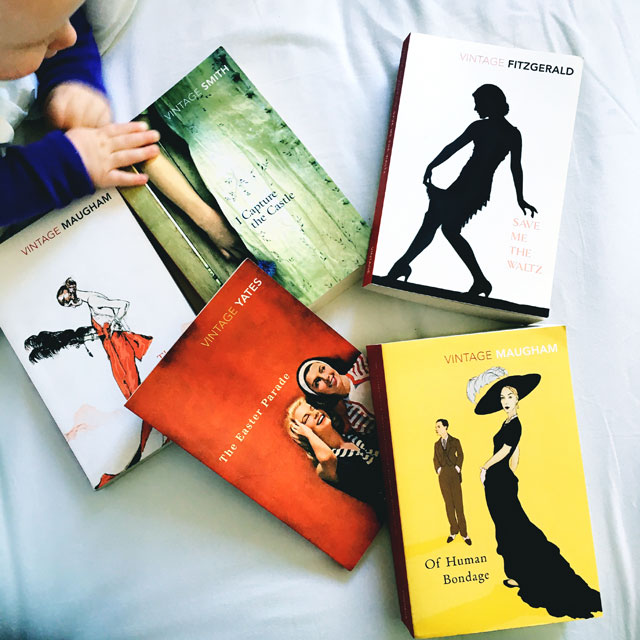 Hvad synes du om Penguins Vintage Classics bøger? Har du selv nogle af dem?
---
English Recap
I adore Penguin's Vintage Classics books. The red spine and the simple illustrations with no more text than what's absolute necessary (title and author).