After yesterday's wardrobe crisis, I decided to ignore the grey weather and put on a summer dress – with some woolen tights and a cardigan to keep out the cold of course. Mr. Boyfriend and I wanted to go out for cake at Savoir where they have the most amazing cakes. How disappointed were we to see the "Sorry, we are closed" sign on the door! Even if the sign is pretty …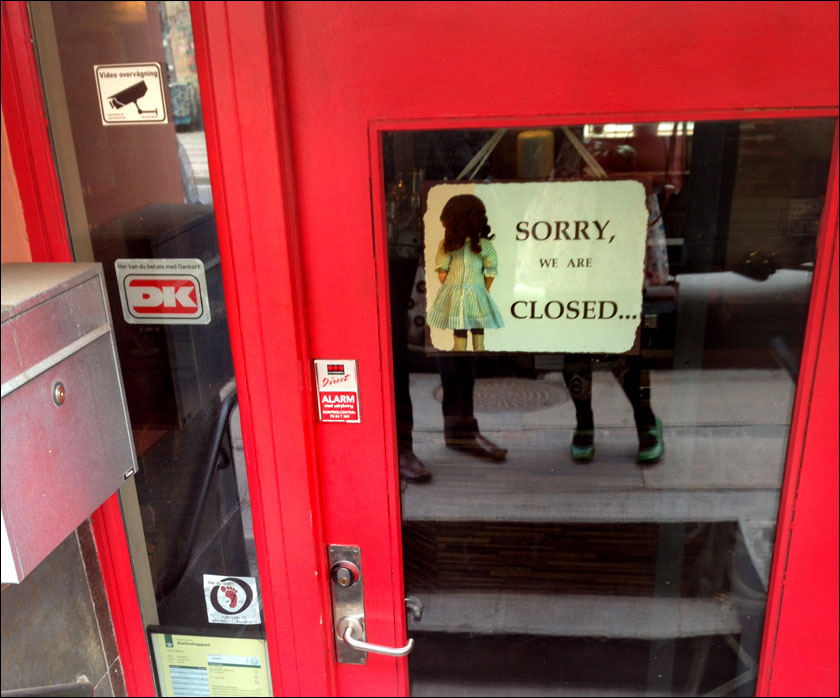 And just to rub it in, it started to rain! But there can be something nice about wearing flowery prints and bright colors in the rain. I have no idea where the dress (see picture below) is from but it's one of my summer classics. The shoes are Hush Puppies and the vintage bag is my new favorite from Marbles Vintage in Amsterdam. Lately this bag follows me wherever I go!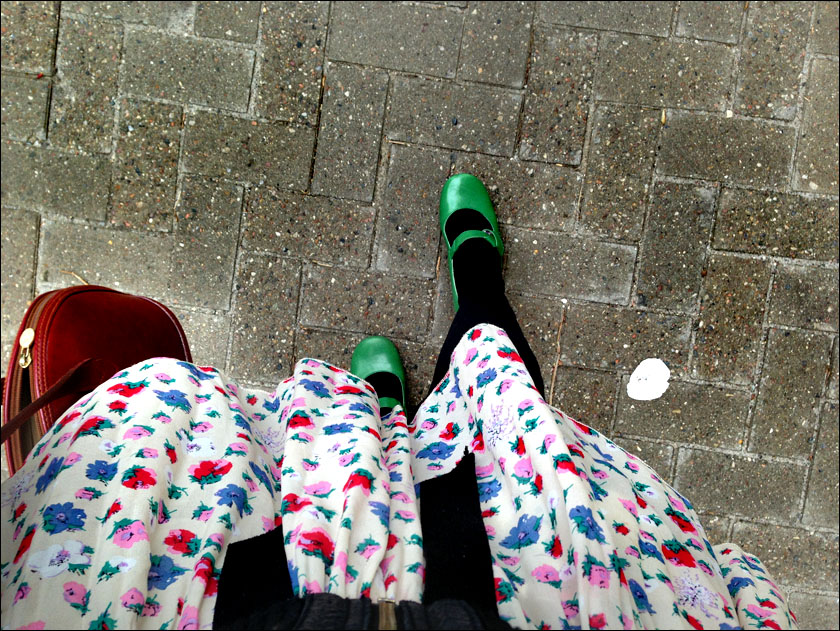 Yes, I'm wearing flowers on flowers … I figured I might as well go all the way …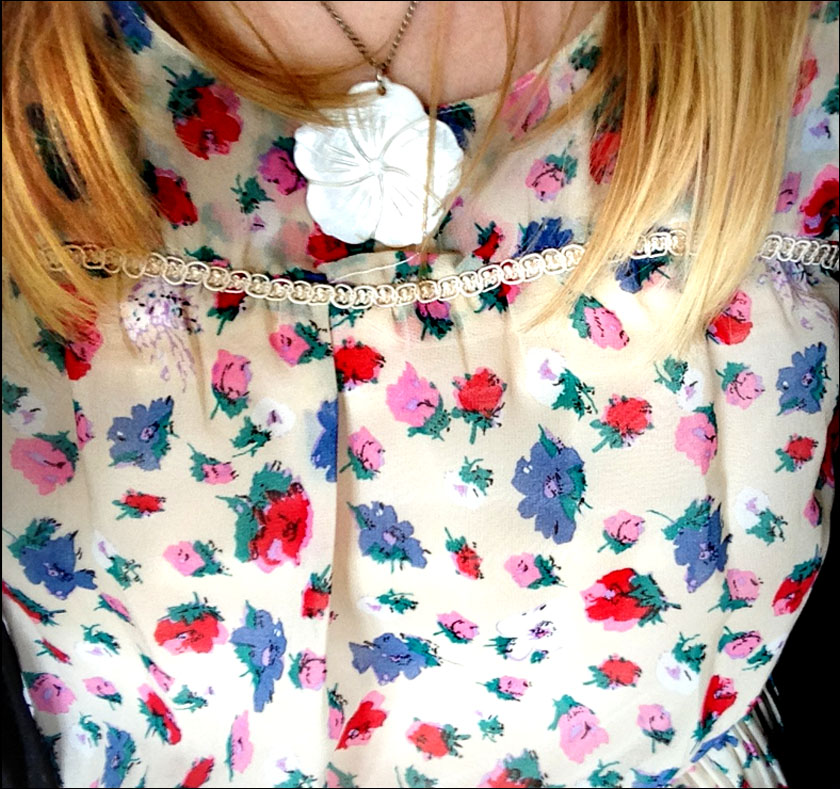 But back to our quest for cake: Gavlen is our safe place: it's cozy, feels like home and there's always some good cake and coffee. Check out the picture below and then look at the picture above. My dress almost matches the dress on the book! I didn't plan it! But it's so cool …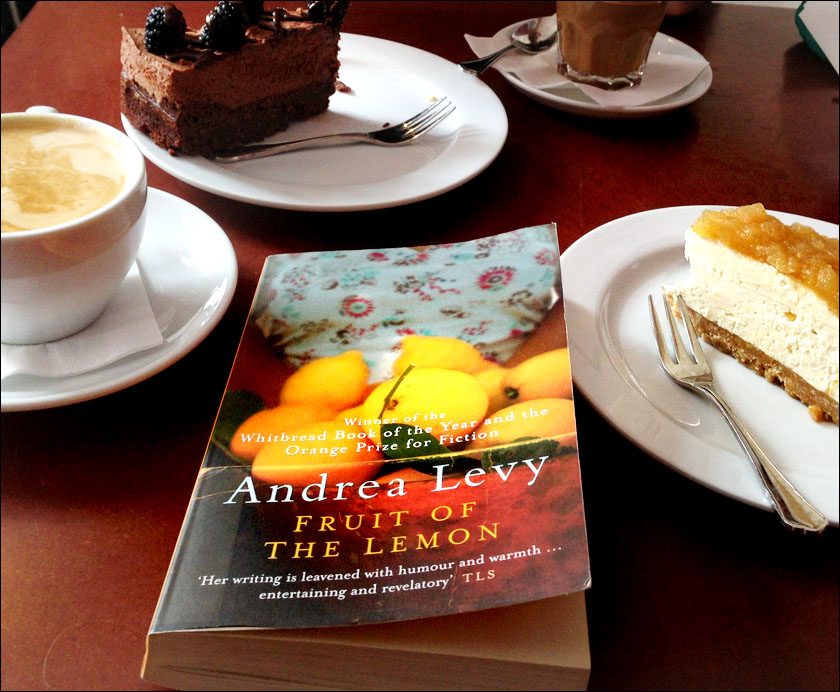 Look at this guy we saw in a car! Creepy!