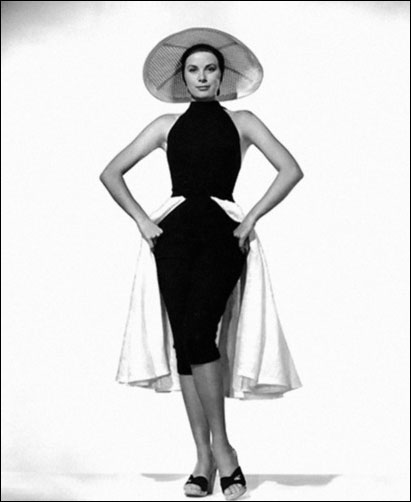 Yesterday I visited some film-enthusiastic friends of mine. They've bought an actual projector for watching movies! It's so brilliant! So we decided to watch Hitchcock's To Catch a Thief, which I've never seen before. It was wonderful watching it on a big screen while sitting in a comfy sofa. The movie was very good with some great one-liners. But I must confess that what I enjoyed the most was Frances Stevens' (Grace Kelly) wardrobe. Just look at this stunning black and white thing she wore for a trip to the beach! So elegant!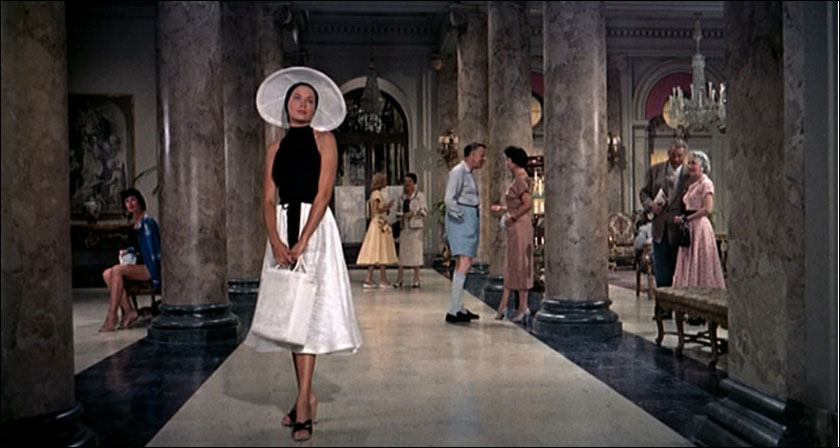 But the outfit that completely stole my heart was this pink dream she wore for her second date with John Robie (Cary Grant):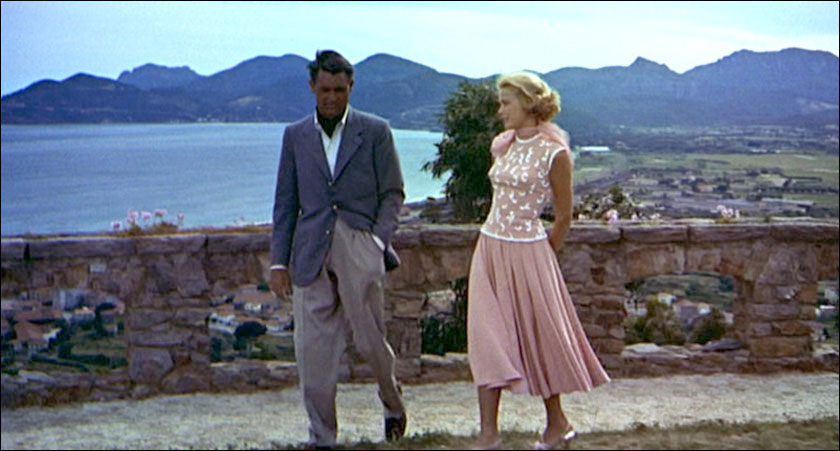 I love the print on the top and the light-as-a-feather skirt. And look at her gloves!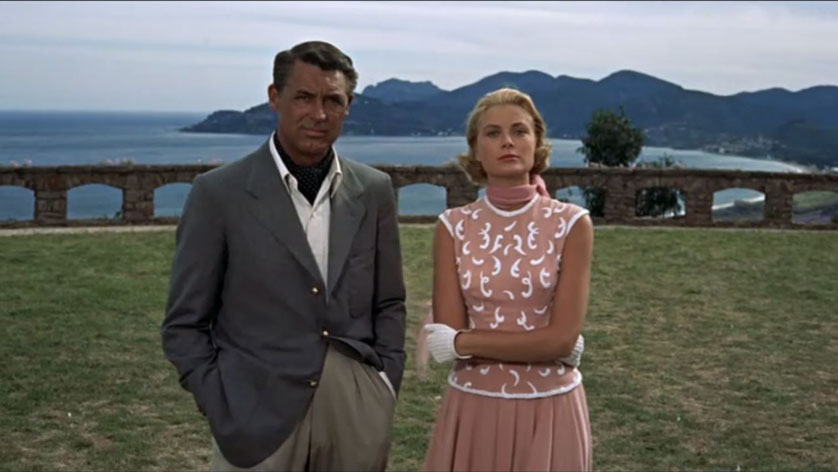 Another beach-outfit – and our first glimpse of Grace Kelly in the movie. I would love to have that dress and make it an almost even 49!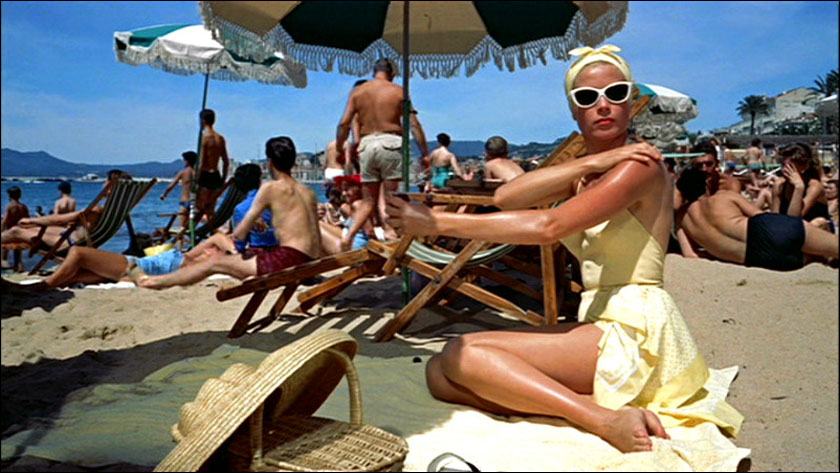 And a costume ball! If only we had space and money to throw a real costume ball … *sigh*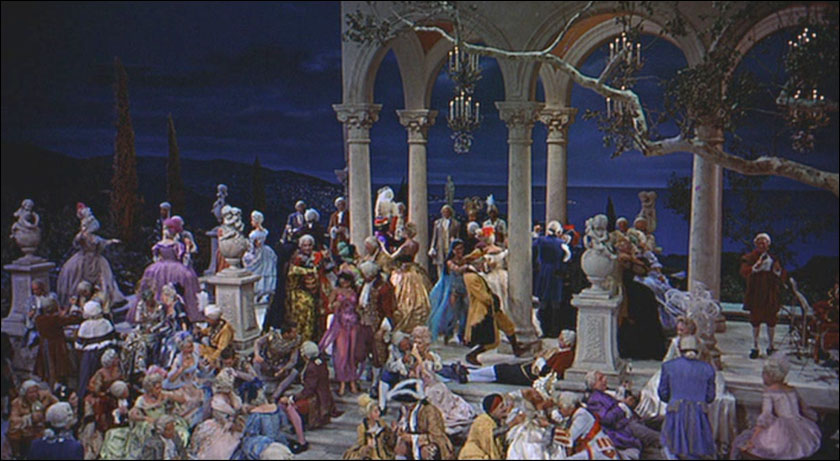 Here's one of my favorite quotes from the movie:


John Robie: You're here in Europe to buy a husband.
Frances Stevens: The man I want doesn't have a price.
John Robie: That eliminates me.