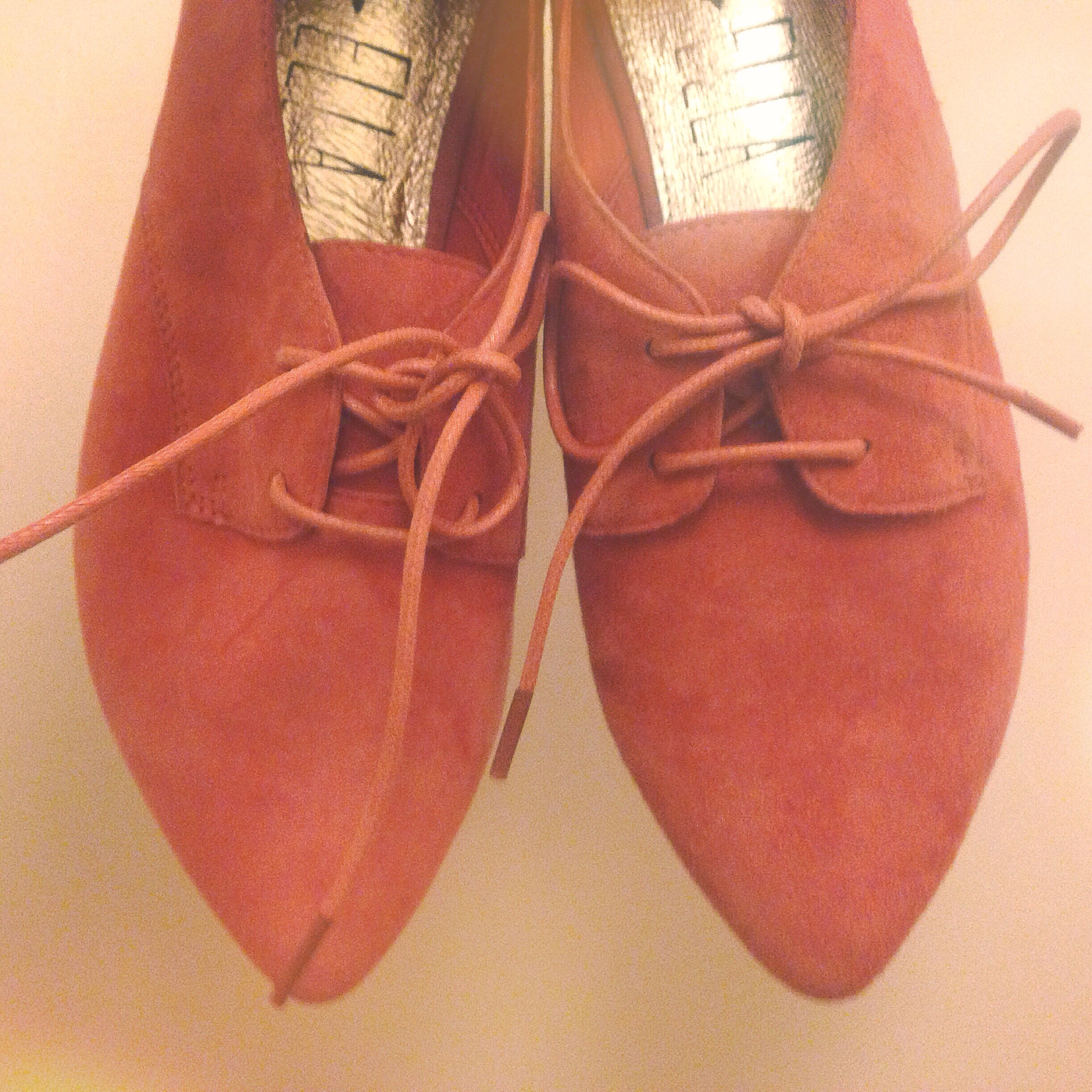 Yesterday I went to Edith & Ellas's clearance sale and made some amazing bargains. They had some very low prices AND a volume discount if you purchased three items from the same category. Of course I fell for three things in three different categories. But still, the prices were ridiculously low. What I'm most excited about are these adorable shoes: I've been looking for rose-pink shoes for ages, and there they were – for next to nothing! They'll be perfect for spring.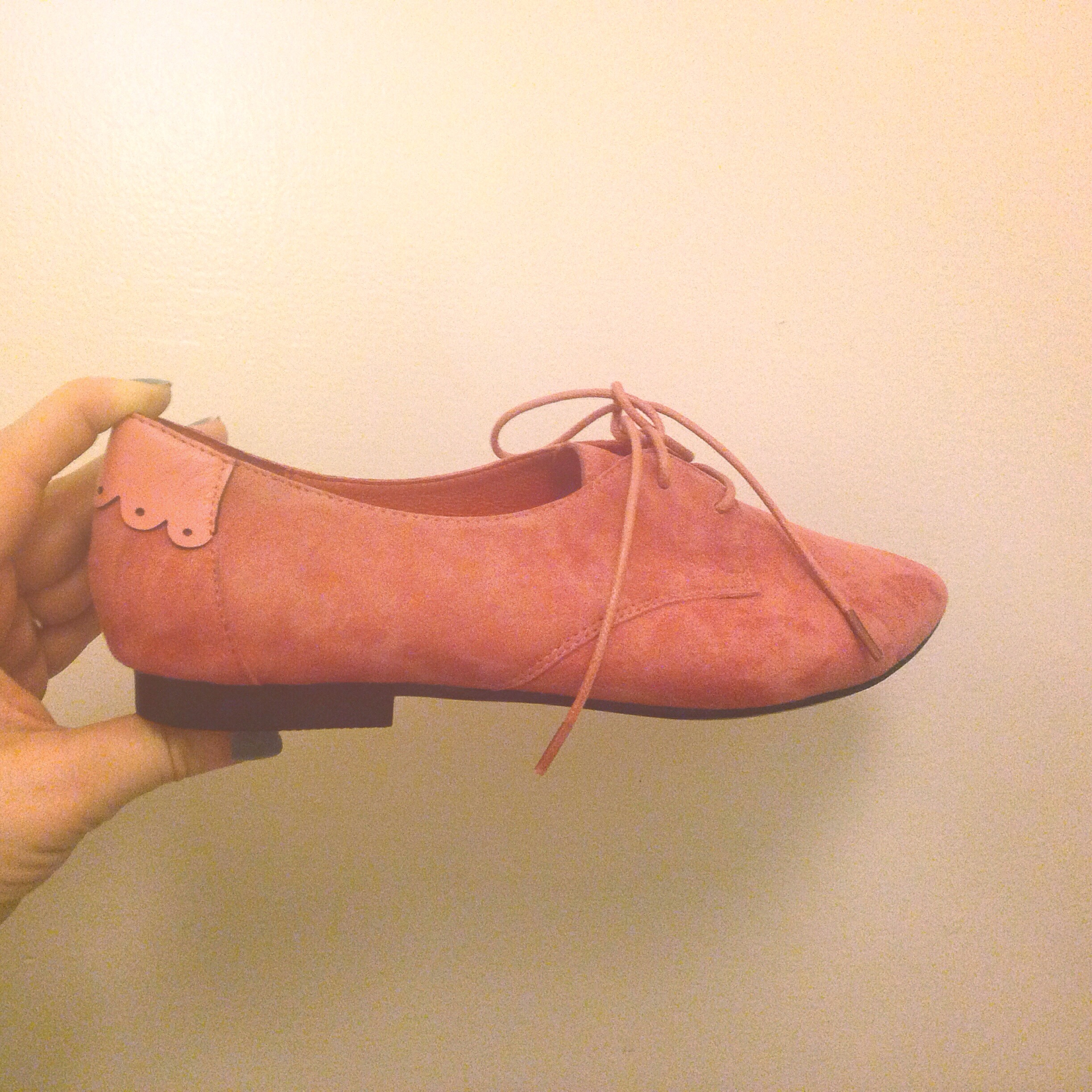 I couldn't resist these boots, how cool are they? There's sort of a series in this style – they also have a dress and a blazer.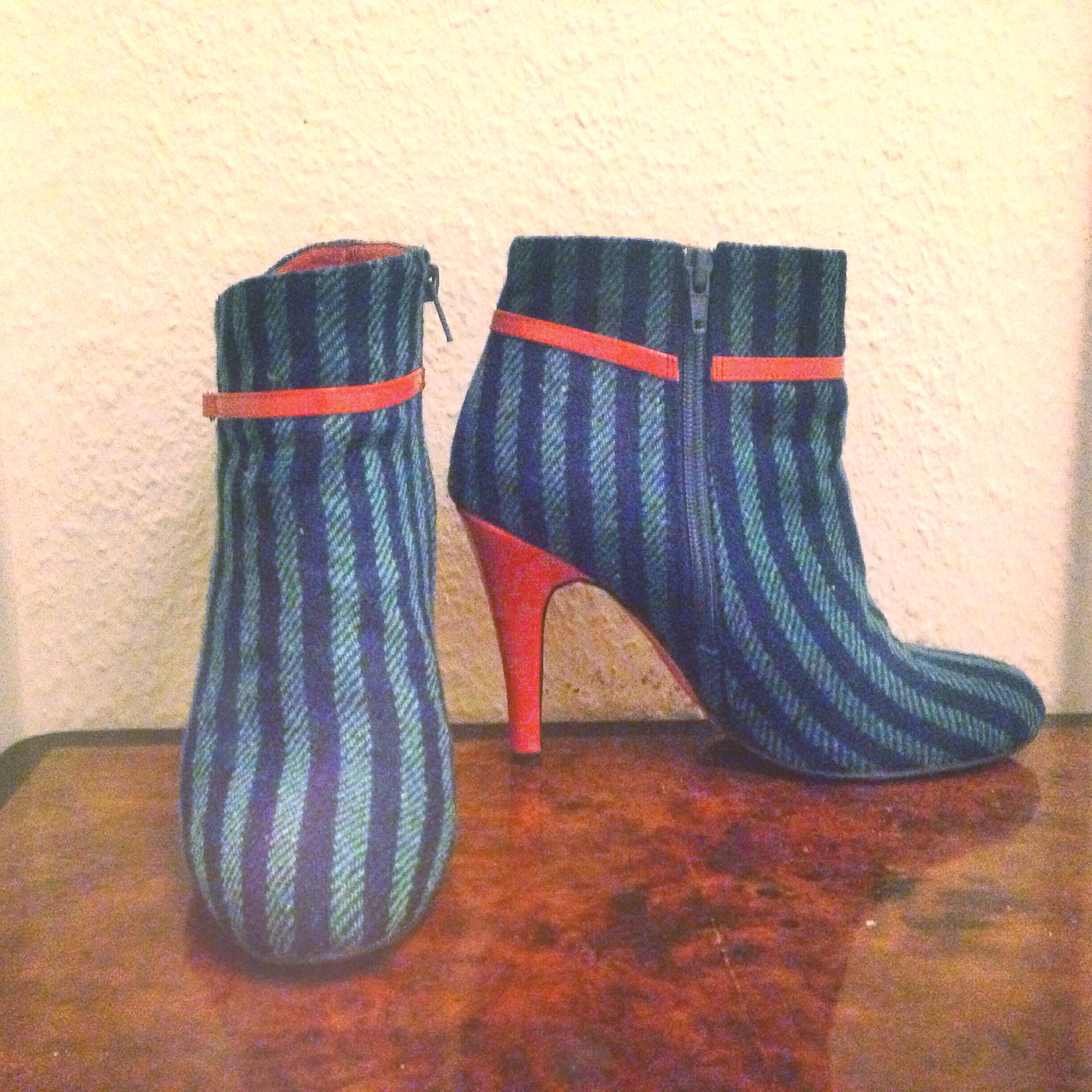 My name was written all over this 60s wool dress. I love this style, the mustard color and the fact that it's warm – great winter dresses are an absolute must in my closet.