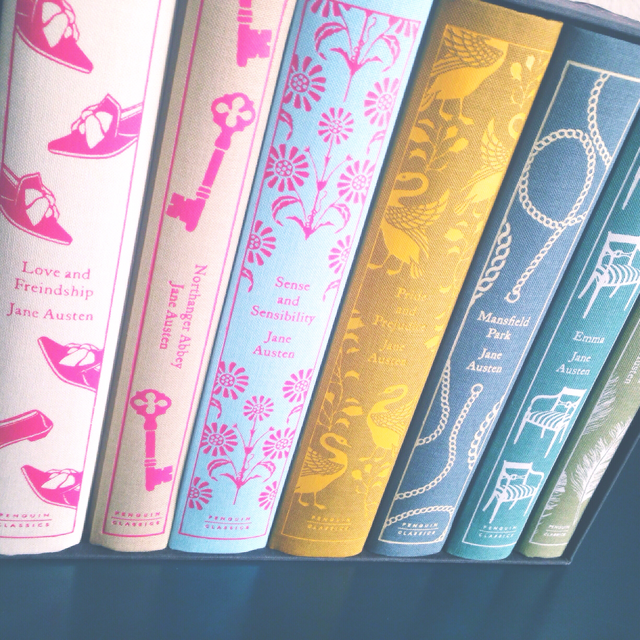 They say you'll never forget your first time, and I'll never forget my first Jane Austen. We have to rewind the time to January 2002. I had just read the first four Harry Potter books for the first time. I got them for Christmas, and devoured them during the holidays. After finishing the fourth and, at the time, last book, I felt empty inside. I had the worst bookish hangover and actually felt that I had been ruined. I remember thinking that I would never be able to enjoy 'normal' literature again.
I forced myself back on the horse, and opened another Christmas present: Pride and Prejudice by Jane Austen. By the first page I knew I had found my miracle cure. I was back in business and complete lost in Jane Austen's wit, humor, romance and language. And I've been in love ever since.
I later took a Jane Austen class where we read all her novels, read about her and her time and watched the movies. I enjoyed it immensely, but it became a bit too much near the end – I crave variety. So I decided to reread them all at my own pace. During the past 5 years I've reread Emma, Pride and Prejudice and Northanger Abbey. And now it's time for some more at this weekend's Readathon.
I'll start with Persuasion. It was the last we read for the class, and by then I'd had enough, and I've always felt it never got the chance it deserved. Now it'll get its turn: I'm starving for Jane Austen after buying a beautiful box with all the novels. The next Austen novel will be Mansfield Park. I remember that I enjoyed this one so much and thought it was a cute cinderella-like story. I probably won't be able to finish both, as 1) I'm a slow reader, and 2) I plan on getting my sleep. But we'll see – it's my first readathon, so I have no idea what it'll be like.
Do you remember your first Jane Austen?