Got back from Paris late last night. Had a wonderful time! The weather was crap, but we had fun anyway. And I don't think I've ever done this much shopping in such a short time! I was shocked by myself! But much more on that some other time – here's my three favorites of the many pictures I took in Paris. To me, all three are atmospheric and special in their own unique way.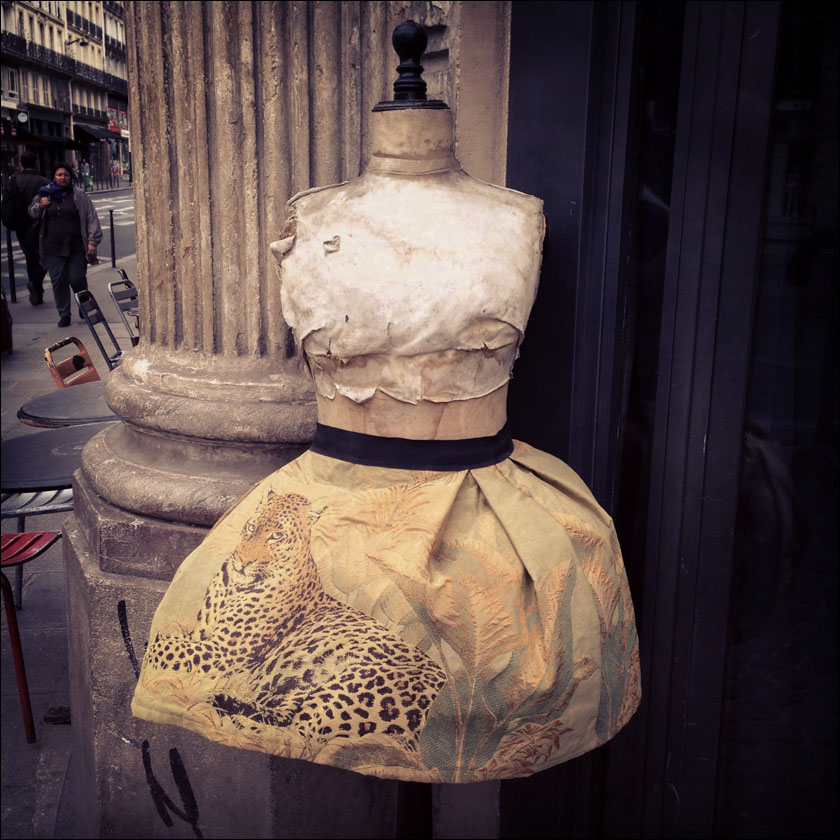 The mannequin above with the dirty and tattered outfit rendered me speechless. It was placed outside an ordinary restaurant for no apparent reason – other than being beautiful.
The red balloon in the picture below – discovered by Mr. Boyfriend – stole my heart away. It could be the cover of a great novel or the movie of the year. This simple picture could tell so many stories …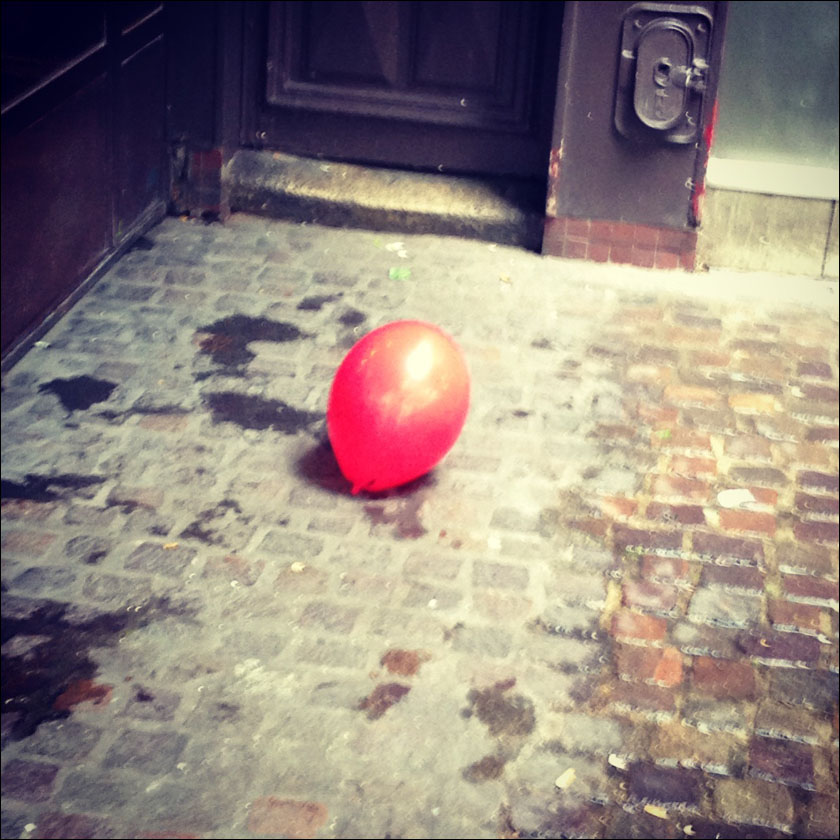 And how could I resist this sad dog staring into the rain?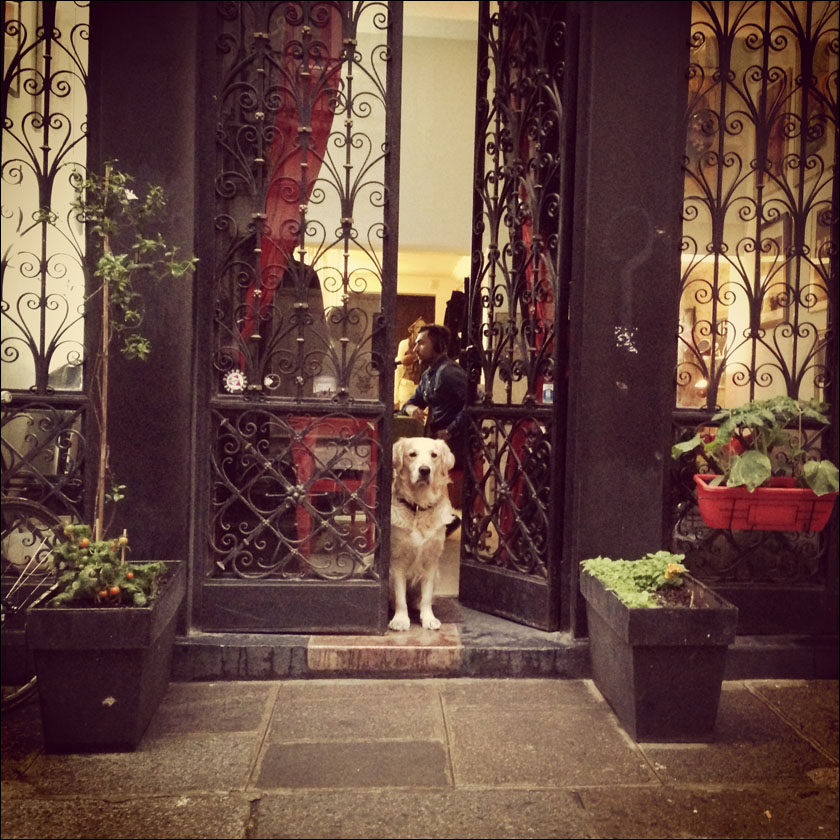 If you've got a thirst for more Parisian atmosphere, check out one of my favorite playlists Les jeunes filles français. It's a collection of songs by French female singers who, to me, all have a certain something … something that makes me think of the streets of Paris, spring days and old black and white movies. My favorite singers on the playlist are: Brigitte Bardot, Édith Piaf, Juliette Gréco and the amazing April March.