This weekend I went to London on an intense shopping spree with a friend. Armed with credit cards and comfy shoes, we went through Soho and down Oxford Street in search of anything fabulous and edgy to take home with us.
I discovered these incredible retro brogues from Irregular Choice about a week ago and was excited to see them in real life, to try them on and decide whether or not they were for me. They definitely are. And they seem to have been made with the camera bag I'd just purchased in Accessorize in mind. It doesn't get more retro than this!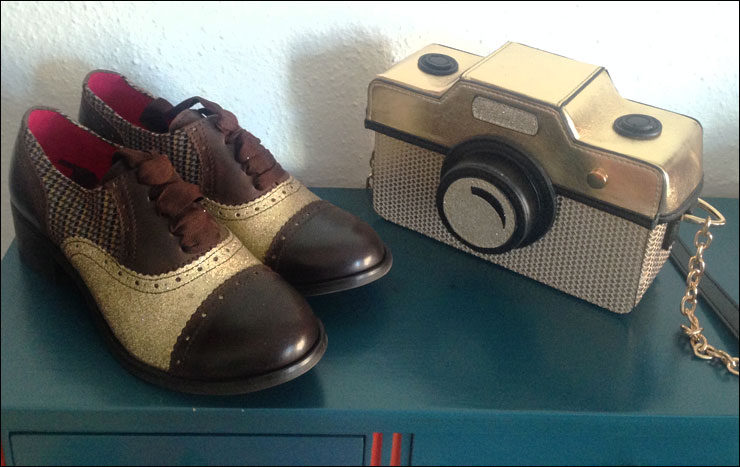 I found no less than three dresses that I knew I couldn't live without. The mustard 60s dress with the black leather collar is from Oasis, the dark blue one with the shirt is from Topshop, and the blue to the right is second hand from Beyond Retro in Soho. This brings my dress collection up to a total of 72 dresses! I know, it's way too many – I'm running out of hangers if I reach the bottom of my laundry basket and there's hardly room left in my closet. I really need to start selling some of them soon – and perhaps do a little giveaway here on the blog?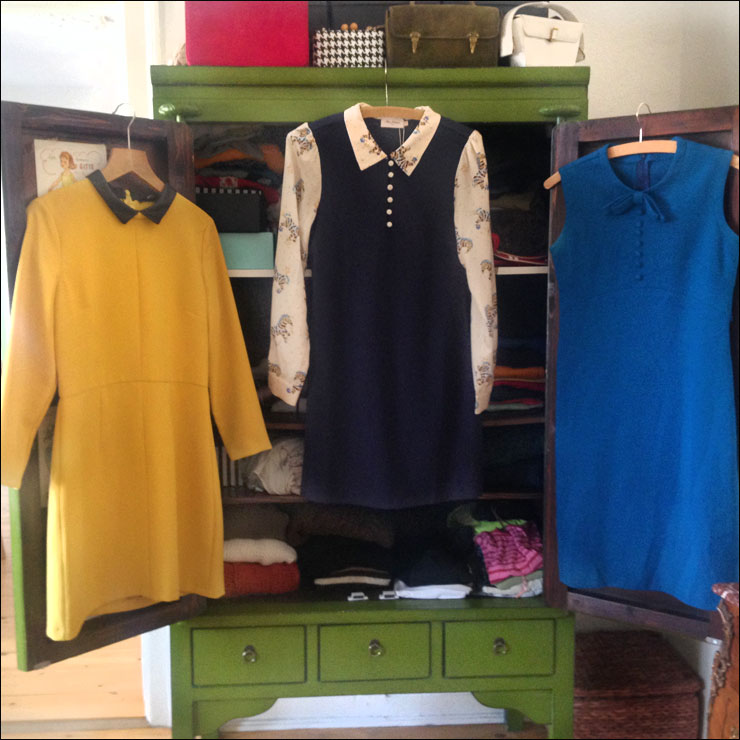 This trip was all about shopping, so I didn't explore my usual book stores, but this cool bookish table in Oasis made up for it: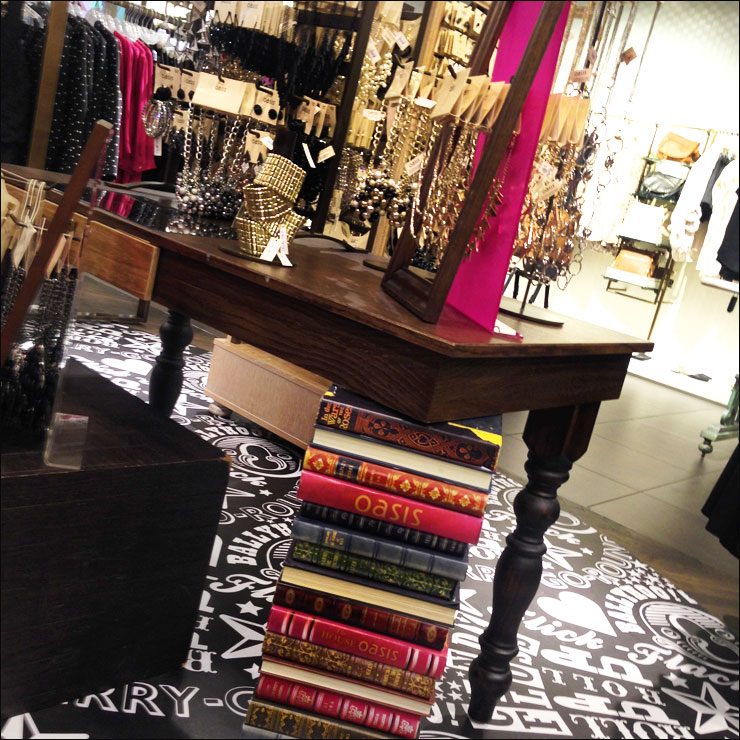 Today I've got the day off to rest before starting work. It's lovely to have a day to myself. So far I've relaxed with a book and a lot of coffee, and I've been through the many many blogs I follow, which I've neglected during the past week. I follow a lovely combination of blogs about vintage fashion, books and knitting, so it's been a cozy and inspiring day so far.
Now I'm going to relax with a knitting project, some bookish videos and perhaps a bit of Netflix.
Have a lovely Monday – see you soon!