With only a few hours left of September, I thought I'd do my usual little post with some of my pictures from Instagram. I've had a nice September. Work's been busy but fun and I've had time to enjoy and gush over Autumn. I spend last weekend in London, and I returned with the knowledge that it'll only be a week and a half until I go on vacation again – this time to Berlin with Mr. Boyfriend.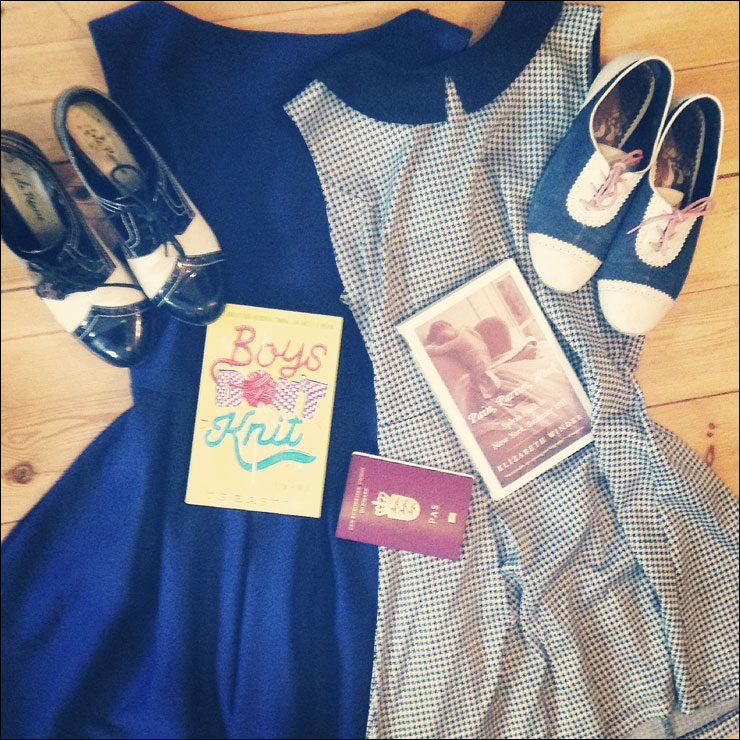 I took my bike to the repairs (it was badly needed!) and grabbed the opportunity to walk to work. I love it when I've got time for that. It's a 45 minute walk (including stopping for some coffee) and I enjoy it immensely. I listen to music or an audio book and feel so much more relaxed when I get to work. Comfy shoes are a must for these walks, and my favorites are my vintage inspired brogues from Lola Ramona: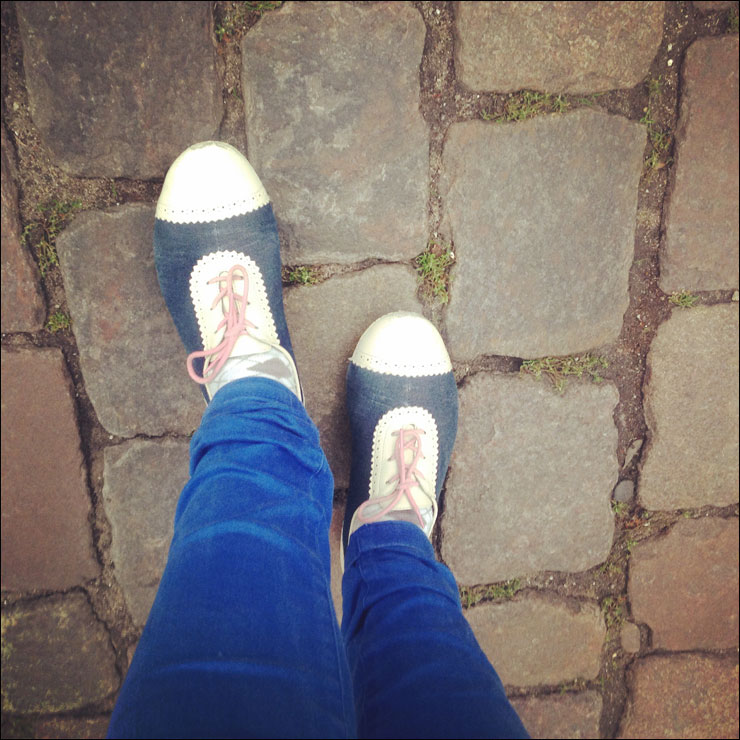 I never get tired of this other pair of Lola's – they're not for long walks but they sure brighten up one's outfit. I think they're my most girlish pair of shoes. I remember trying them on for fun at a sale, but the minute they touched my feet I knew I had to take them home with me. I couldn't stop smiling while wearing red shoes with a pink bow and a pink heel. Girlish heaven!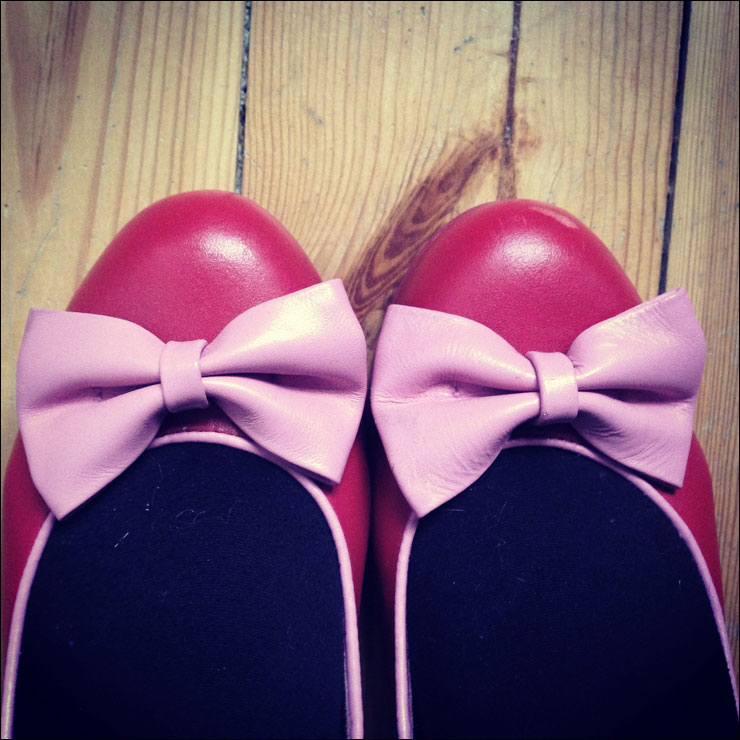 The Swedish department at work invited the rest of the company for a party, and of course I couldn't resist the opportunity to dress up in Swedish colors.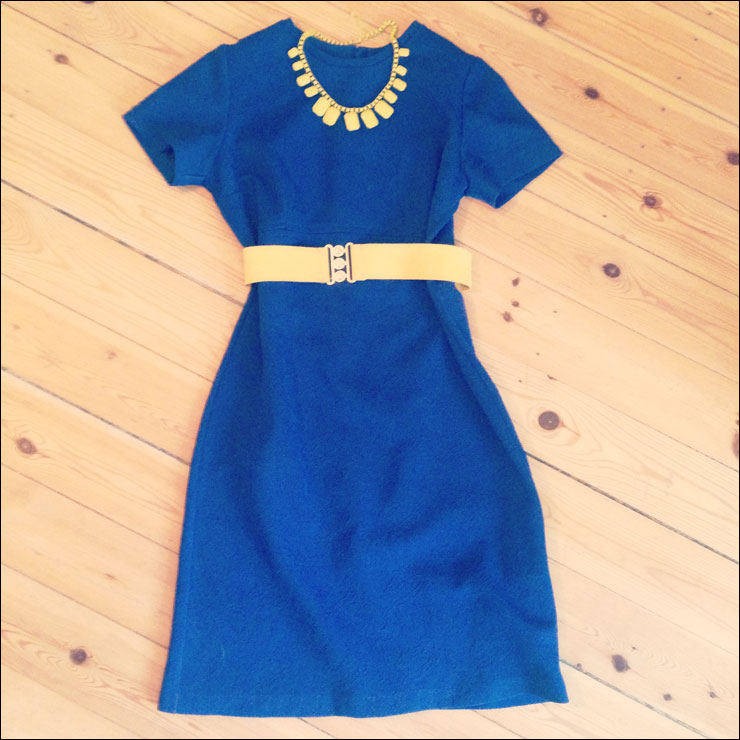 I wore the lovely Anna Sui shoes for the occasion – check out the details on the heel! I wish I could wear them everyday, but they hurt too much :-/
I've discovered a new favorite candy! M&Ms started producing these smaller bags with different flavors. I've grown addicted to dark mint and peanut butter – YUM!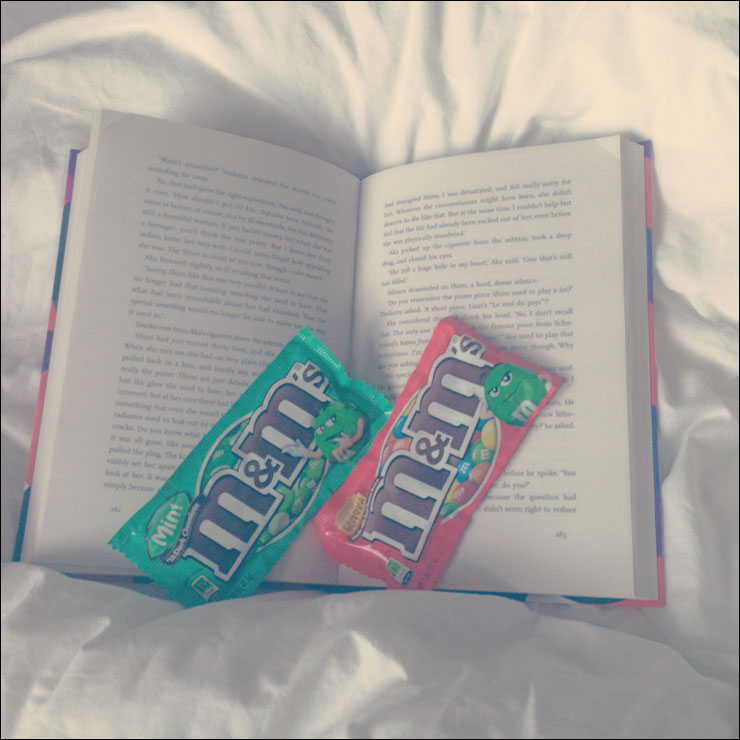 More candy …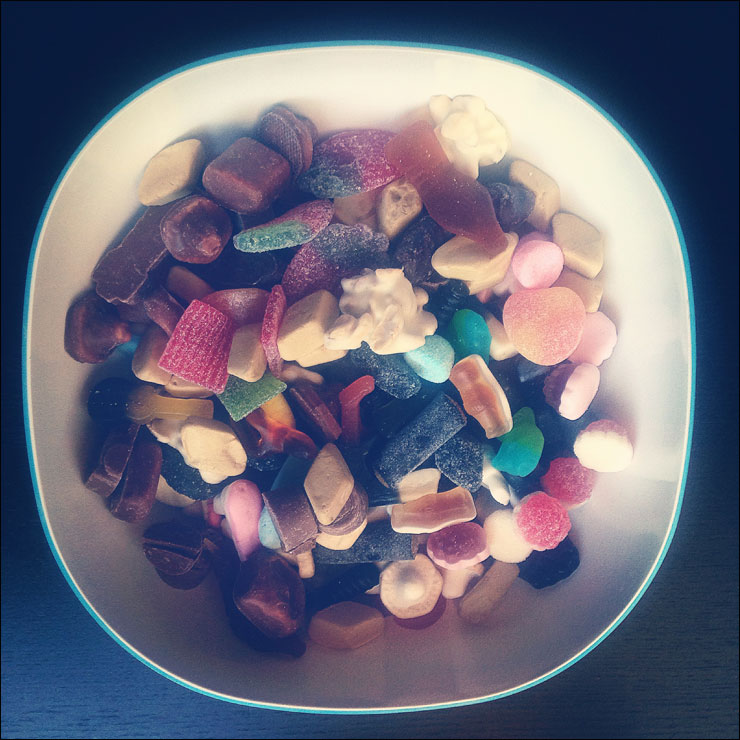 See you in October!