I feel like July's just begun, and now it's almost over! The Danish summer can really be crappy, but this year we've been so lucky! July has been amazing and we're all hoping for a nice August as well. This will be the first time in many years where we can actually say that it's been a nice summer this year.
But enough about the weather, let's talk about what's important: fashion! I haven't been as active searching for looks because of the amazing summer (oh, here I go again!), but I've found a few nice summer looks that I would like to share with you. The first one is from a blog called Heart in the Clouds. I love the cute pin-up style in this look. And can you believe it, she made the dress herself! See the original here.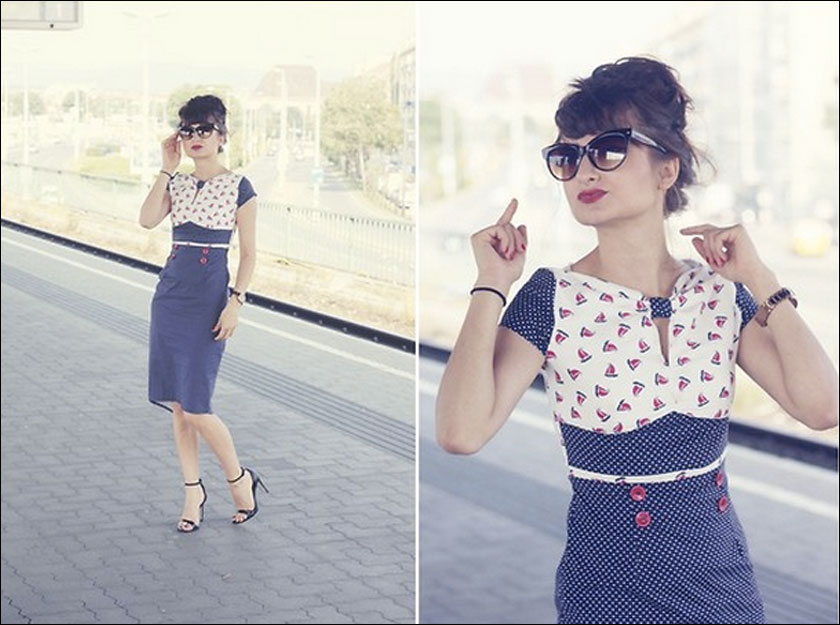 I fell for the next look because of its simple style that still screams summer. The light yellow dress looks so perfect for warm summer days and the brown shoes are a beautiful match. I'm not so sure about the black hat, though … but the atmosphere in the picture is to die for! It makes me long for a vacation in some deserted place with nothing but nature and me … and perhaps a yellow dress 😉 See the original here.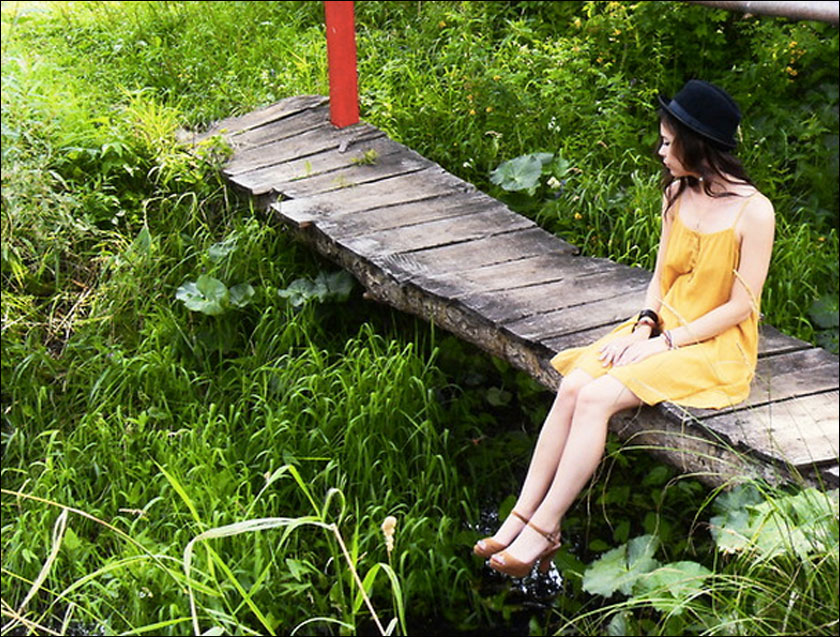 Finally, check out this little rebel! I love how she's breaking the rules by wearing dots on dots. It's such a cheerful summer outfit that I can't get enough of! Maybe I'll try wearing dots on dots some day when I'm feeling brave … The look is from the blog So On Trend and you can see the original here.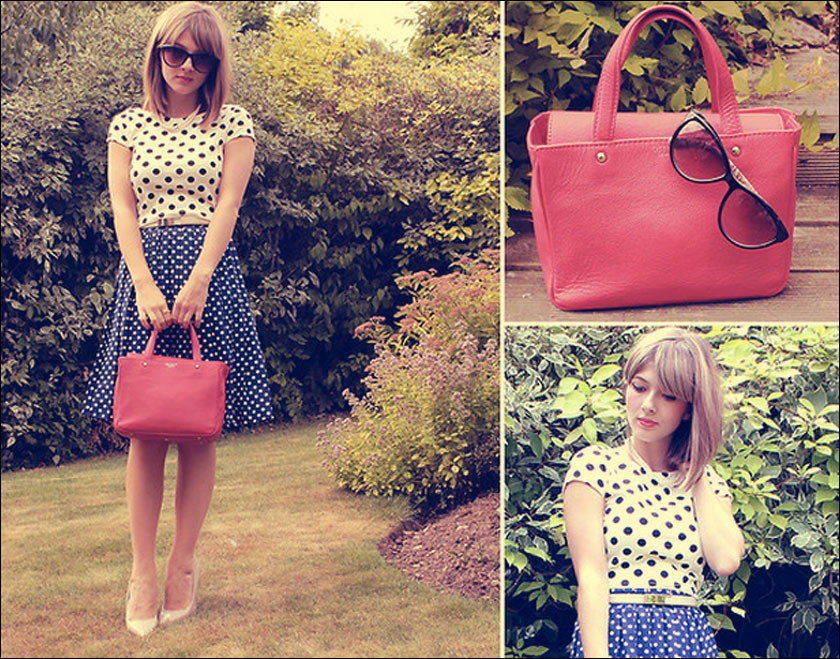 That's it for today – I hope you also liked the looks I liked 🙂