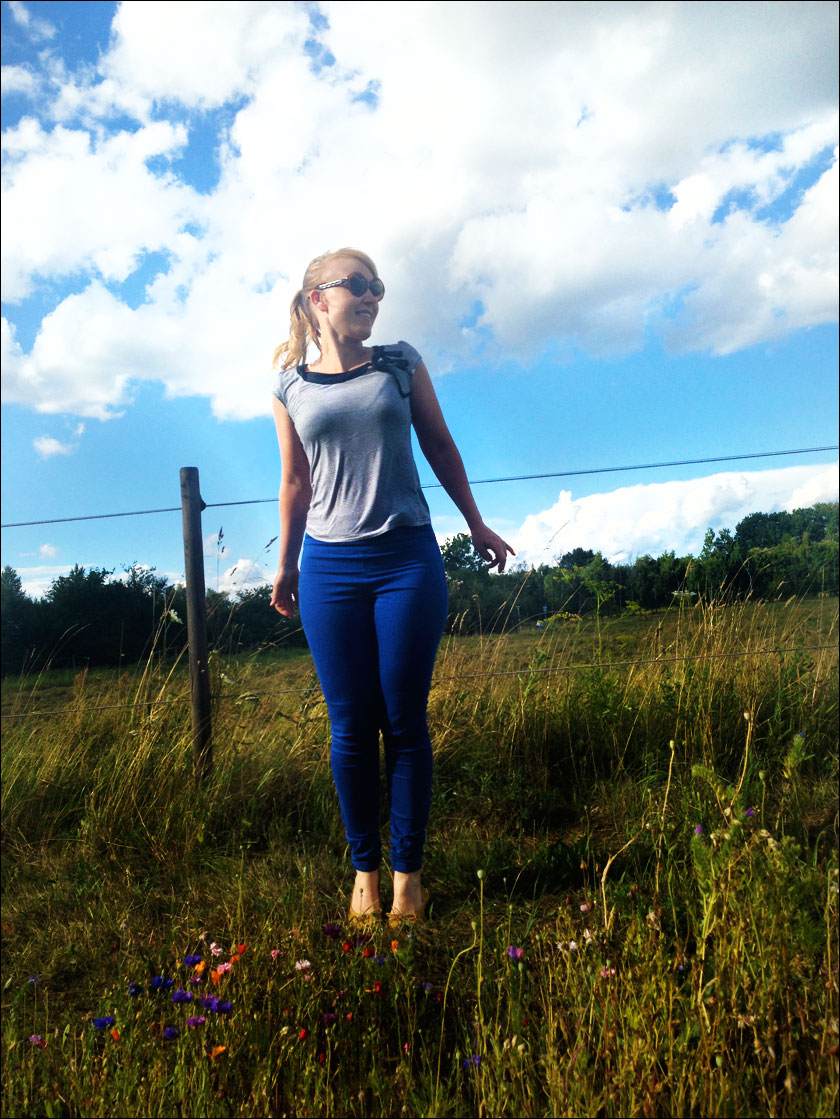 Yesterday, we visited some relatives of Mr. Boyfriend. We decided to walk some of the way, and were surprised by how soon the landscape reminded us of the country! It was fun seeing something different … and getting a bit lost …
I wore an old sailor-ish top (I have no idea where it's from), leggings from Pieces and ballerinas from Muji.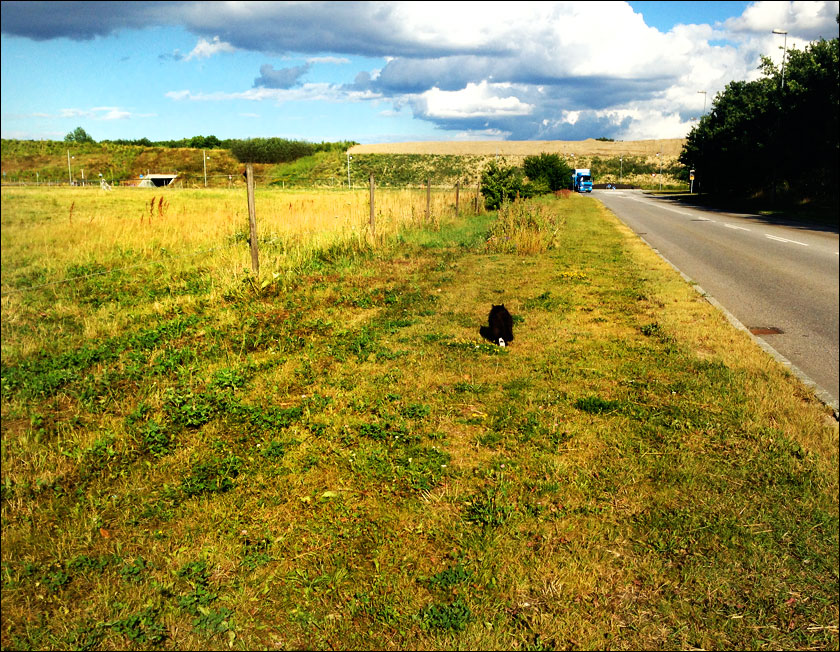 We met a cat on our way. She came over to say hello, but was quickly on her way again.