I sidste uge introducerede en af mine shoppe-gale kollegaer mig for en hjemmeside jeg af en eller anden grund aldrig har hørt om før: Mod Cloth! Jeg er hooked! Deres kjoler, sko, skjorter og smykker er så fantastiske! Og så har de en vintage-afdeling, hvor tøjet er delt op i 50'er, 60'er, 70'er og 80'er stil – det giver gode point fra min side. Ud over at man kan like ting og oprette ønskelister, er der en funktion jeg er helt vild med: Be the Buyer, hvor man kan være med til at vælge, hvad der skal indkøbes til online shoppen, og man kan kommentere hvert stykke tøj – hvorfor man godt kan lide det, eller hvad man synes der er forkert ved det. Jeg har lige stemt på denne kjole – synes kraven og farverne er så fine.
Last week, my colleague introduced me to site that I, for some reason, had never heard of before: Mod Cloth! I'm hooked! The dresses, shoes, shirts and jewellery are so cool! And there's a vintage section divided into 50s, 60s, 70s and 80s clothes – that's the sort of thing that gets you on my right side! Asides from liking items and creating wish lists, there's another function that I'm crazy about: Be the Buyer, where you can take part in choosing which items should be purchased for the online store. And you can comment on each piece – why you like it or what you think is wrong with it. I just voted for this dress – I really like the collar and the colors.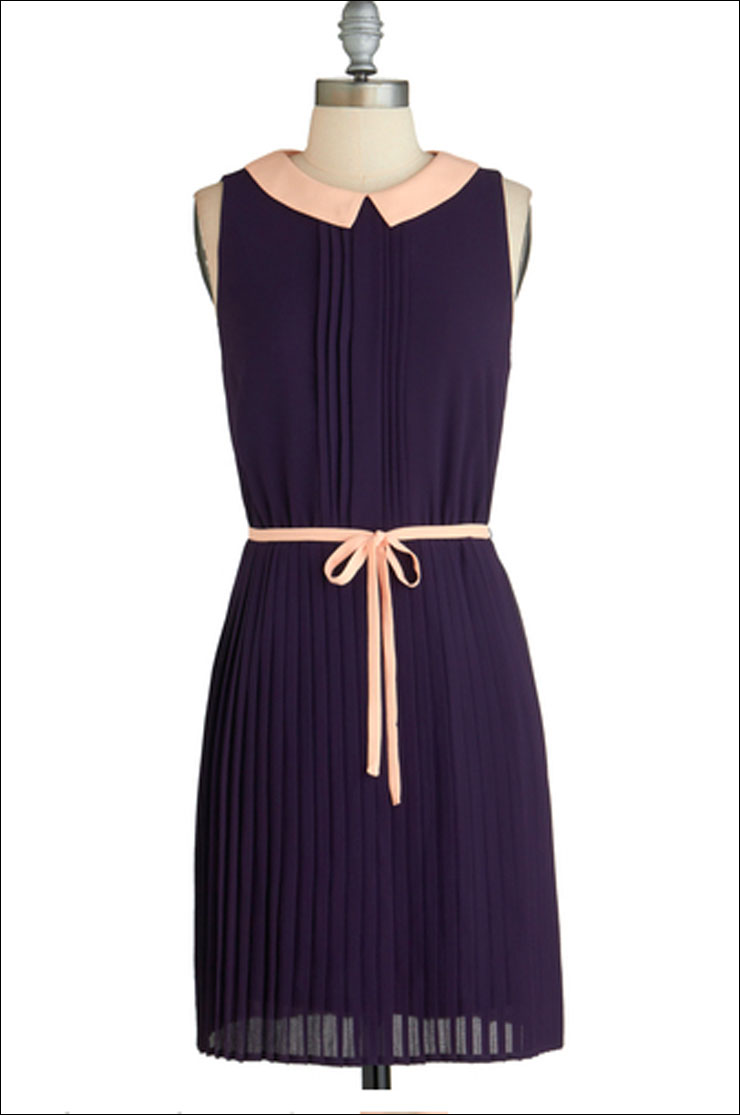 En anden funktion jeg er ret begejstret for er, at man kan ønske at få udgåede varer hjem igen i præcis den størrelse man har brug for. Jeg er faldet pladask for kjolen nedenfor, som jeg med det samme kunne se, at jeg måtte eje … og så er den der ikke i min størrelse. Det knuser jo ens shoppe-hjerte. Men så er det rart, at der er håb forude, så man kan ønske den hjem igen. Er den ikke fantastisk? Jeg synes der står Bookworm på den med store bogtaver!
Another function that I really like, is the possibility to request getting a piece back in the shop in the size you need. I fell head over heels for this lovely dress – I just have to have it! And it's not available in my size. That's the sort of thing that breaks your shopping-heart. But it's nice that there's still hope, that you can make a request to get it back in your size. Isn't it a fabulous dress? I think it's got Bookworm written all over it!


Follow me: Bloglovin * Facebook * Pinterest * Lookbook * Goodreads