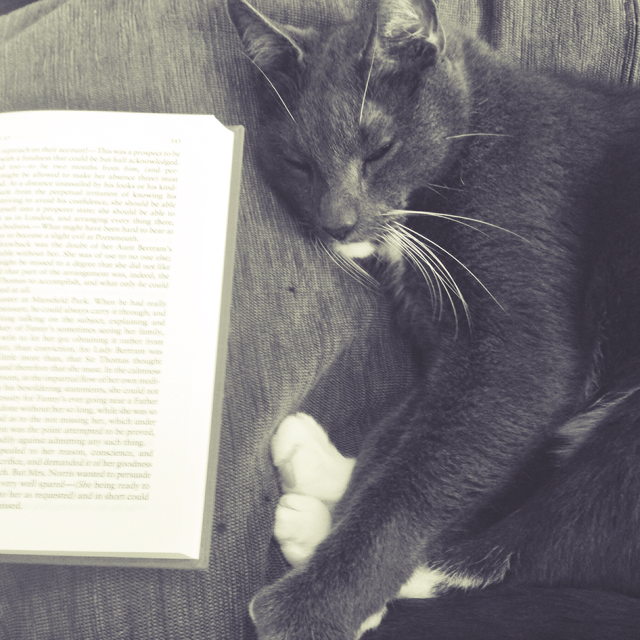 I've meant to personalize this blog a bit more, to talk a bit about what I've been up to during the week. Halfway through this week though, I discovered a slight problem; my life is totally boring and trivial when you put it into words. All I do is work, read, blog, eat, sleep and hang out with friends. I don't do anything exciting, different or inspiring. And to tell you the truth, I like it this way. So here it is, my week:
I went to the cinema and watched Far From the Madding Crowd with my dad on Monday. I read the book last month and thought it alright. But I had a feeling it would do better on the big screen. It did. I don't care for looong nature descriptions in books, but find them quite atmospheric in movies.
On Tuesday, I had the apartment to myself as Mr. Boyfriend was busy with a work thing. I have this ritual when I've got an evening to myself: I order sushi and watch Netflix. I love these nights. I'm currently watching Daredevil. It's not amazing, but I enjoy it. It's thrilling and I like the characters.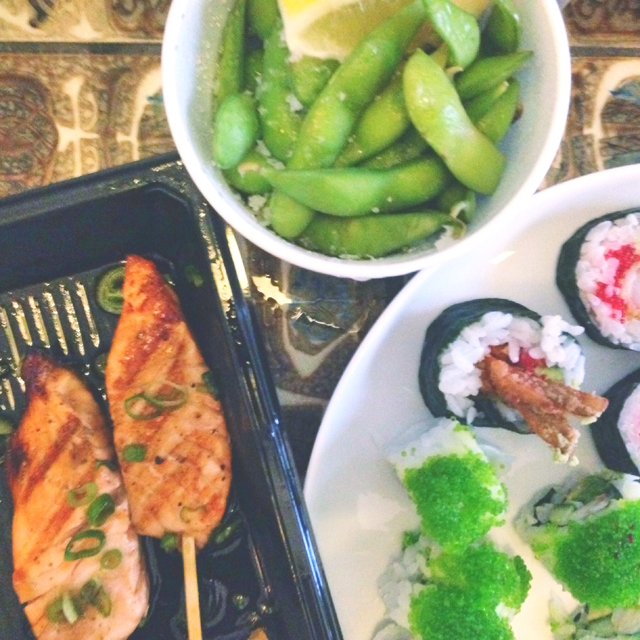 On Wednesday, I had an awful headache and didn't do much after work. On Thursday, I got up early for my yoga class only to discover that the class was cancelled 🙁 So I did some yoga at home instead. After work I met up with a friend. We wanted to go to sliders for Burgers, but found that they had closed (quite the theme of my day!). We went to Grillen instead and had burgers and shakes. I had the Ben & Jerry's Chunky Monkey shake, which was sooo good!
On Friday, we had a small cider-party at work. Our new co-worker (who's an old friend of mine) makes his own cider and gave us a taste. Afterwards I hung out with Mr. Boyfriend. He cooked us dinner while I blogged. When it got dark, we listened to Dracula while I knitted and he drew. All in company of Mr. Wilcox, of course 🙂
This weekend has been very relaxing: Saturday night we visited some friends, had burgers and watched Fargo. Other than that, I've spent every waking moment reading. I've read so much that I got a slight reading injury in my left hand. But I finished Mansfield Park – and it was totally worth it!