Juleaften og min fødselsdag er vel overstået, og jeg har helt glemt at vise jer de bedste gaver: nemlig de små hårde firkanter.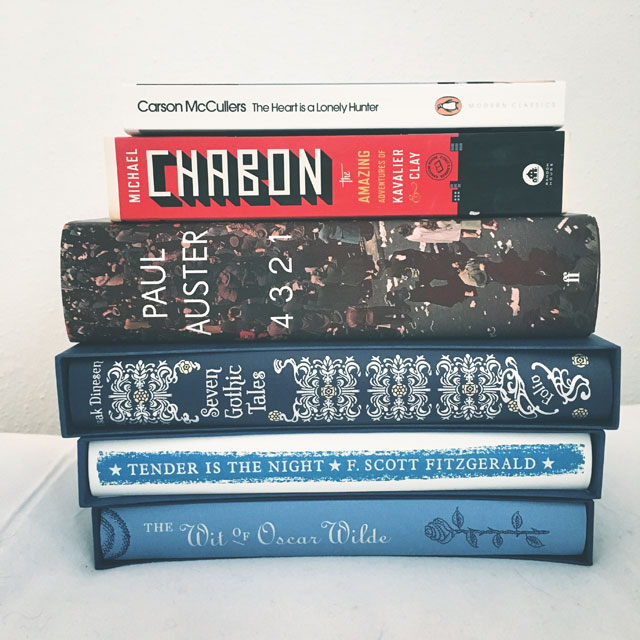 I julegave fik jeg tre ufattelig smukke bøger fra The Folio Society: The Wit of Oscar Wilde, Tender is the Night (læs min anmeldelse her) og den ufattelig smukke Seven Gothic Tales som jeg vil glæde mig til at læse til Halloween. Sidstnævnte er introduceret af Margaret Atwood, hvilket for mig til at glæde mig endnu mere.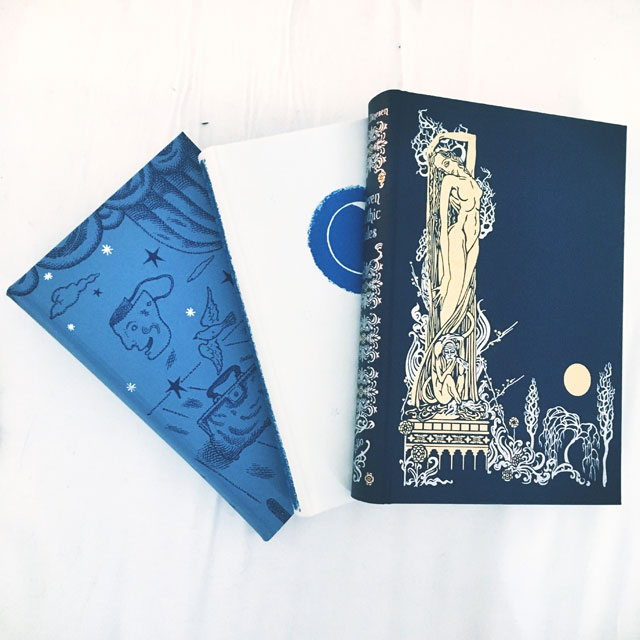 Til min fødselsdag i februar fik jeg Paul Austers nye roman '4 3 2 1'. Det er første gang i meget lang tid, at han har udgivet en roman, så jeg er meget spændt. Den handler om fire versioner af den samme drengs liv. Hvis nogen kan få det til at fungere, så er det Auster. Jeg glæder mig til at vende de første sider.
Derudover fik jeg 'The Amazing Adventures of Kavalier & Clay' som foregår i New York i 1939, hvor vi følger et par kunstnere der laver nogle tegneserier. Mere ved jeg egentlig ikke, men jeg tror, at den bliver ganske underholdende.
Endelig fik jeg 'The Heart is a Lonely Hunter' af mine forældre. Det er ikke en bog jeg har ønsket mig, men blot en de anbefaler mig. Jeg har smuglæst lidt i den, og allerede blevet dybt rørt af den.