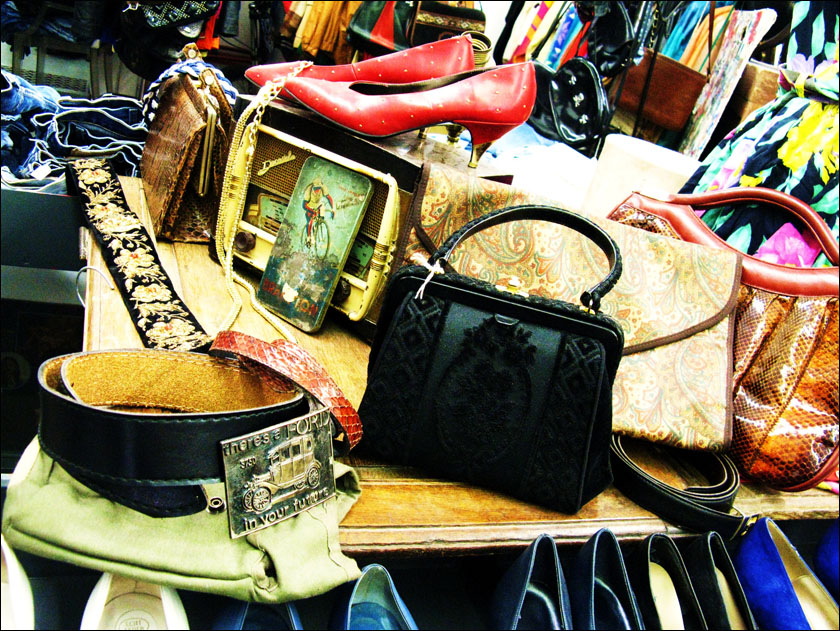 On 29 rue Jean-Pierre Timbaud in Paris, there is yet another vintage shop: Omaya Vintage. This one is slightly different from the other vintage shops I've reviewed: it's more American Rock'n'Roll than romantique vintage, more punk than cute dresses. I quite liked it even though it wasn't really for me. I swooned over a David Bowie-top, but it was about 3 sizes too big and looked right out silly on me 🙁 But I found the pant-suit in the picture below, which I love! So comfy! And the bag is just too cute! I actually wore the pant-suit today and took the bag with me as well – they just belong together somehow! I took some outfit pictures, which I'll show you later.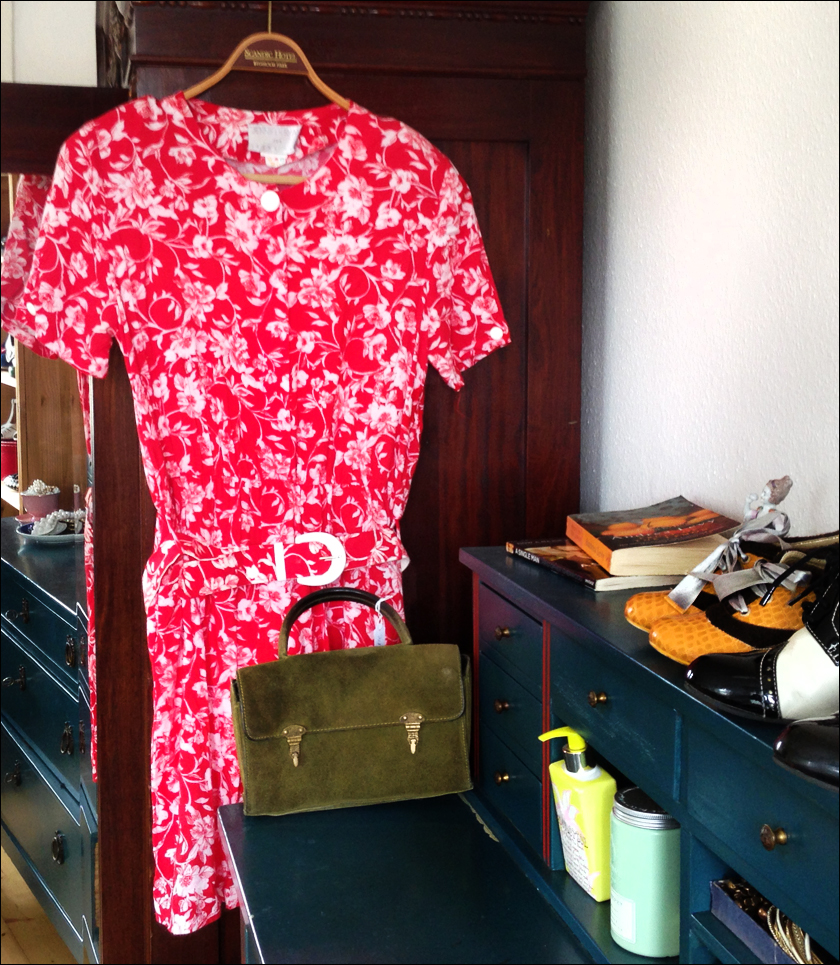 My rating of the shop, from 1-5 stars
Selection: 3 – the selection was great, though it wasn't spot-on for me
Price: 4 – very reasonable!
Decor: 4 – not perfect with little details, like Mamie, but very cool – the music and staff really made a difference!