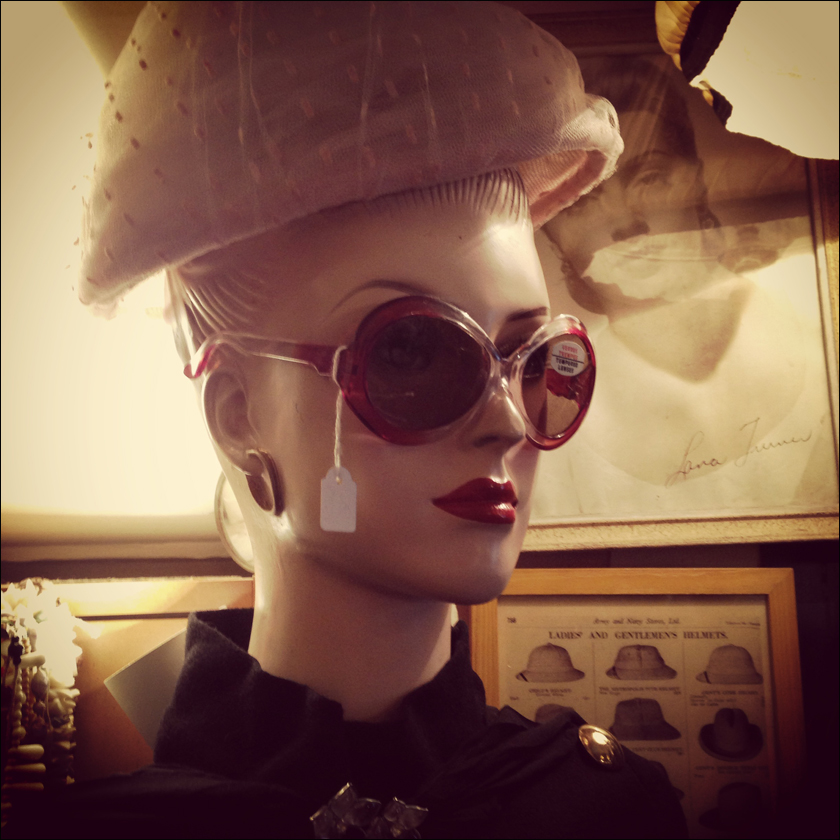 In Montmartre, on rue Rochechouart, there's a gorgeous vintage shop by the name of Mamie. It's one of the cutest shops I visited in Paris – and I visited many! The shop owner is so charismatic and charming and immediately made us feel welcome. From the outside, it looks like a small, regular vintage shop, but it's three floors crammed with goodies. It's the place where costume designers all over Europe go for inspiration. And it was fascinating. The top floor is packed with women's clothing, the ground floor with accessories and some men's clothing, and the basement was filled with shoes.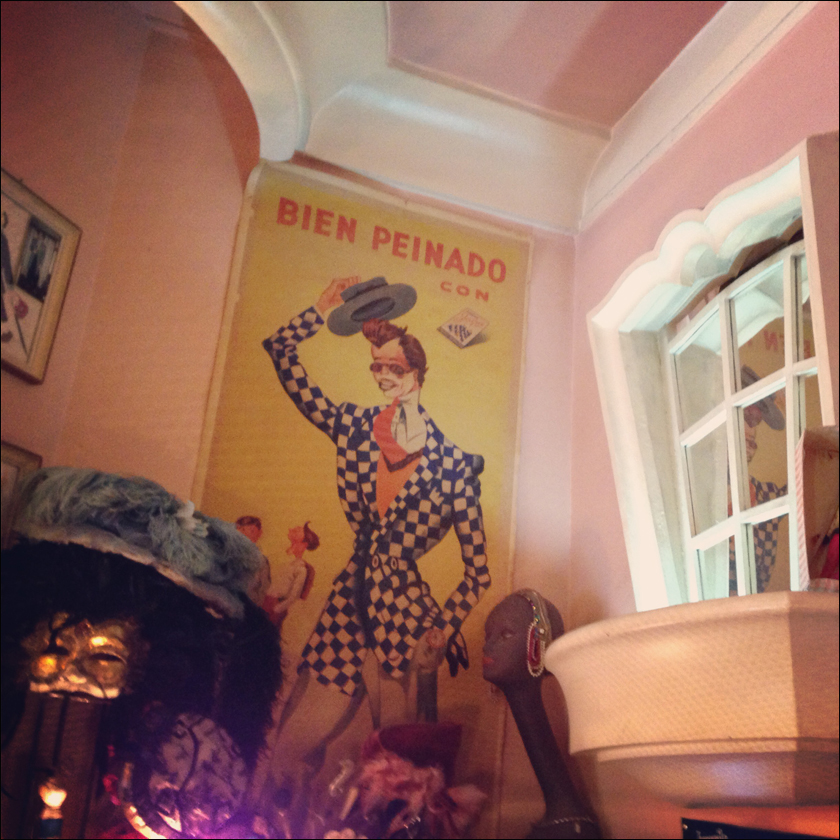 What I liked most about the shop was the atmosphere. It wasn't just racks of clothing, the owner had cared for the details and you could actually feel the love of vintage clothing. I was there for about an hour, but could have easily stayed longer just looking at the decor. They had a great selection of clothing, but most of it wasn't really for me. I didn't find that many pieces that gave me that heart-thumping "must have"-feeling as I had in shops like Episode. This was just as well, as the shop is a bit pricy. But it was so much fun looking through all the clothes.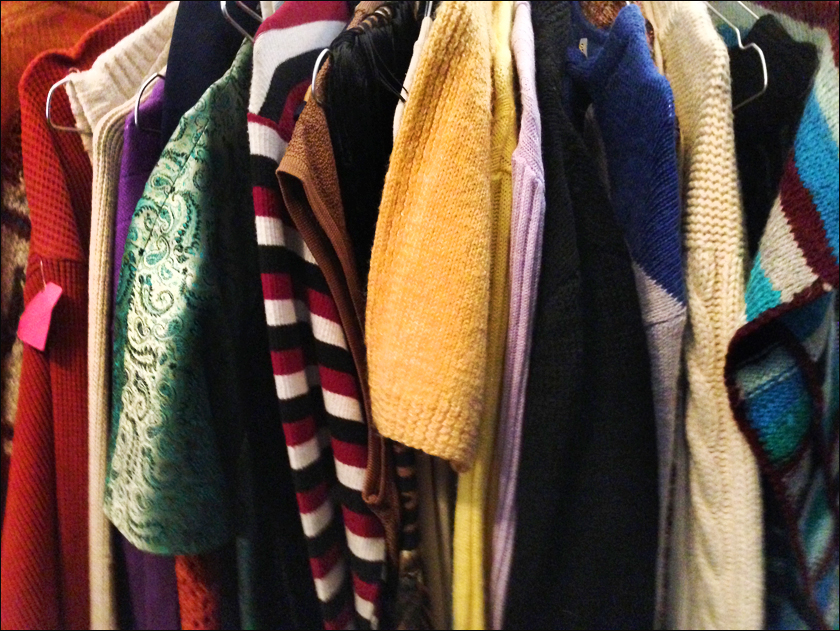 … going through the racks – deep in concentration …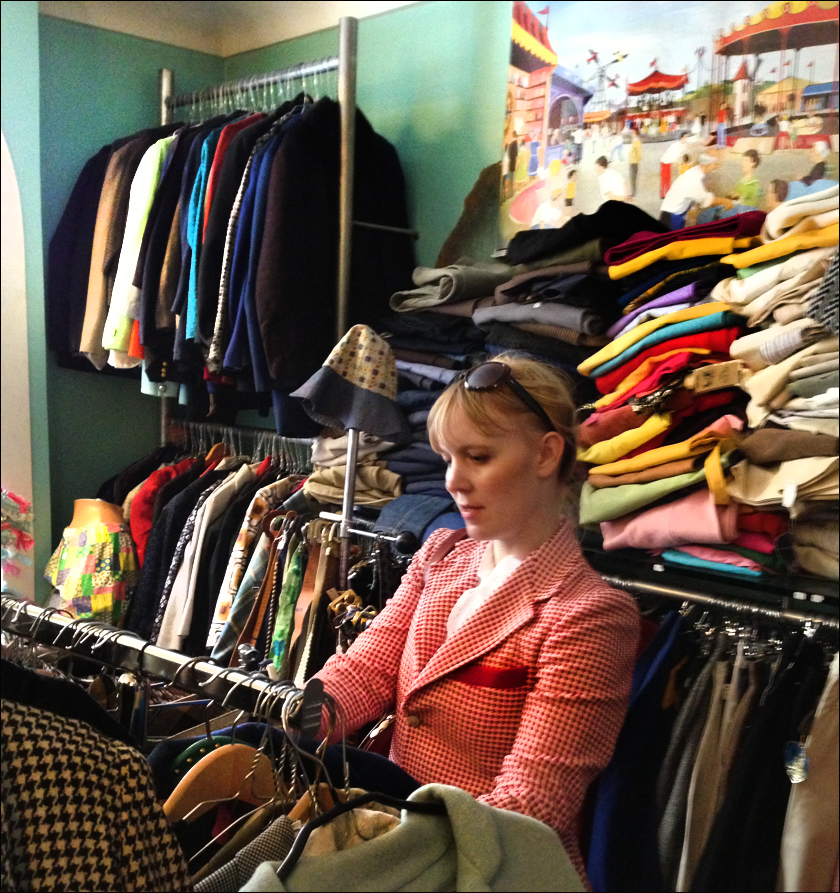 The shoe-basement actually turned out to be a bit of a disappointment. Yes, the selection was great, but the shoes were SO worn and yet VERY expensive, that I can't imagine anyone ever buying a pair.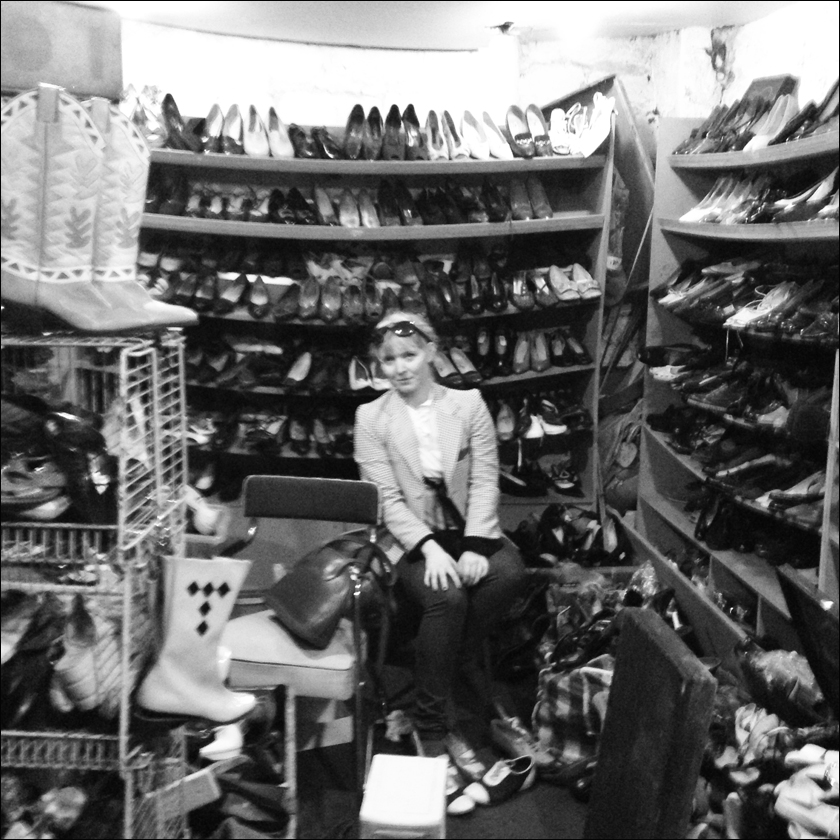 I did mananage to find one piece of clothing that called out to me: I fell in love with this jacket, a perfect fit no less! I think it will make a great fall jacket. And it didn't set me back too much.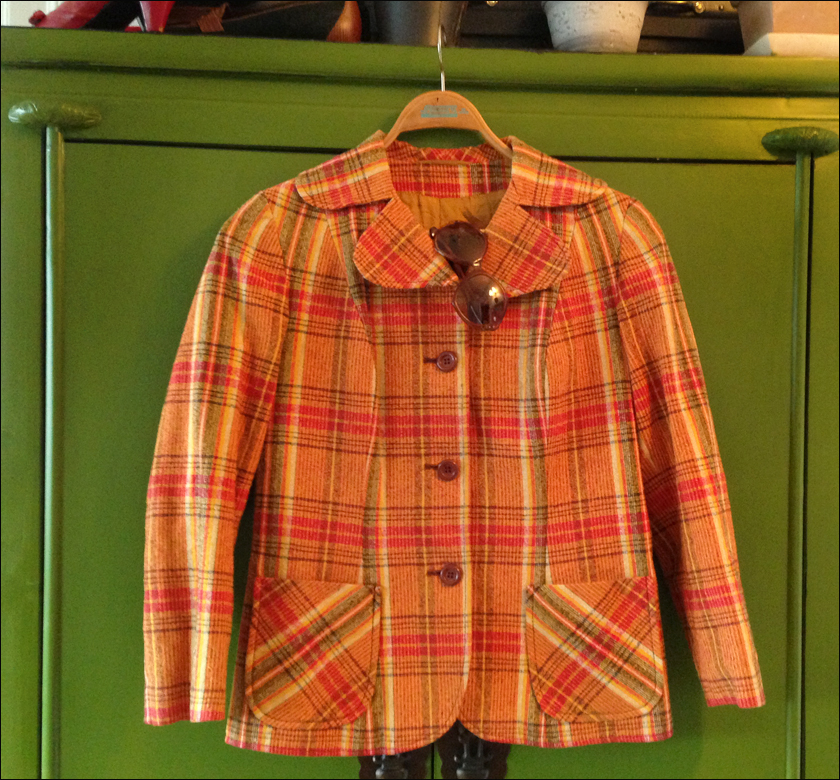 I've been looking for some shades for ages, and these were just what I had imagined – the shop owner knocked the price down a bit 😉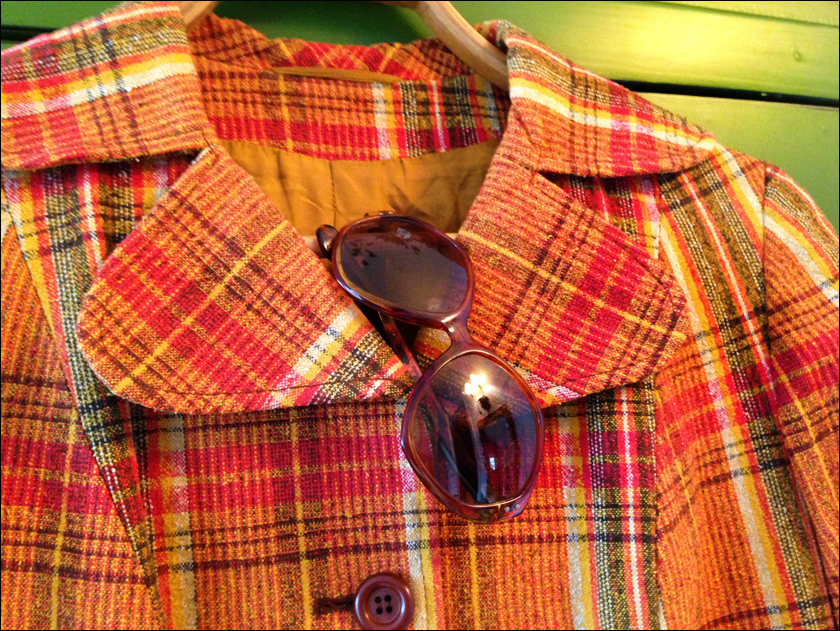 Further down rue Rochechouart is Mamie's twin shop, Mamie Blue. It was far from as charming as Mamie. It seemed to lack the soul of Mamie, which may have to do with the two very different shop owners. The selection wasn't really for me, but I found this cute blue butterfly belt: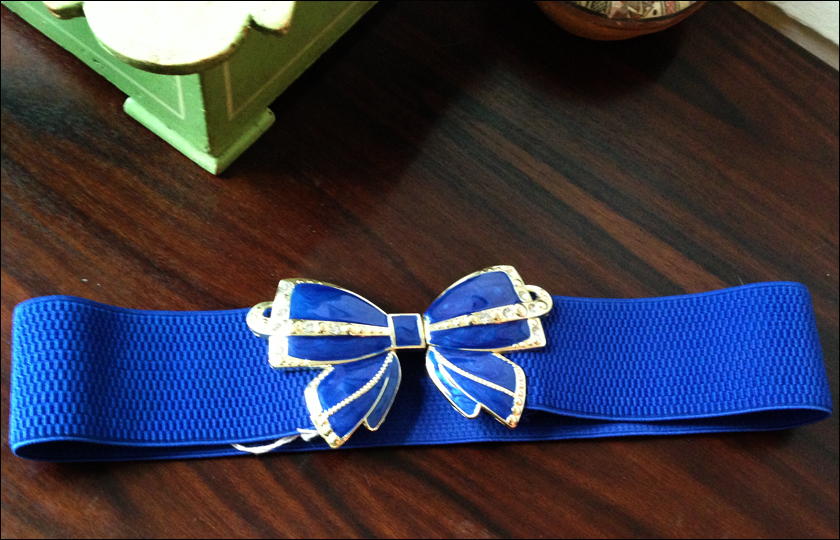 Here's my rating of the two shops, from 1-5 stars:
Mamie:
Selection: 3
Price: 2
Decor: 5
Mamie Blue:
Selection: 2
Price: 2
Decor: 3
You can find the two shops at 69 + 73 rue Rochechouart, Montmartre