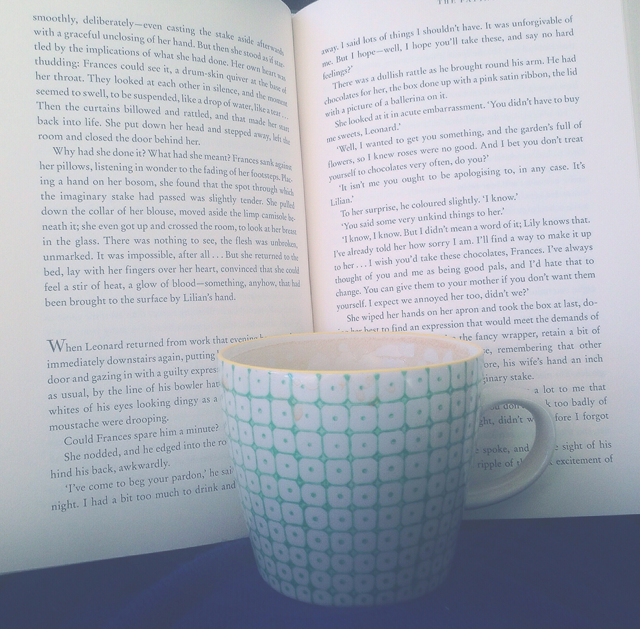 It's finally happened! There's a Readathon and I don't have any plans! I'm so excited I finally get to participate – it's gonna be a blast! For those of you who don't know about the readathon, it's 24 hours dedicated to reading. Book lovers around the world read as much as they possibly can within 24 hours. Some of the really hard core readers don't even sleep! That's not gonna be me – I'm no longer 25 and I need my beauty sleep.
The only question left is what to read? It has to be something I'm really excited about, something I know for sure will be good company for this event. I've decided that I don't want a stack of different books. I want a coherent reading experience where I can get completely lost in a world as opposed to jumping from one world to another. I considered reading one huge novel, where I could get totally engrossed in the story without coming up for air. But what if I don't like the book? I can't put all my eggs in an uncertain basket. So I thought it might be fun to reread something – that way I know it'll be something I like. I considered Harry Potter for a long time. Imagine how amazing 24 hours at Hogwarts with Harry, Ron and Hermione would be! But it hasn't been that long since I last reread the series, so I might save that reread for a couple of years.
Then it hit me! Jane Austen! Yes, I know, the stories are different, but it's the same world, the same atmosphere, the same Austen-magic. I think Jane Austen will be an amazing companion for my very first readathon! My Austen editions are all cheap and torn, so I ordered some beautiful new copies – I'll post them here on the blog as soon as they arrive.
Dewey's Readathon starts next Saturday, April 25 (2pm Danish time) and lasts for 24 hours. Will you be participating? If so, what will you be reading? How much do you think you'll manage to read? And do you plan to get any sleep? If you're participating, I would love it if you left some links to where I can follow you during the readathon! I'll primarily be on twitter and Instagram.