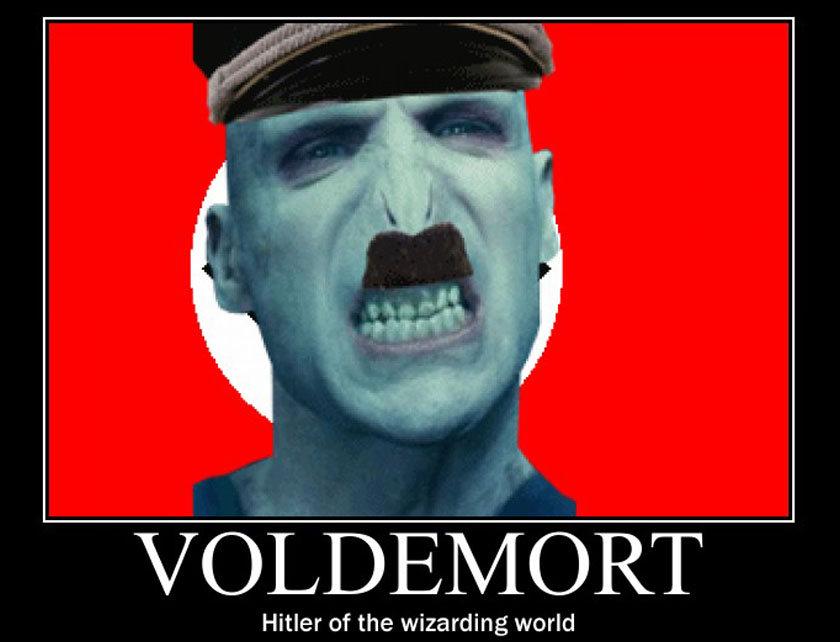 I've always wanted to reread the Harry Potter series, and in December I finally did something about it. I decided on the audio version, read aloud by Stephen Fry. He did an amazing job and it was fun revisiting Hogwarts. Rereading the series and not having to wait for the next book to be published helped me see new dimensions in the story. One of the things that became really clear were the many similarities to historical fiction about Nazi Germany. Voldemort is in many ways like Hitler in his quest for race purity, his manipulation and murderous cruelty.
The depiction of the fear of Voldemort and his power feels very real, and can, in my opinion, hold its own when compared to the historical fiction I've read about Nazi Germany – like The Book Thief and, in particular, Stones from the River. One of the scariest elements is the horror of not knowing who to trust. Can you trust the woman at the grocery store, your neighbours and your own son?
This story can be told again and again. It needs to be told again and again – whether as historical fiction or a fairy tale. I believe that literature and storytelling are powerful elements that can change the way we view the world and ourselves, our ideals and sense of bravery. I'm thinking in particular of underground resistance movements, like Dumbledore's Army, The Order of the Phoenix and Harry Potter's quest, the bravery and sacrifice they made for a future without hatred, murder and fear. Generations growing up with heroes like Harry Potter (or Frodo Baggins for that matter) may be more inclined to rebel and fight back against a new potential Hitler.
Or maybe not. Maybe I'm taking it too far, overestimating the power of literature. Reading about fear, heroism and bravery can never compare to the real deal. But maybe it could make a teeny-tiny difference. Retelling a story and learning from our history should never be underestimated.