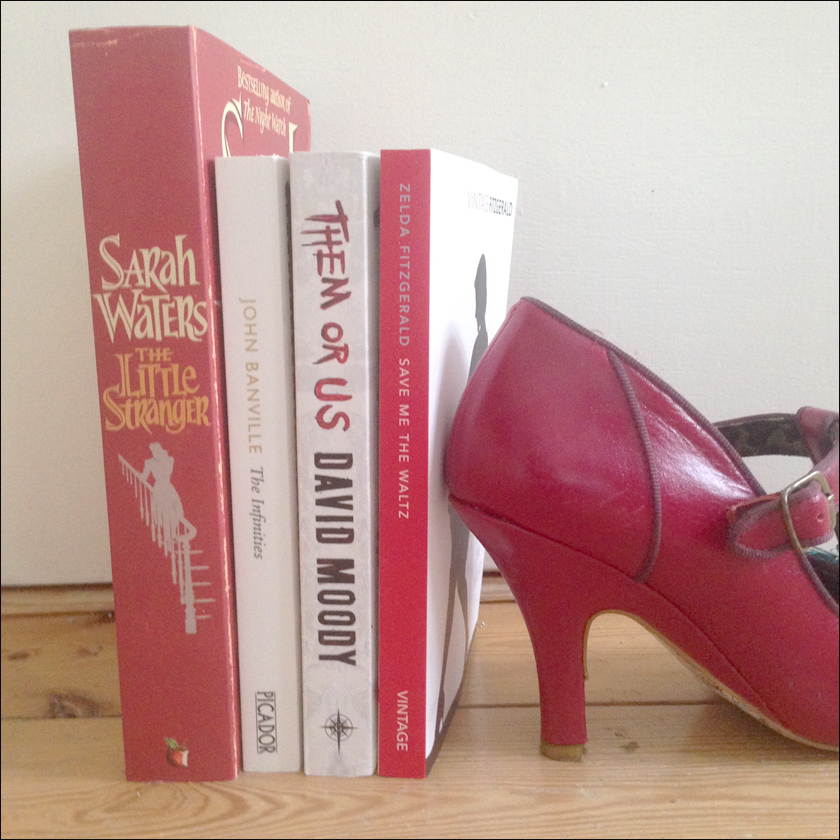 I just noticed the other day that my last four bookish purchases were all in red and white tones. That's a photo opportunity waiting to click. I thought it might be fun to snap this pic with some red heels, and my choice fell upon Irregular Choice from my header photo. I haven't worn these in ages though I love them to pieces, and I've only sported them in one outfit here on the blog, at my cousin's wedding two years ago.
But back to the books. I'm looking forward to Sarah Waters' The Little Stranger, as I loved Tipping The Velvet. I've read two books by John Banville (before I started blogging), one of them I loved, the other I found boring, so I don't quite know what to expect from The Infinities. Them or Us is the last installment in David Moody's brilliant Hater-series, which is so thrilling! The book I'm most excited about, however, is Save Me the Waltz by Zelda Fitzgerald. I read a novel about her, Z: A Novel of Zelda Fitzgerald, a little while back and it left me very curious to read some of her work. It doesn't show in this pic, but the cover is stunning!
Which books have you recently bought?