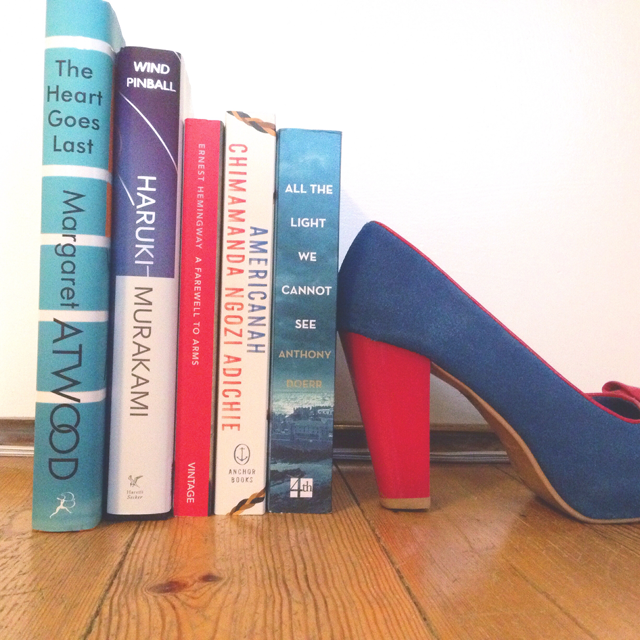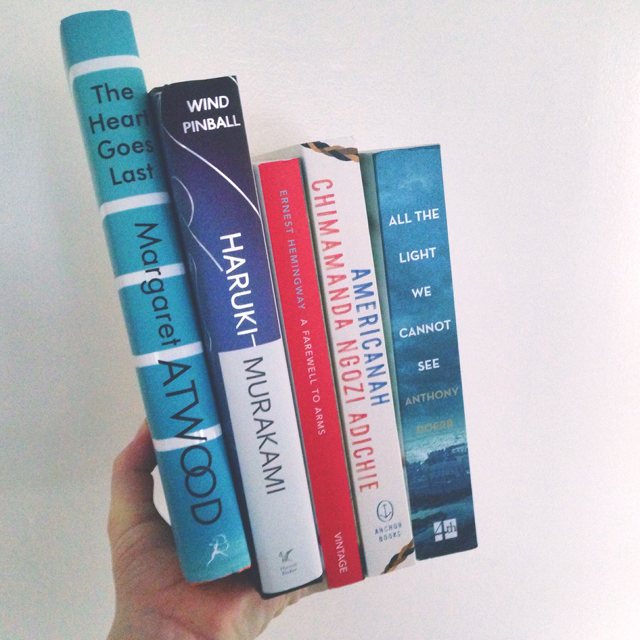 In August I followed my no-more-than-one-new-book-a-week-rule and only purchased 5 new books (patting myself on the head). The one I'm most excited about is Margaret Atwood's new novel The Heart Goes Last. A new novel by my favorite author – that doesn't come along every day! Of course I'm also terrified to read it – trying hard to keep my expectations low, as it's gotten mixed reviews.
I've also got mixed (excited/anxious) feelings about Murakami's Wind/Pinball – two of his first novels, which have been out of print for nearly 30 years. I have no idea what to expect, but of course I have to read them. Hemingway's A Farewell to Arms is a novel I've wanted to read for a long time (I adore his short stories) – I've already started it and it's very good.
Both Americanah and All The Light You Cannot See are by authors I've never read before but have heard so many good things about that I have to see what all the hype is all about.
Have you bought any new books lately?