Keeping quiet is a bad Japanese habit.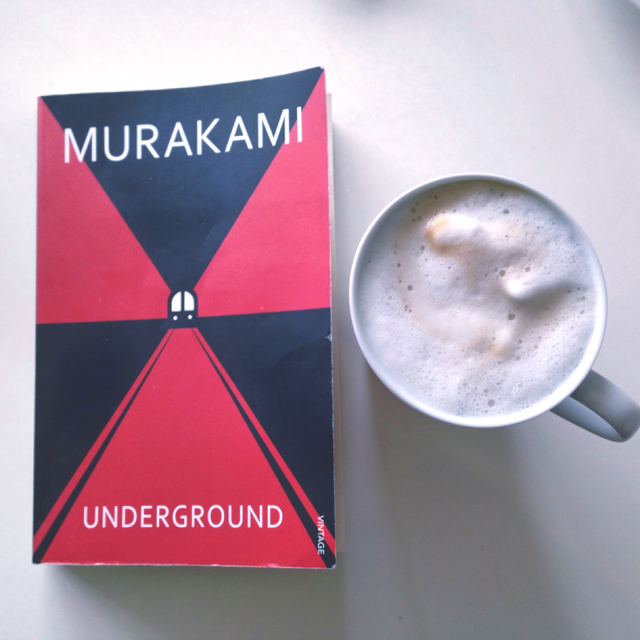 Title: Underground
Author: Haruki Murakami
First Published: 1997
My Rating: 3 of 5 stars (average rating on Goodreads: 3.89)
I would recommend this book to: Anyone interested in terror from the victims' POV.
The Beginning: Two men were assigned to drop sarin gas on the Chiyda line: Ikuo Hayashi and Tomomitsu Niimi.
In 'Underground', Murakami interviews victims of the Tokyo gas attack. He asks them about their life and work, makes them describe in detail how they experienced the attack, what happened afterwards and how their life has been ever since.
It was a terrifying yet fascinating read. You could feel the claustrophobia and fear as people in the underground discovered that something was wrong, and the panic when they started getting really sick and no help came. The most terrifying descriptions were of the victims who didn't understand that they had been subject to a terror attack. Some were asleep on the train, and woke up confused and sick, just hurrying out and stumbled into work. Some were in complete shock and went on with their daily routine, even though they felt very sick and couldn't see properly. It made me think how horrifying it must be to be subject to a terror attack. And how confusing it must be as well.
No one said a thing, everyone was so quiet. No response, no communication. I lived in America for a year, and believe me if the same thing had happened in America, there would have been a real scene. With everyone shouting "What's going on here?" and coming together to find the cause.
Some reading moments with Underground: