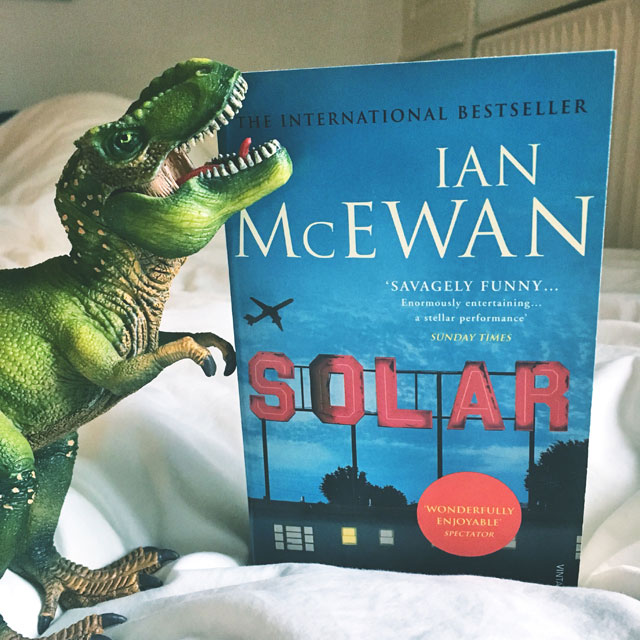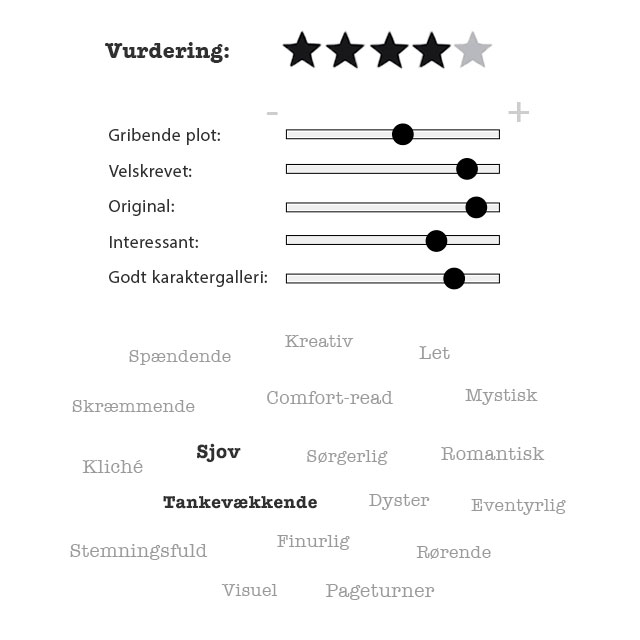 Titel: Solar
Forfatter: Ian McEwan
Først udgivet: 2010
Antal sider: 388
Sådan starter den: He belonged to that class of men – vaguely unprepossessing, often bald, short, fat, clever – who were unaccountably attractiveto certain beautiful women.
En humoristisk lille genistreg!
Solar handler om en overvægtig nobelprismodtager med en lang række forliste ægteskaber bag sig. Det er svært at sige, hvad den handler om. Men det er en vidunderlig, humoristisk farce som jeg vil anbefale til alle Ian McEwan-fans, alle, der sætter pris på velskrevet litteratur. Og alle, der interesserer sig for solenergi.
How liberating to discover in the modern age that he, a city-dweller, an indoors man who lived by the keyboard and screen, could be tracked and ravaged and be an entire meal, a source of nourishment to others.
Jeg lyttede til bogen på lydbog med Mr. Boyfriend, og vi var begge meget betagede af den. Selvom der egentlig ikke er nogen sympatiske karakterer i bogen, er den så genialt skruet sammen, at vi ikke kunne andet end at elske den.
Og så er der en fantastisk scene med en pose chips som jeg stadig griner af.