I don't want to be loved.
I want to be desired.
Love is safety, but desire is foul.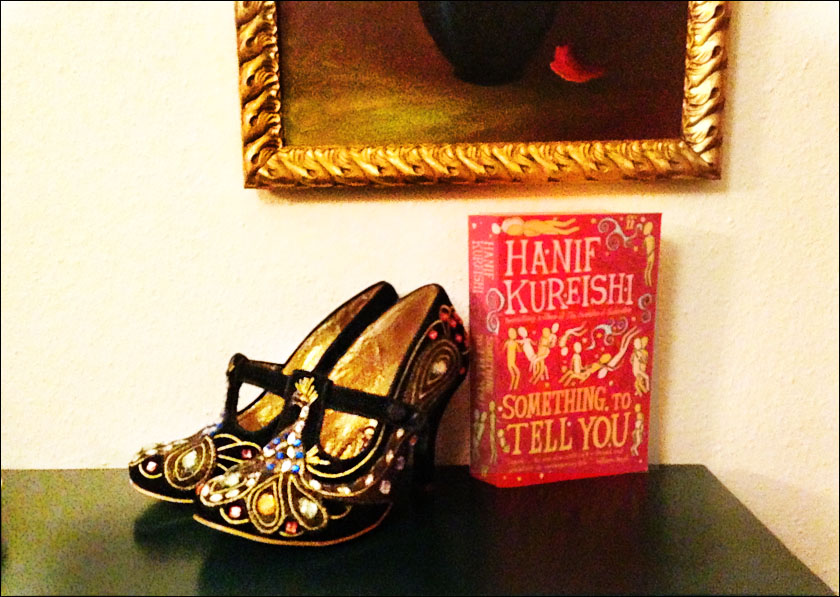 Title: Something to Tell You
Author: Hanif Kureishi
First Published: 2008
My Rating: 4 of 5 stars (average rating on Goodreads: 3:24)
I would recommend this book to: A reader ready to meet some fun (and crazy) characters
The Beginning: Secrets are my currency: I deal in them for a living.
The psychoanalyst, Jamal, is haunted by his past: the girl he loved and the crime he committed. This was a good and entertaining story. There's nothing here we haven't seen or heard before. What made the novel so special and unforgettable were the characters. They were hilarious! Even though it was a serious book, it read almost like a comedy. I especially liked Jamal's sister, Miriam. So extreme and totally fucked-up crazy.
I had a jolly good time with Something to Tell You. The only negative is that the novel is perhaps a bit too long and didn't really seem to climax at any point. I kept waiting for something really big to happen, but it never did. But I guess that's life for you, so I can't really expect that in my books. The first half read like a real 4-star novel, but the second half began to drag a bit. The characters saved it and they're the reason I gave it 4 stars.
This was my first Hanif Kureishi novel and I'm definitely coming back for more.