He imagined a future in which he could read everything, in which all stories could be opened and discovered.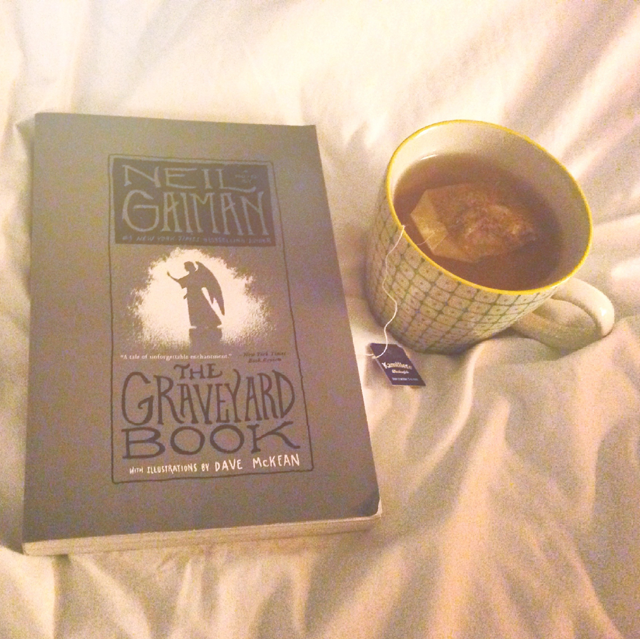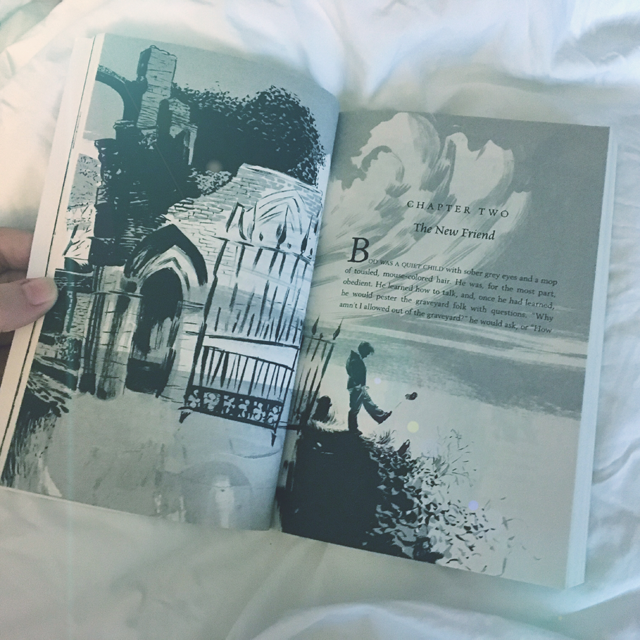 Title: The Graveyard Book
Author: Neil Gaiman
First Published: 2008
My Rating: 3 of 5 stars (average rating on Goodreads: 4.10)
The Beginning: There was a hand in the darkness, and it held a knife.
I would recommend this book to: anyone who likes modern fairy tales.
This was a fun little reimagining of The Jungle Book. Instead of a jungle we have a churchyard in a city, where a little boy is raised by ghosts. It was a very creative idea for a book, beautifully written and with lovely illustrations.
But it didn't rock my world. It was like dating a guy who's perfect on paper, but there's just no zsa zsa zsu. Come to think of it, I've also felt this way about the two other Gaiman books I've read (Neverwhere and The Ocean at the End of the Lane). Still I keep coming back for more, as I can see so much potential in Gaiman's writing. So I might give him one more chance … perhaps Coraline will be the Gaiman book for me …