I was born to be your rival,' she said simply. 'And you mine. We're sisters, aren't we?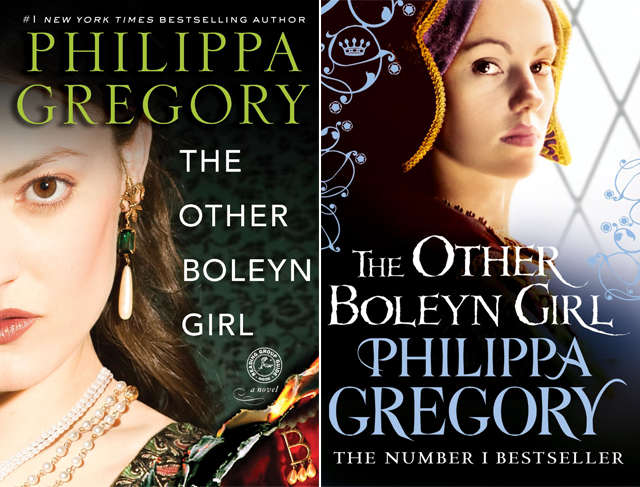 Title: The Other Boleyn Girl (The Tudor Court #2)
Author: Philippa Gregory
First Published: 2001
My Rating: 3 of 5 stars (average rating on Goodreads: 4.02)
I would recommend this book to: Tudor Court fans
The Other Boleyn Girl is about Mary and Anne Boleyn who are both fighting for the attention and affection of King Henry VIII. One because of naïve romantic love, the other because of power. It basically goes like this:
"The king loves ME!!!"
"No the king loves me – you're just a whore"
"It's me the king loves and you're totally jealous!"
"No, it's me the king loves, because I'm clever and you're just a boring plaything!"
I was a bit disappointed that the story was told from Mary's point of view. To me, Anne is a lot more interesting than Mary. But this point of view allows us a different story: a story about a naïve girl who is bullied by her family into becoming a whore, to lie and deceive, and to cheat on her husband.
Anyone can attract a man. The trick is to keep him.
But I didn't really believe the story. Mary was too naïve and stupid, and her family too outright cruel. The things they said seemed forced and overdone – like Philippa Gregory really wanted to prove her point. And throw a bit of feminism in for good meassure.
You can smile when your heart is breaking because you're a woman.
The characters were very flat and neatly divided into good and bad. We were to root for Mary, so naturally everyone else had to pure evil – Anne in particular. I would have preferred to hear the story from Anne's point of view – I believe it would have forced a more nuanced picture of her and the court.
As it was, the story dragged a bit to me. It was just too long with too many repetitions and not enough development. And towards the end, when it finally got interesting, it became rushed. As for the writing, I wasn't impressed. Too repetitious (I would love a count on how many times the word 'whore' is used) and modern for this story. I had a few 'Oh, come on!' moments.
That being said, I enjoyed the book and will probably devour the next in the series during the next year or so. I listened to the audio, narrated by Susan Lyons who did a good job. She had a pleasant voice that kept me company for 23 hours, and she never overacted (I thing I despise).
By the way, if you're interested in Anne Boleyn, you should check out my review of a modern version of her story, Anne of Hollywood.