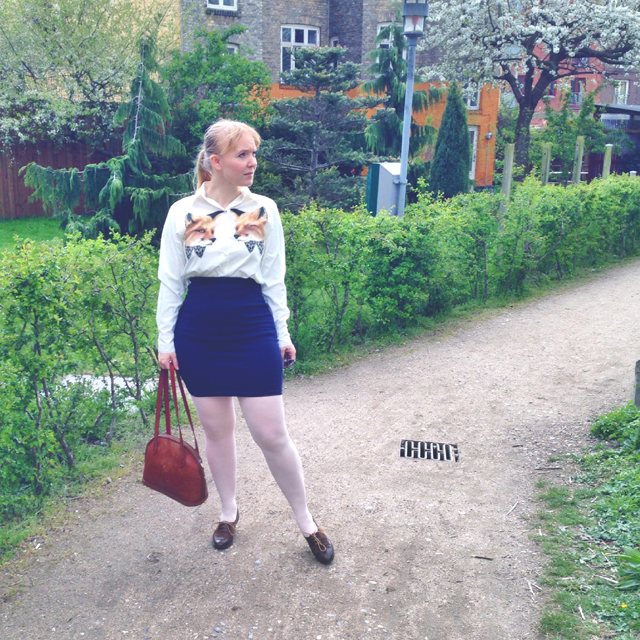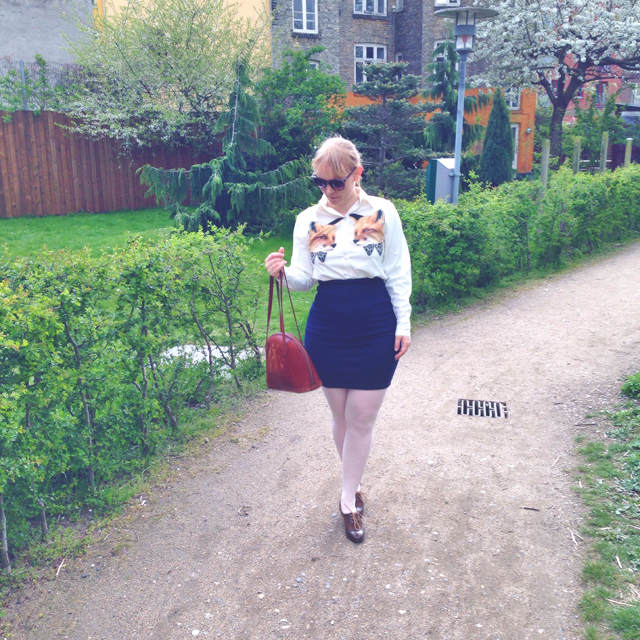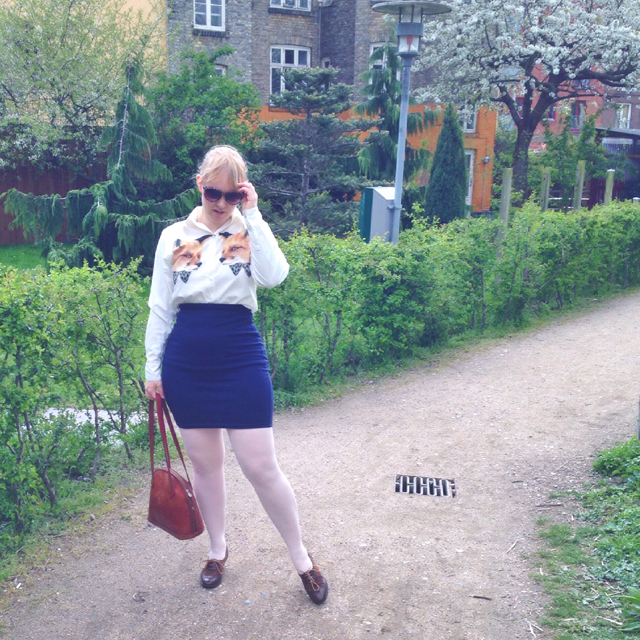 Mr. Boyfriend and I decided to escape Labour Day. It somehow loses its appeal when it's happening right outside your door. So instead we went for a walk around our hood. Here's what I wore:

Shirt: Found.Loved, London
Skirt: La Debutante (purchased at Baan Suan)
Shoes: Second hand from (un) Fashion Vintage in Bangkok
Bag: Second hand Joop! (Marbles Vintage, Amsterdam)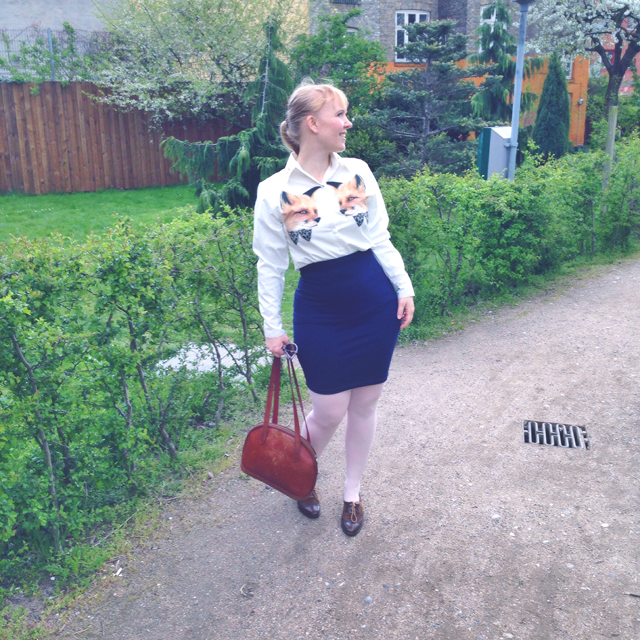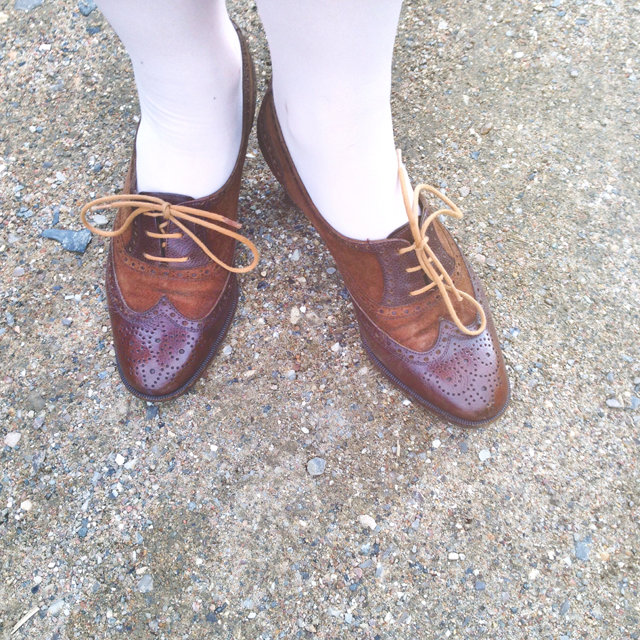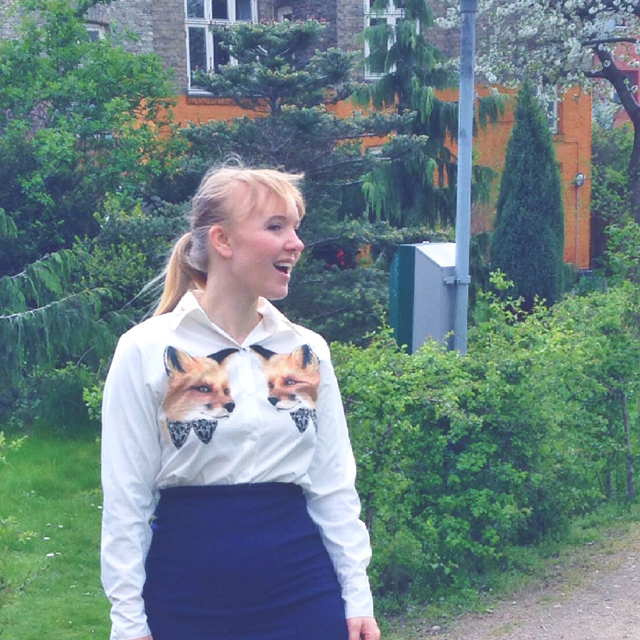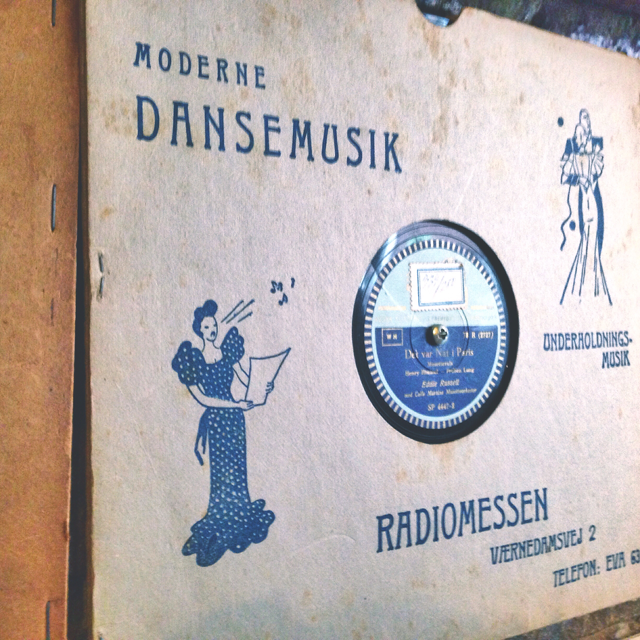 After shooting the outfit pictures, it started raining a bit. We took shelter in Cafe Tjilipop in Rantzausgade where we talked and read for an hour or so over coffee. The weather cleared up and we headed for home. After about 10 minutes, it's started raining again. And not just a light drizzle. It was like an attack from the sky. We started running, and found shelter in Banh Mi in Elmegade, where we had lunch. Mr. Boyfriend had a noodle salad and I had a chicken sandwich. I love their sandwiches. They have a very special taste because of the fresh herbs and chili. I think I've have had one at least once a week for the past year since they opened – the taste is so addictive!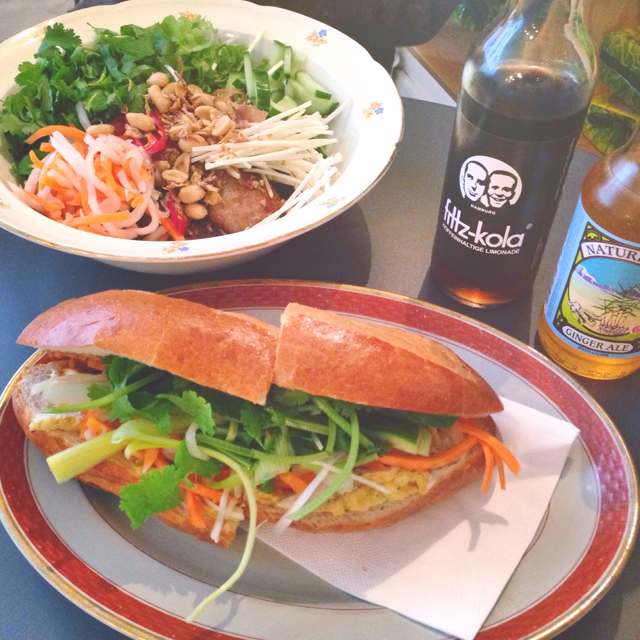 Tonight we're staying in with some homemade pizza – yum! I think I'll start working on a book review – it's been ages and I'm SO behind on my reviews. I hope you're all well – see you soon!