When a man is tired of London, he is tired of life; for there is in London all that life can afford.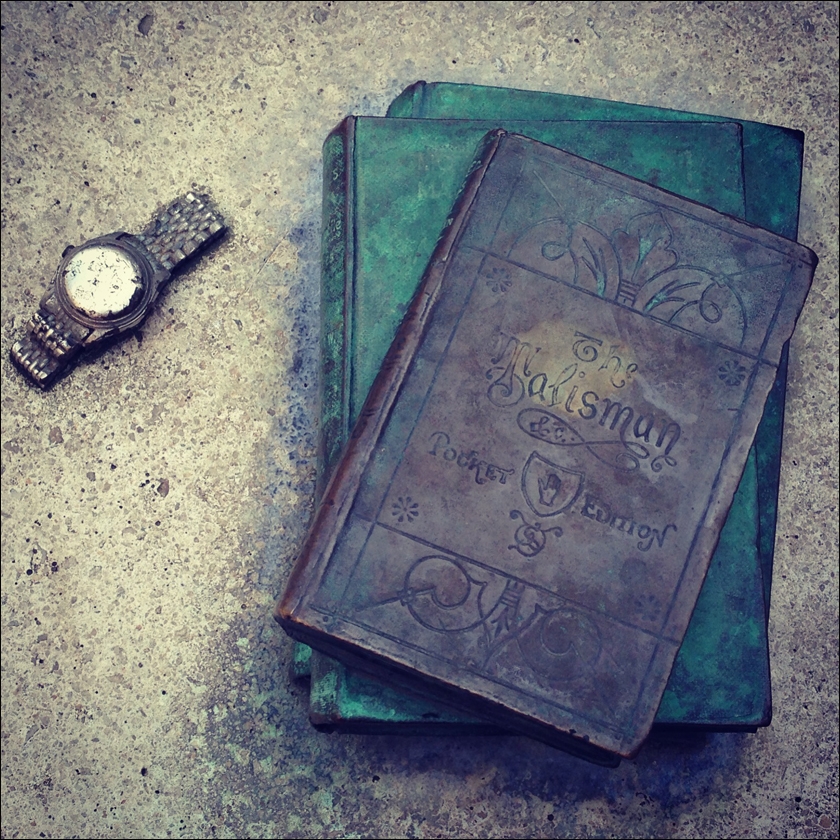 Came home late last night after a wonderful trip to one of my favorite cities: London. I gave the trip to my dad as a Christmas present, and last Tuesday it was finally time for take-off. On our first day, we went for a walk down The Thames. The weather was perfect and we enjoyed the statues and antique book shops on the way.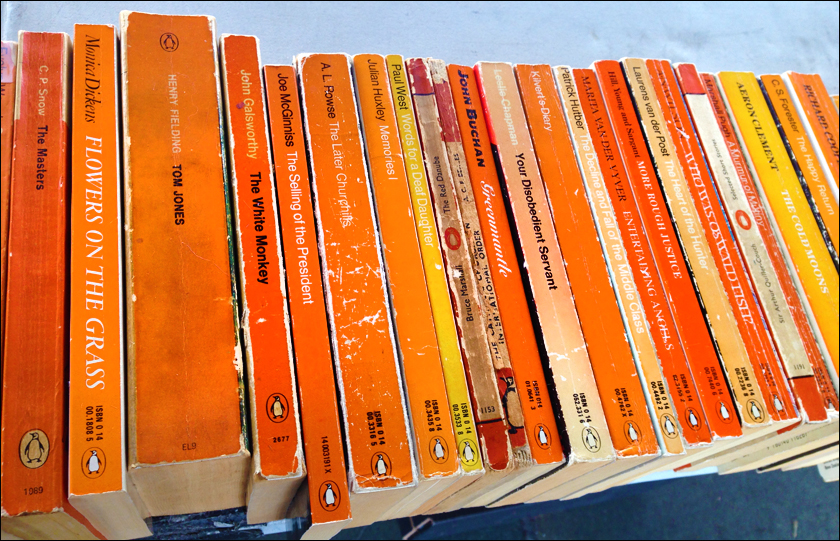 On the second day, we went to the area around Carnaby Street, which has some lovely vintage shops. Absolute Vintage disappointed me a bit as I didn't find anything I liked. Beyond Retro was on the other hand a real treasure – I found the yellow coat and the reddish houndstooth dress in the pic below. The shirt, skirt, top, necklace and brogues are from Top Shop on Oxford Street – a shop I simply have to visit whenever I'm in London. The red shoes are Hush Puppies from Schuh – if they look familiar, it's because I also have them in green. And of course there's no going to London without bringing home some classic novels.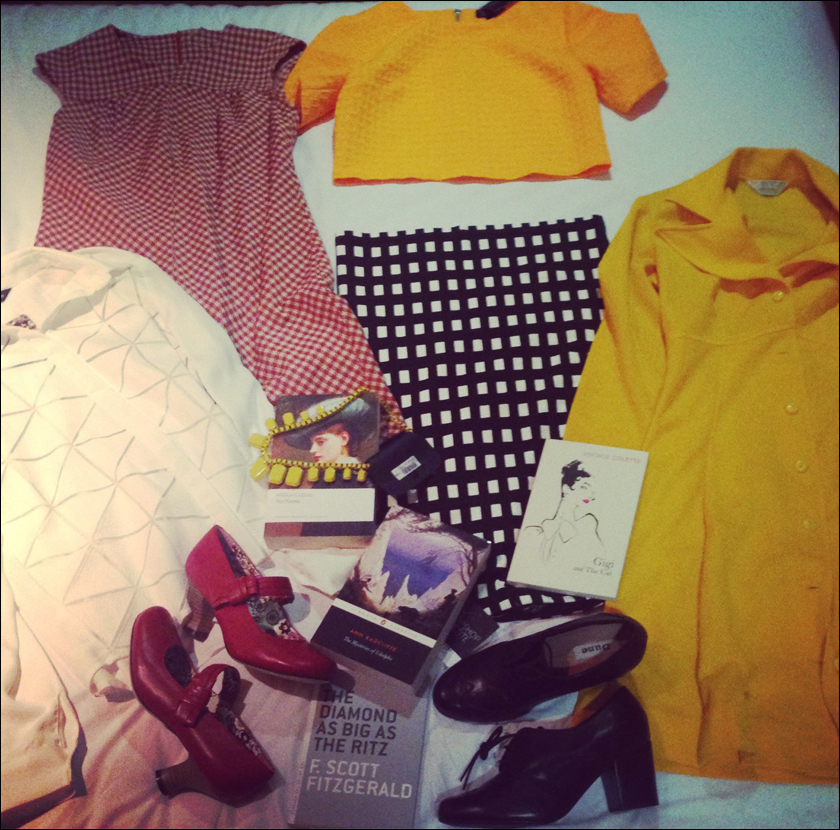 On the third day, we went to the area around Brick Lane – one of my favorite places to go for vintage shops, markets and food. I completely fell for this old mint green typewriter! If only one could do blog posts on a thing like that 😀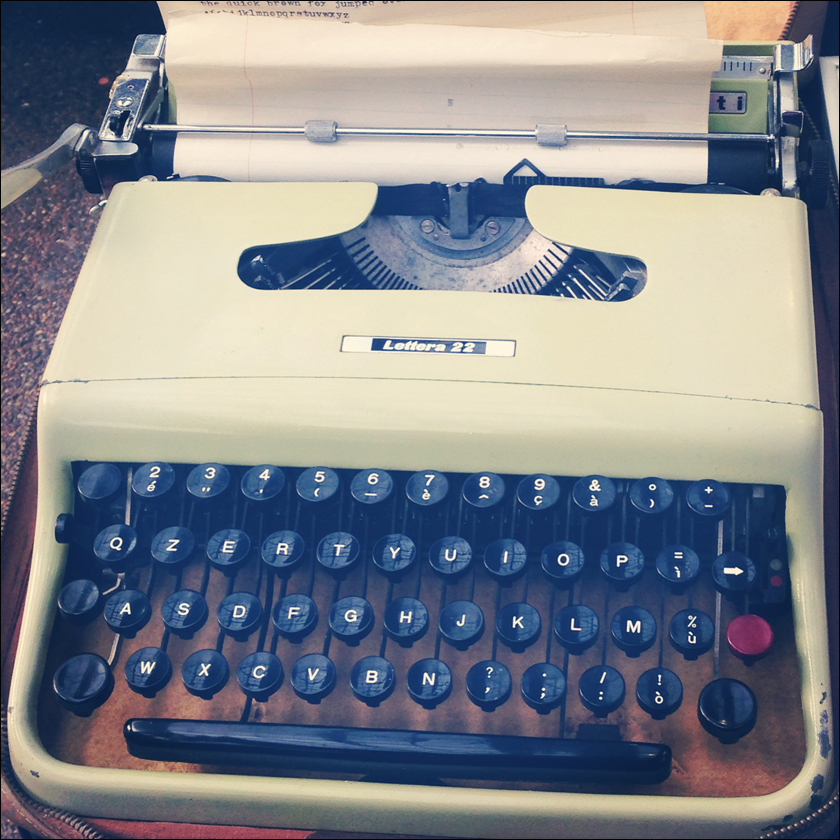 This day of shopping brought in some pretty nice things as well: the peach diner-dress is from another Beyond Retro store, the fox-shirt and pearls are from Found.Loved and the blue dress, the bracelet, belt and 60s shades are all from Paper Dress Vintage.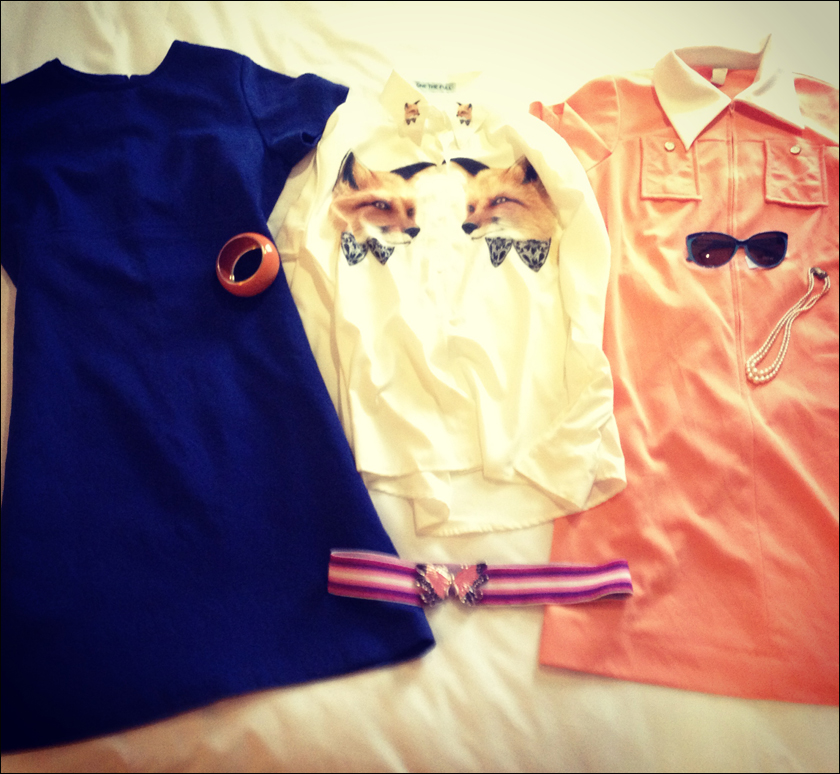 On the fourth and last day, my dad wanted to visit some movie and book shops and I wanted to go to Camden Town, so we went our separate ways. I walked through Regent's Park, which was beautiful and peaceful in the morning. Camden Town was a brilliant contrast to this with its crowded streets, loud music and decorative shops.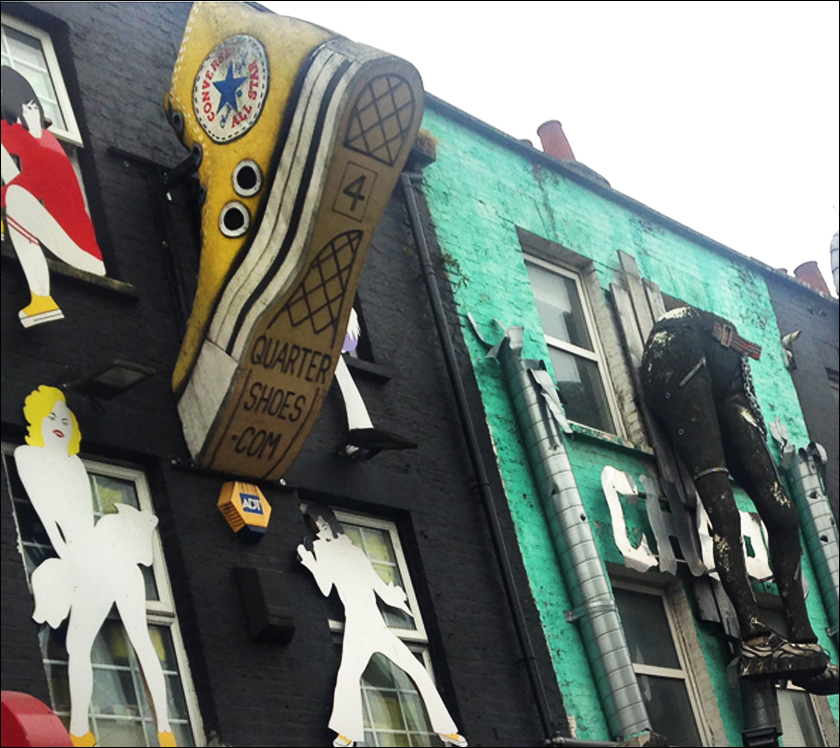 Here's what I took home with me: a 60s knitted dress from Rokit Vintage, some bright red shoes (I can't wait to style these!) and a yellow bag. I'm not sure about the yellow bag … In the store, the color looked different, and it wasn't until later that I noticed just how bright the color actually is. It doesn't show in this picture, but it's almost neon 🙁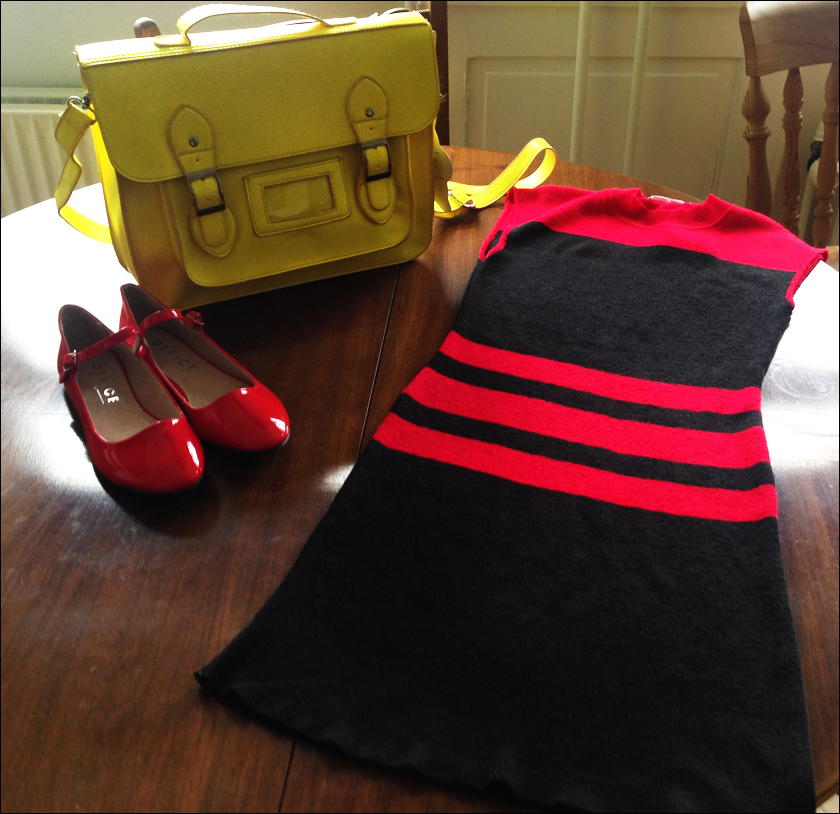 After this I was exhausted from all the shopping and the stressful streets, so I decided to walk home through through the park again. Only this time, I listened to some music as I walked. My choice fell on Mozart and I can't describe the sensation of walking through this beautiful park with such amazing, dramatic and relaxing music in your ears. I really had a moment there.
If you want an idea of what it was like, you can enjoy the playlist I listened to and while see some of the pics below: