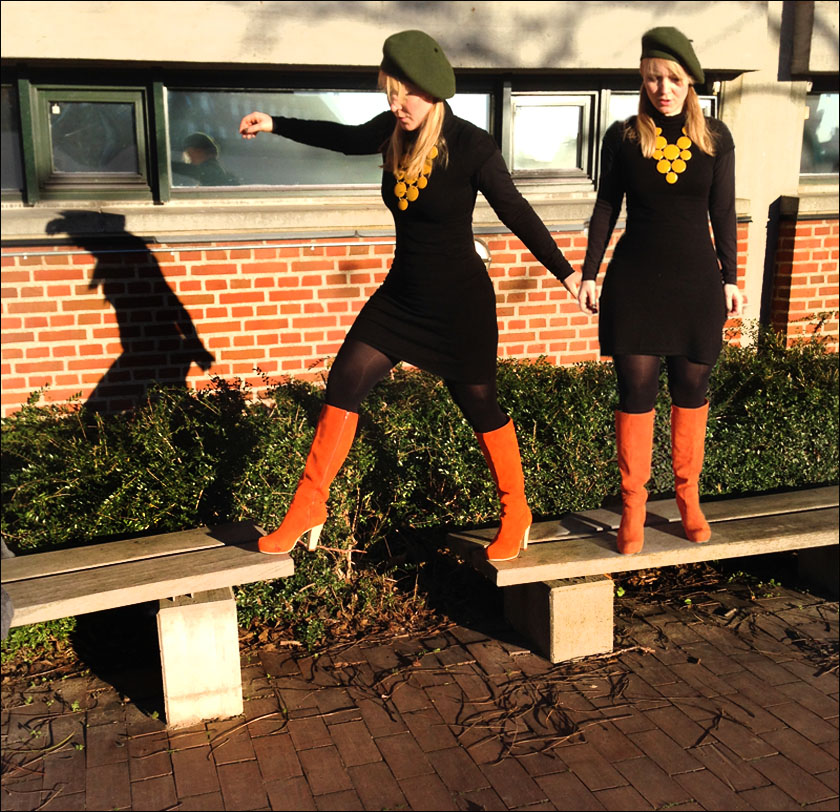 Today I decided to defy the nasty cough I've been struggling with for the past week and went for a short walk with Mr. Boyfriend. I wore an old favorite turtleneck dress from Mango – I don't think a week goes by where I don't wear it, it's just so comfortable and easy to style in completely different ways. Today I styled it with my new Strewn with Sunlight Necklace from ModCloth, orange boots from Lola Ramona and a second hand beret from Episode in Copenhagen.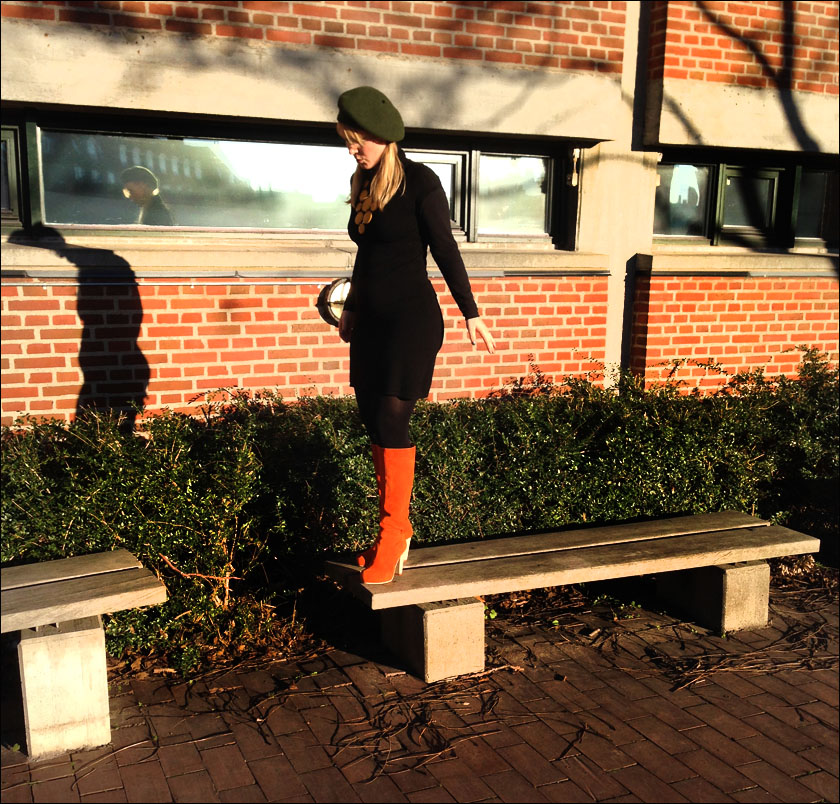 It's the first time I'm wearing this necklace and I'm very excited about it – it's perfect for making an otherwise ordinary garment look marvelous.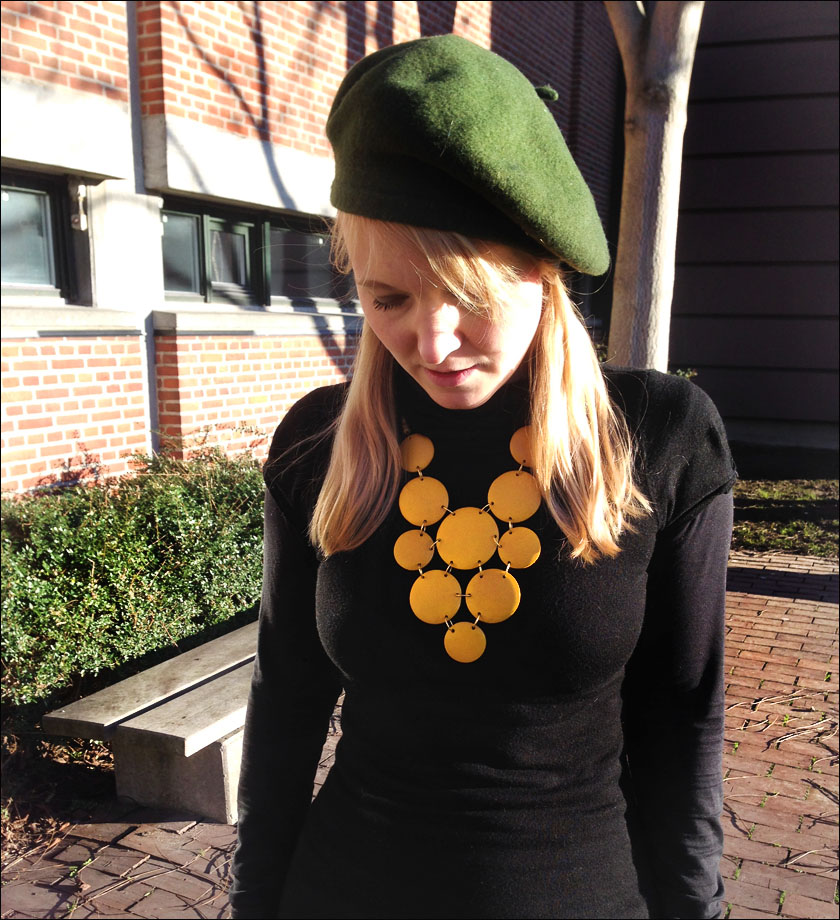 I had my doubts when I bought these boots – they're a bit difficult to style because the orange color is so dominant. But when you find something that goes well with them, the effect is brilliant! I would never have dared buying them just a few years back, but blogging has made me a lot bolder when it comes to fashion and colors. This is one of the things I love about blogging.