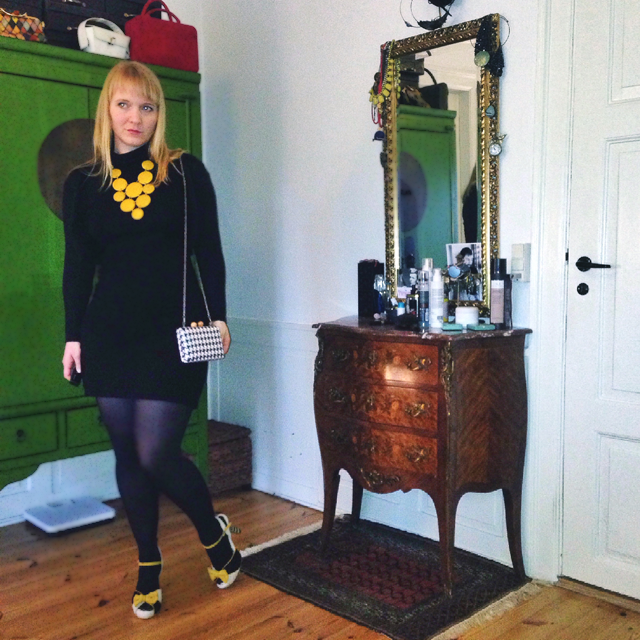 Yesterday I had the girls over for an early Easter celebration with food and cocktails. The perfect excuse for some yellow details. Here's what I wore:
Necklace: 'Strewn with Sunlight Necklace' from Modcloth
Dress: An old favorite from Mango
Shoes: One of a kind from Lola Ramona
Bag: From Rude
I've actually worn almost this exact outfit on the blog before: a year and a half ago, I wore the same black dress and statement necklace, but with Lola Ramona boots instead.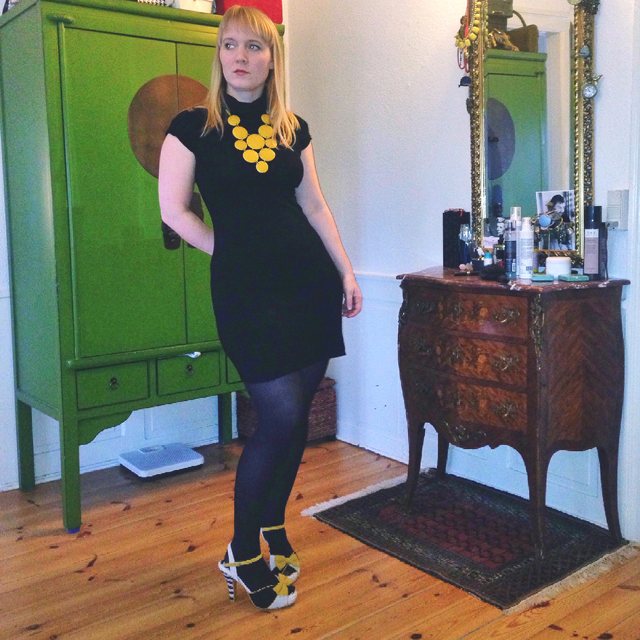 Today has been a very lazy day. I woke up way too early because we switched to summer time (Mr. Boyfriend of course slept right through it). But it gave me a couple of hours with a book, some coffee and Wilcox. The weather has been shitty today, which suited me perfectly – then I don't have to feel guilty about staying inside all day.