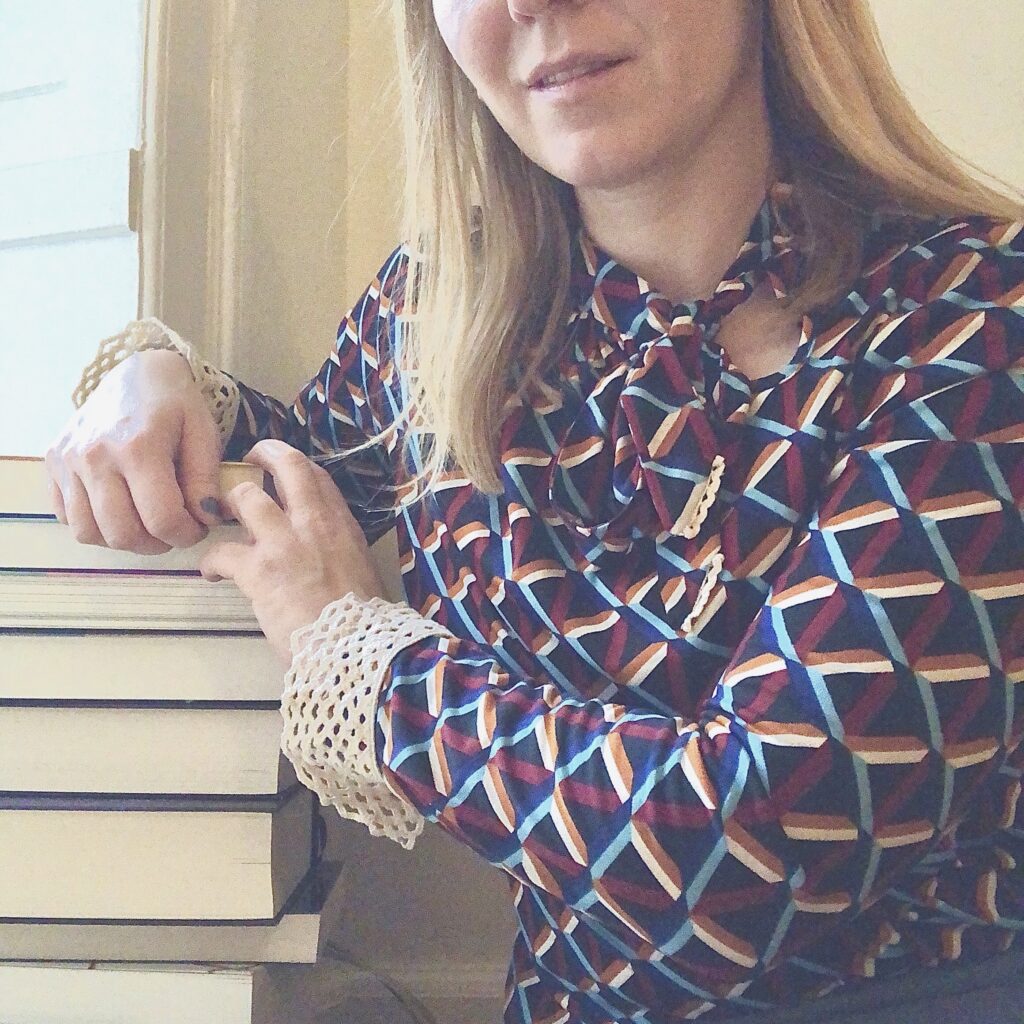 Siden jeg startede min YouTube-kanal er jeg begyndt at se mange flere YouTube-videoer end jeg plejer. Mange af dem minder om det jeg selv uploader (og som næsten alle BookTubere uploader 🙈): månedlige wrap-ups, book-tags, bogsnak og anbefalinger. Men engang imellem falder jeg over en video som skiller sig ud, og som jeg synes fortjener lidt ekstra opmærksomhed.
Her er fx 4 videoer som jeg anbefaler:
1: I'm white on the inside
Jeg ELSKER The Artisan Geeks YouTube-kanal som jeg først har opdaget for nylig, og jeg faldt pladask for denne video, hvor hun taler om at blive kaldt for 'Oreo': sort udenpå og hvid indeni, fordi hendes interesser (Riverdance, litteratur og japansk sprog & kultur) normalt forbindes med hvide.
2a: Should white authors write non-white characters?
Jeg har fulgt Read with Cindy i et par år og er fuldstændig skudt i hendes videoer. Hun er sjov, sarkastisk og lynende intelligent. Hendes evne til at gå i dybden i sine anmeldelser imponerer mig gang på gang. Og så er hun knivskarp og underholdende i sin argumentation.
Forleden så jeg denne video, hvor hun diskuterer den super populære bog The invisible life of Addie LaRue (som jeg endnu ikke har læst), som er blevet kritiseret for ikke at inkludere POC (People of Color) i sin 300 år lange historie. Cindy belyser det – og vender så det hele lidt på hovedet med at diskutere, hvilke problemer det kunne have givet HVIS forfatteren havde inkluderet POC. Jeg elsker, hvordan Cindy mestrer at se en sag fra flere sider.
Seriøst, se den her video – og nyd Cindy:
2b: What happens when you try to be inclusive but mess up anyway …
Og her tager hun diskussionen videre og gennemgår en bog, der rent faktisk forsøger at være inkluderende: nemlig en anden hyped bog: A Deadly Education som formår at kludre i det og bliver ramt at shitstorm på SoMe- på trods af gode intentioner.
Nyd Cindy igen:
3: Race-baiting, queer-baiting, colorism, featurism, and performative diversity
Ikke en YouTuber jeg egentlig følger, da hun ikke taler om bøger. Men da der dukkede en video op i mit feed som talte negativt om Bridgerton var jeg NØDT til at klikke ind på den.
Jeg brød mig heller ikke om Bridgerton, men af helt andre årsager (dårligt skuespil og en hovedperson med personlighed som en fladfisk og tåkrummende pandehår) end Khadja, som her diskuterer Bridgerton's patetiske forsøg på at være POC inkluderende. Hør hvad hun har at sige – med charme, humor og intelligens:
Og her er et par af mine egne videoer (pinagtige amatør-eskapader, når man lige har set de andre videoer):