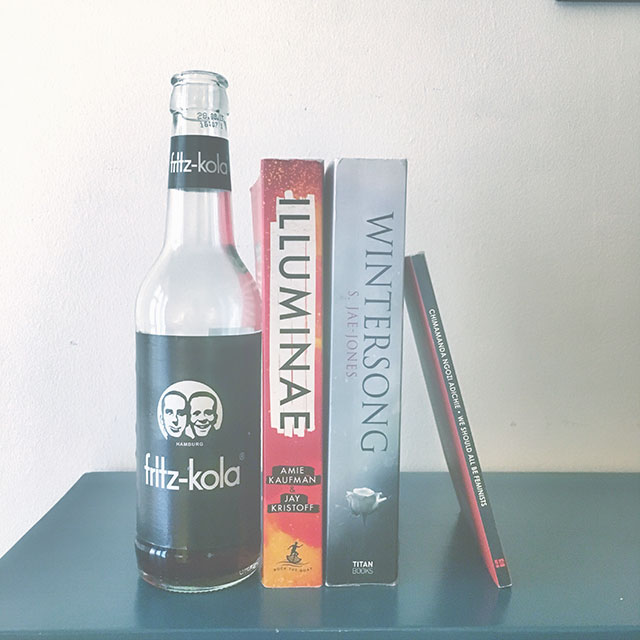 Jeg har læst 3 bøger (og drukket en hipster-cola):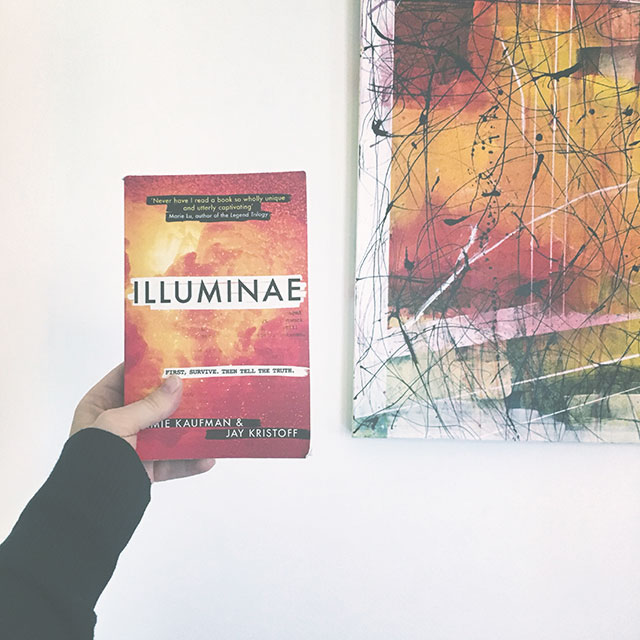 Illuminae (The Illuminae Files #1) af Amie Kaufman & Jay Kristoff
En genial og unik sci-fi jeg varmt kan anbefale.
Yndlings citat:
Perhaps bravery is simply the face humanity wraps around its collective madness.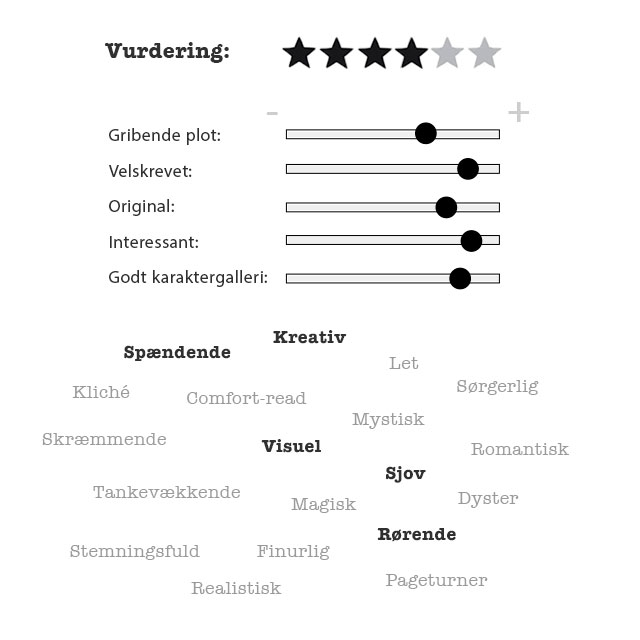 Plot: År 2575: Kady har lige slået op med sin kæreste, Ezra, da deres planet udsættes for et angreb. De ender på hver deres rumskib, da en epidemi bryder ud.
Det kunne jeg lide: "Illuminae" er fortalt via interviewstumper, hackede filer, chatsamtaler og rapporter. Det er den mest unikke fortællestil jeg nogensinde har læst, og det fungerede fremragende! De første 100 sider var jeg dog meget forvirret, men herefter var jeg meget grebet. Jeg elskede dynamikken mellem personerne og den humoristiske tone. Selvom den er unik, har 'Illuminae' mange ekkoer fra rum-klassikeren 2001: A Space Odyssey, hvor vi ser kampen mellem mennesket og kunstig intelligens. I 'Illumninae' kommer vi dog endnu mere under huden på den kunstige intelligens da vi kan læse dens 'tankegang' via status-udskrifter. Epidemien, der bryder ud spicer historien op med ekkoer fra zombie-fiktion, hvilket altid er velkommen efter min mening (jeg kom hele tiden til at associere til især David Moodys fremragende Hater-serie).
Det var jeg knap så vild med: Jeg mistede navigationen ind i mellem og kunne ikke altid holde styr på missionerne. Og jeg kunne ikke lide slutningen. Som i slet ikke. Og føler derfor ingen trang til at læse videre i serien.
---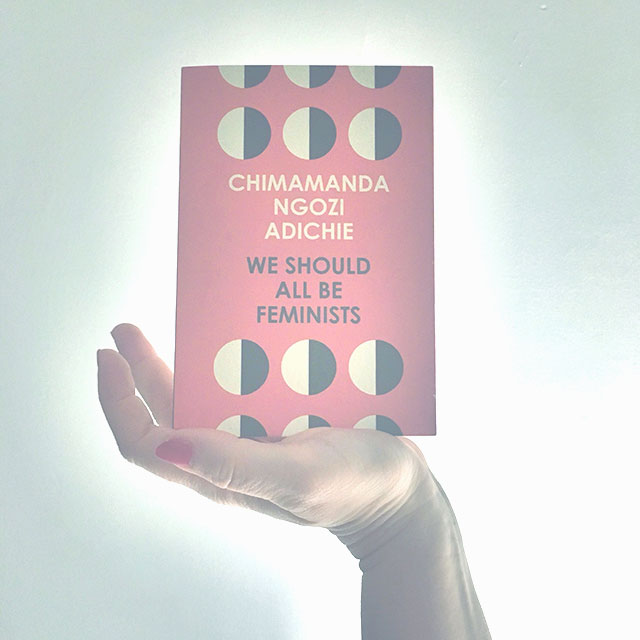 We should all be feminists af Chimamanda Ngozi Adichie
Et feministisk essay om ligestilling i Nigeria.
Yndlings citat:
Culture doesn't make people, people make culture.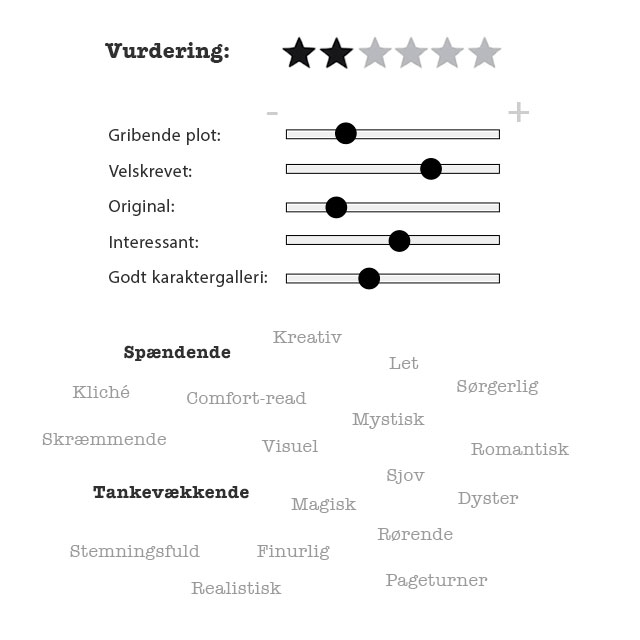 Plot Koncept: Et essay baseret på Chimamanda Ngozi Adichies Ted Talk om hvorfor hun er feminist og hvordan 'feminist' er blevet et skældsord.
Det kunne jeg lide: Adichie har nogle gode pointer og leverer dem med god humor.
Det var jeg knap så vild med: Essayet var desværre noget værre rod. Det starter med at handle om ordet 'feminisme' som skældsord men kommer aldrig i dybden. Den skøjter hurtigt videre til episoder, hvor hun er blevet behandlet uretfærdigt som kvinde og videre til forskellen på mænd og kvinder. Den går ikke i dybden med noget, hvilket skuffede mig. Mange af de eksempler hun kommer med, er fra hendes oplevelser i Nigeria, og er derfor meget passé for os i Vesten. Andre var dog forfriskende spot-on.
---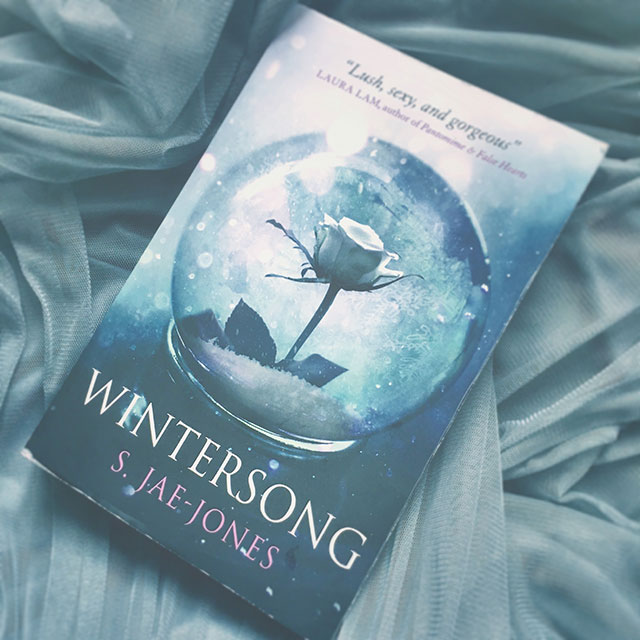 Wintersong af S. Jae-Jones
En drømmende smuk fantasy – total pageturner!
Yndlings citat:
His beauty hurt, but it was the pain that made it beautiful (…) He was as familiar to me as the sound of my own music. This was the Goblin King.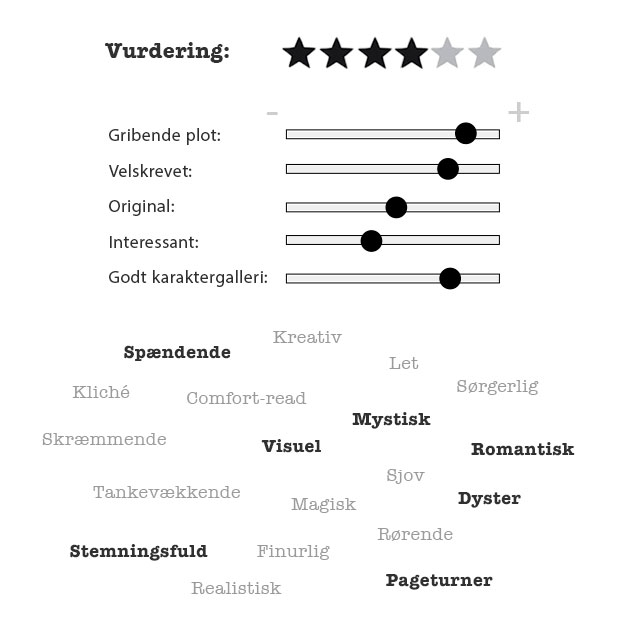 Plot: Liesl lever i skyggen af sin smukke søster og talentfulde bror. Selv komponerer hun musik i det skjulte og længes efter opmærksomhed og begær. Da hendes søster bliver fanget af Troldkongen må Liesl drage gennem undergrunden og stå ansigt til ansigt med sin største frygt og begær.
Det kunne jeg lide: Lyder plottet bekendt? Kommer du til at tænke på 'Labyrinten', en skrigende baby og David Bowie i mærkværdigt stramme bukser? Så er du ikke helt galt på den. Og har du nogensinde tænkt, at Sarah skulle være blevet i Labyrinten med Troldkongen og blæse på den skrigende baby? Så er 'Wintersong' måske noget for dig. 'Wintersong' er stærkt inspireret af 'Labyrinten' og dens univers. Men i stedet for at være et humoristisk børneeventyr, er 'Wintersong' en dyster og poetisk fortælling om en teenager, der bliver til kvinde, om livets svære valg, om de drømme og længsler, der bor dybt i os.
Det var en dyster, poetisk, stemningsfuld og smuk historie, hvor de delikate siderne vendte sig selv. En lækkerbisken, der smagte af guilty pleasure.
Det var jeg knap så vild med: Den sidste halvdel virkede lidt rodet. Slutningen var dog helt perfekt. Meget fin.
Vil anbefale den til dig, der kunne lide ACOTAR, Labyrinten – eller dig, der har lyst til at læse en lidt anderledes fantasy.