If I am occasionally a little over-dressed, I make up for it by being always immensely over-educated.
– Oscar Wilde
When I'm hungover, I usually stay indoors and hide from the world with junk food, books and TV. But the beautiful spring morning I woke up to told me to ignore my hangover and get out there. So what else is there to do but dress up, put on some lipstick and greet the day?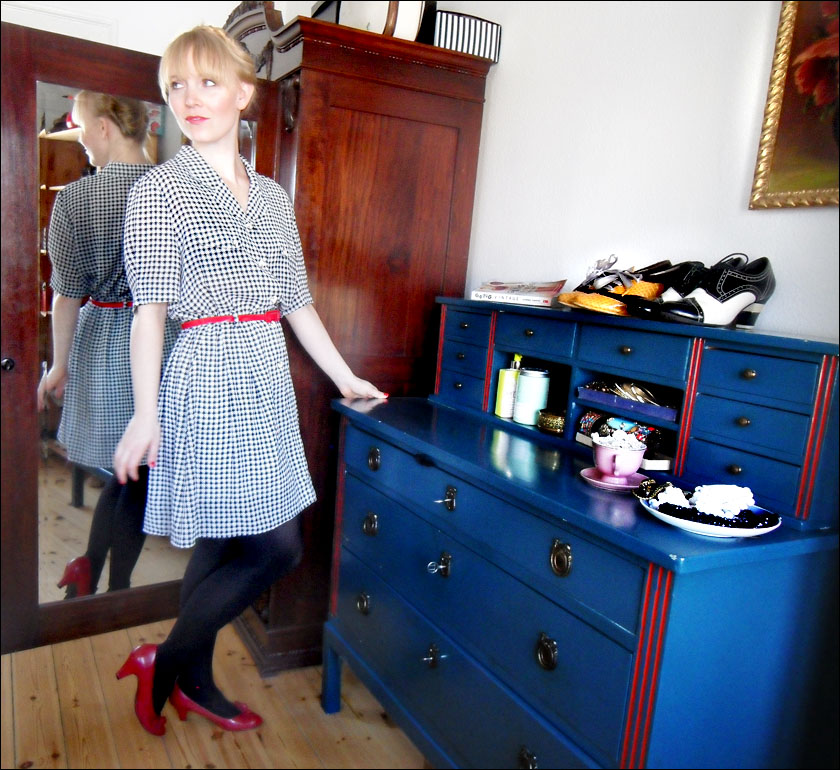 I'm wearing my new fabulous second hand dress from Marbles Vintage in Amsterdam. Today is the first time I'm wearing it and I love the way it's both casual and somewhat fancy, but also comfy enough for my hungover state of mind. The belt is from an old Top Shop dress, which matches my nail polish (Barry M) and my lipstick (Max Factor Lipfinity no 120) perfectly. The shoes are very old and cheap, from Føtex (a Danish Supermarket) I think. They're awful! I was only wearing them because they're red and don't have super high heels. But I actually ended up taking them off after these pictures were taken and decided on my comfy green Gola sneakers instead – my feet were just too sore for bad shoes after dancing all night in Lola Ramonas.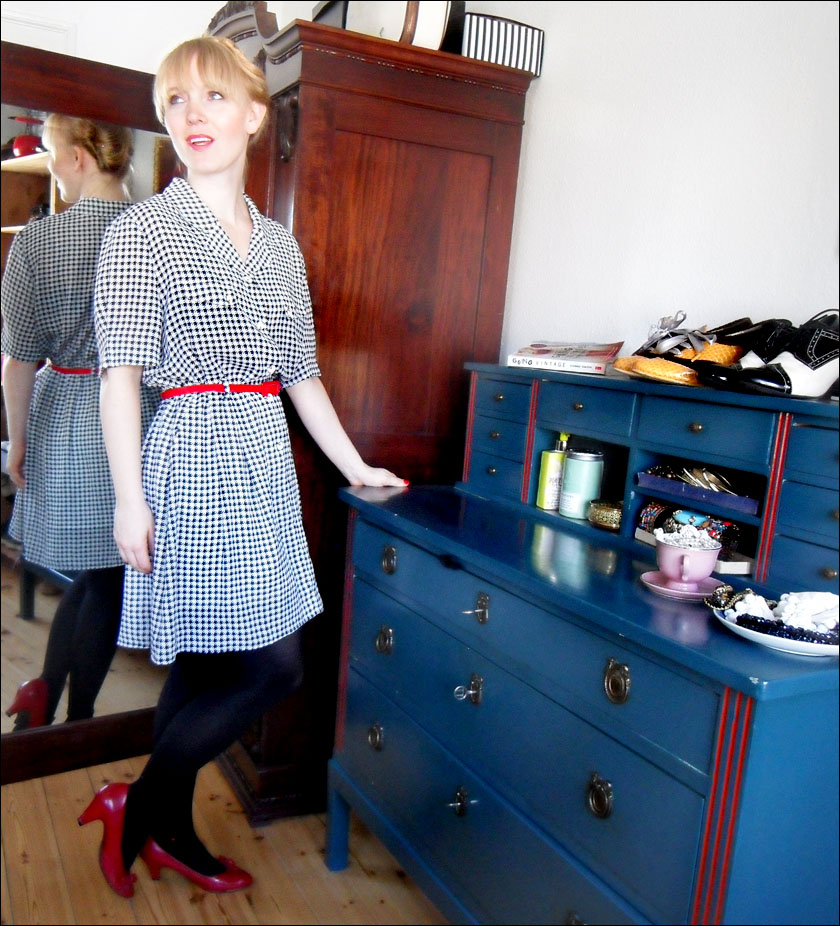 Look at the beautiful trees and flowers and the picture below! Who could resist such a blue sky and flowering trees? I must praise Mr. Boyfriend for being so patient with me and all the pictures I took today …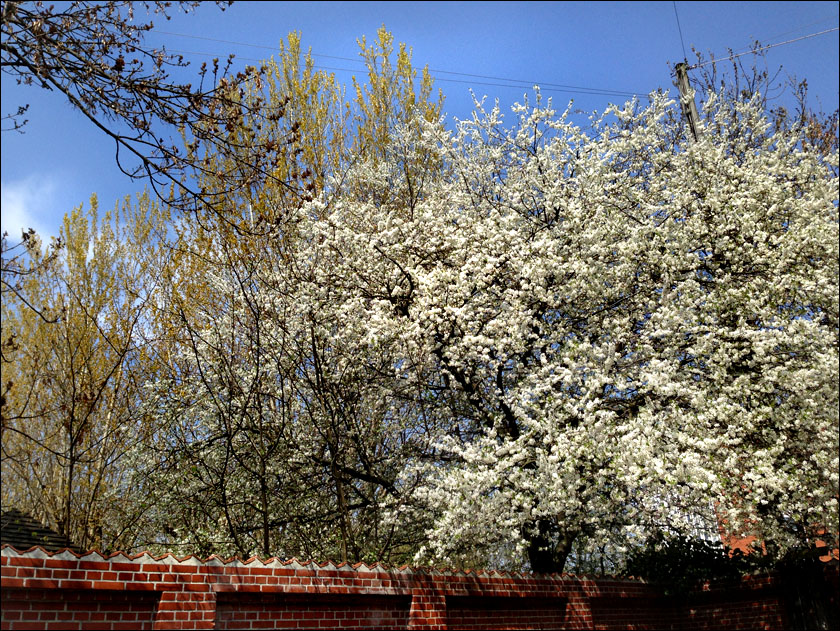 There's this gorgeous little oasis right in the middle of my hood where the city completely disappears and is replaced by a little paradise with chickens, rabbits and goats. And look at this funky girl saying hi to Mr. Boyfriend! As if she stood a chance …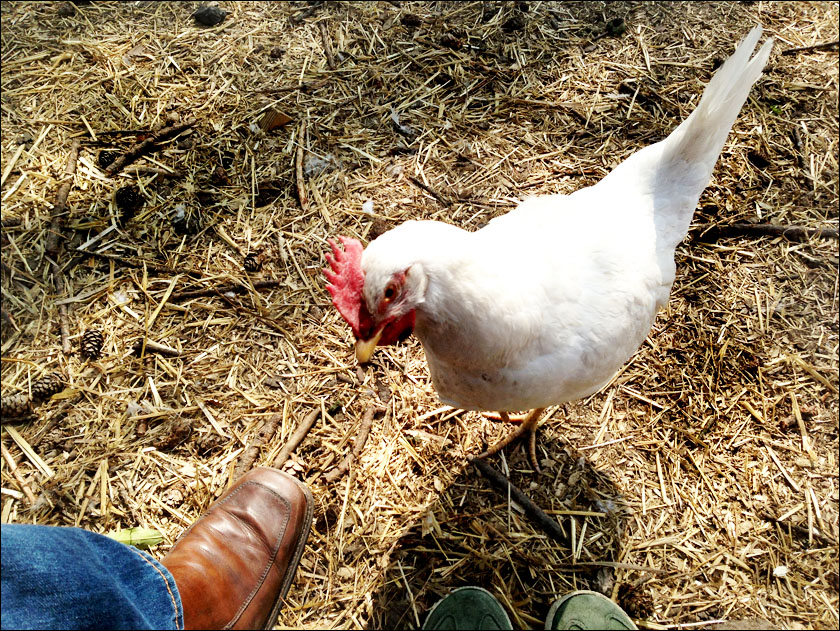 We passed some swings and I couldn't resist having a go. It reminded me of childhood where I had my own swings in my grandparents' garden – I actually think my granddad made it for me. I LOVED it! I could spend hours on that swing, going higher and higher, letting my thoughts drift. I guess I was already quite the introvert back then 😉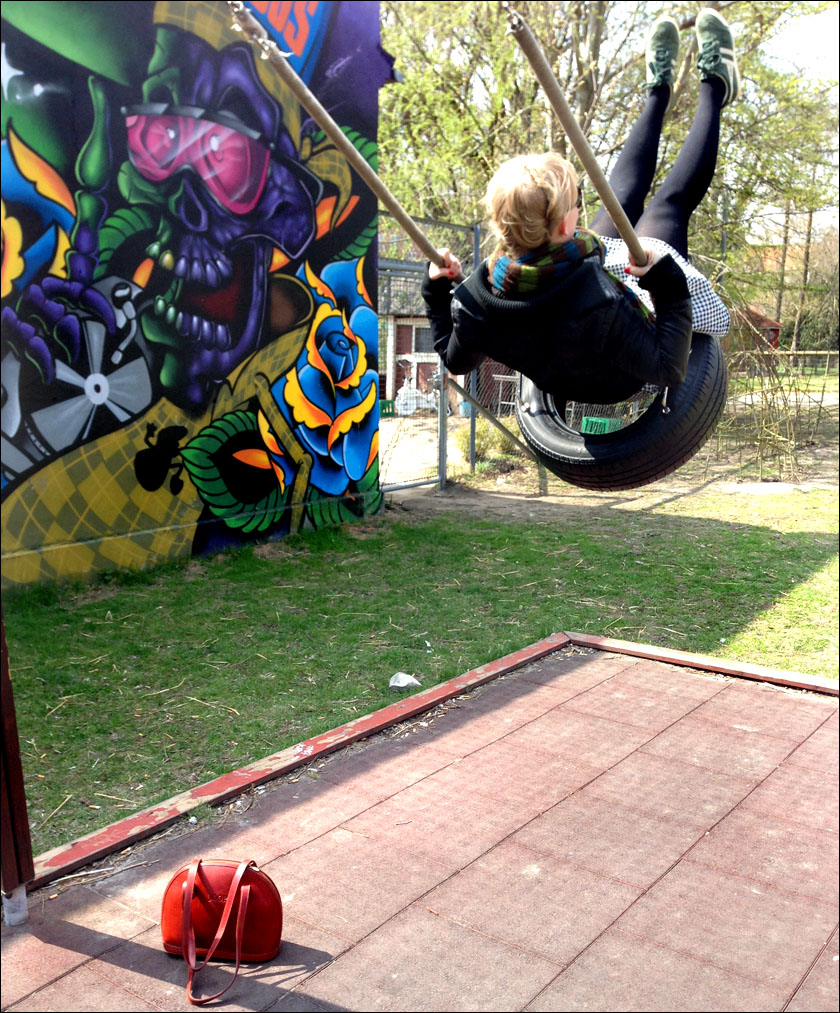 On the way to Cafe Gavlen, we met this little fella – too cute!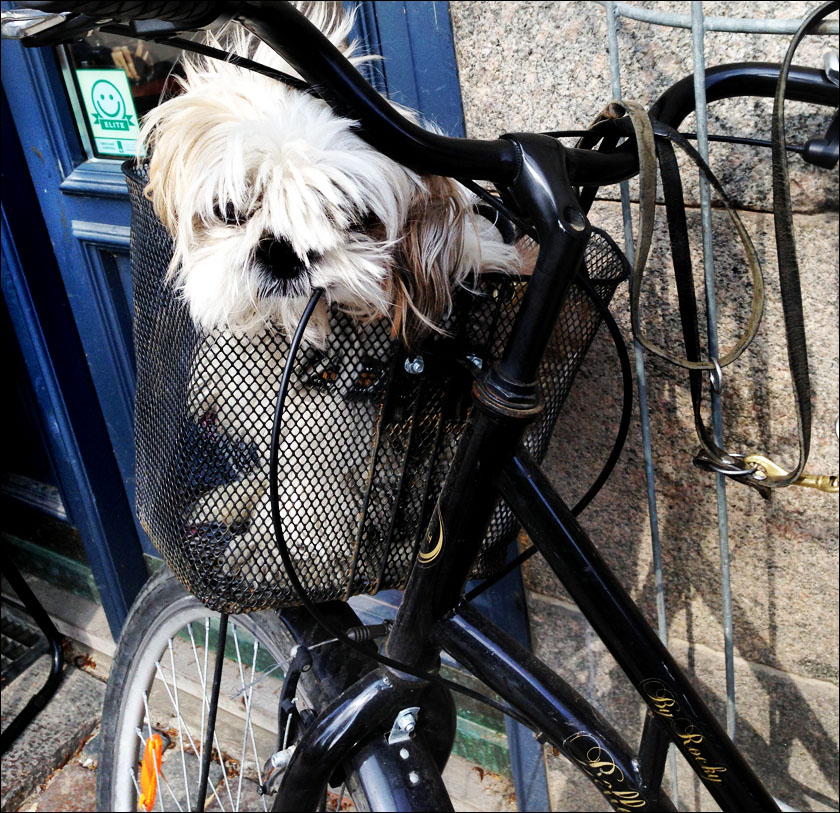 The window decoration below made me laugh! In English it means "Smash Your Bike". How weird is that???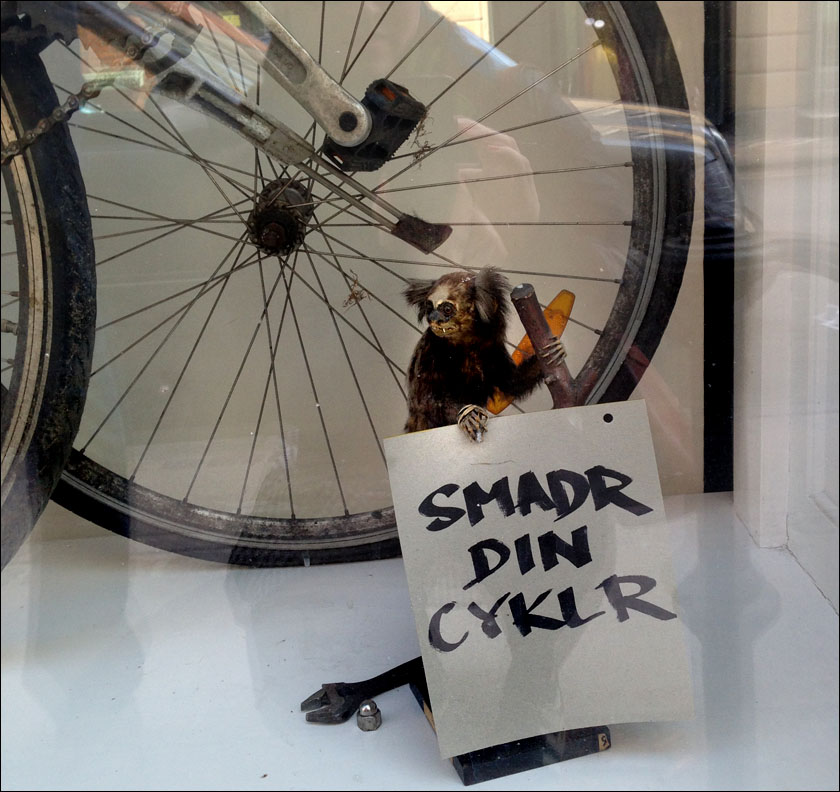 We also came across a tiny flea market. I looove flea markets – and fortunately, so does Mr. Boyfriend (even more than I do!). So naturally we had to check it out. But of course I can't be at a flea market without finding something I want! I bought two things today … The first item is a silly present (which I won't show you) for my best friend who's very busy with her phd at the moment AND whose having a baby later in the summer. Oh, and she just had a birthday! Congrats! (But please don't get your hopes up on the present – it's silly, it was very cheap … and quite frankly a bit dirty …)
I also got a little something for myself of course … isn't it adorable? The print is with tiny cats! What a treasure – and only 30 DKR (5$ / 3£ / 4€).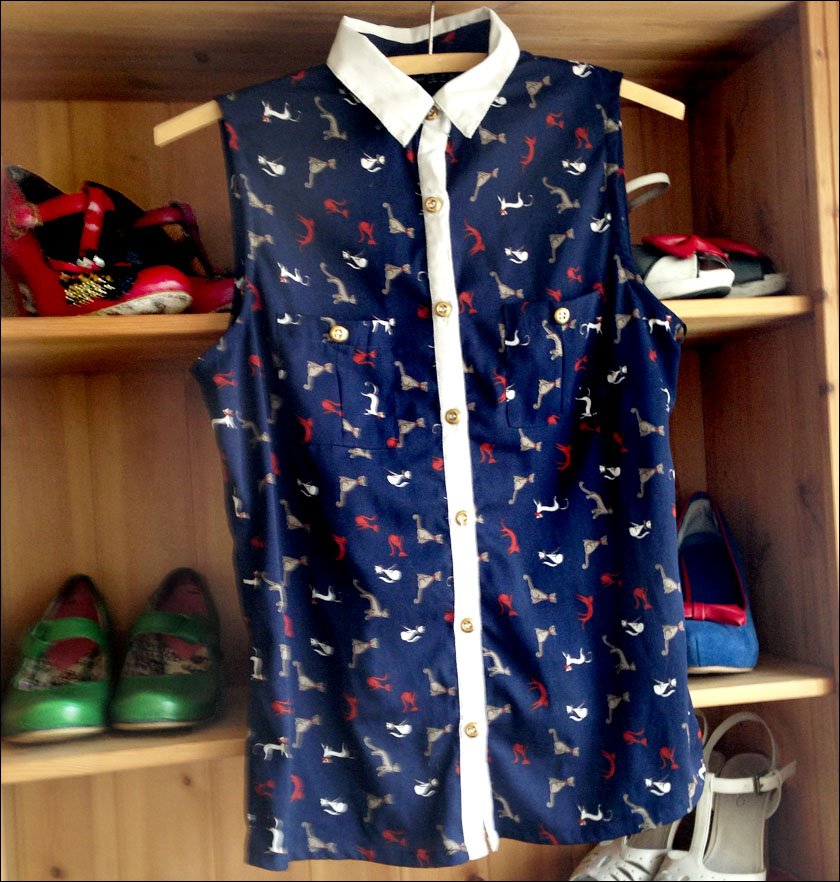 After the trip around my hood, I enjoyed editing these pictures and listening to Harry Potter on audio book. Now I'm drinking some wine while I write this (I hope it doesn't show!) and watch Mr. Boyfriend prepare lasagne.

Mr. Boyfriend snapped the photo above with his new super cool app Perfect B&W.
Have a lovely Saturday out there!