It's a lazy Sunday in my hood. I've finished a paperback AND the Harry Potter series in audio (reviews of both will follow in a week or two) while editing the photos for this post. Now I'm listening to my new discovery, Phyllis Dillon. I've listened to her songs over and over again for the past week. Mr. Boyfriend introduced me to the song Woman's Ghetto (or Woman of the Ghetto, as it's sometimes called) and I loved it immediately. I think all her songs are covers done in reggae style but with a twist of soul. I'm not really a fan of either genre, but the combination is brilliant! Especially with Dillon's powerful voice. Her career was very short and I couldn't find that many tracks on Spotify. But there's a Selected Hits album – go check it out! I think that every single song, except Close to You, is really good. Woman's Ghetto is my favourite, though. But her cover of The Beatles' Something is also quite beautiful.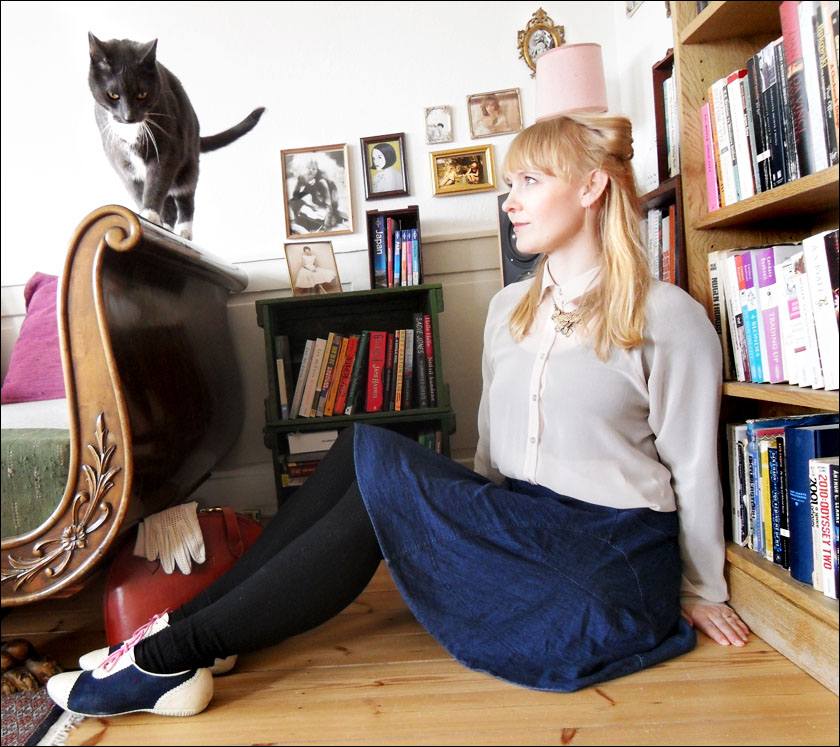 These pictures are from last week where I wore my Kontatto shirt with a skirt I bought somewhere in Tokyo and my Molly Holly (a Lola Ramona sub brand) brogues. The bag is from Marbles Vintage in Amsterdam and the gloves are from Episode here in Copenhagen.
Ii's great having someone to pose with me, and Wilcox the Cat is always eager to step into the frame.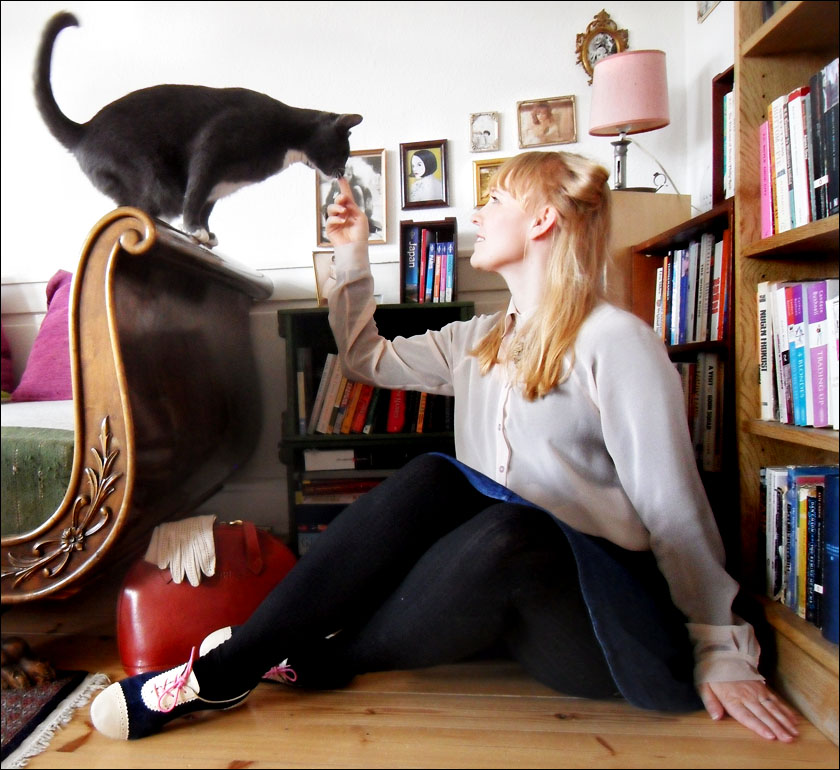 I adore the details at the back of this shirt – so pretty! And I think the light pink colour of the shirt makes the look a bit more romantic and soft, than had it been white.