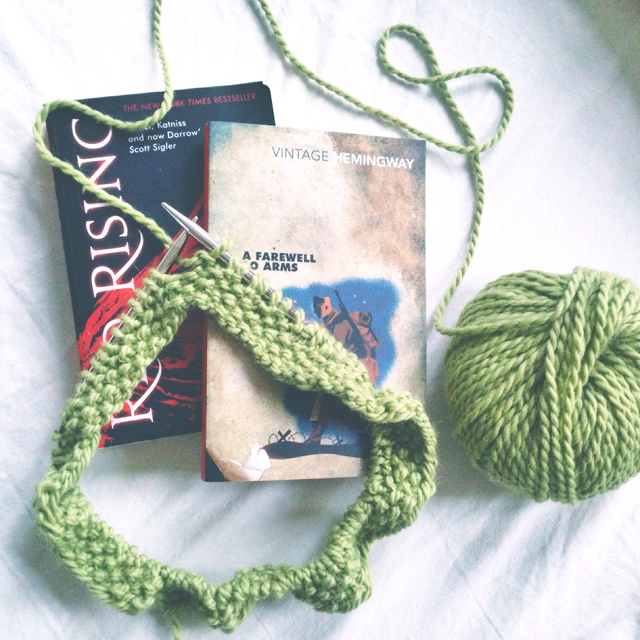 Autumn has arrived and with it some cozy reading & knitting moments. I'm currently reading Red Rising, which I'm really enjoying. It's been a long time since I've read such a fast-paced novel! I've heard it described as a mix between Game of Thrones and Hunger Games. I agree with the latter, but Game of Thrones? No way. At least I don't see it yet.
I'm listening to A Tree Grows in Brooklyn on my own. I do like it, but somehow it's turned into a slow read for me, which is one of the reasons I've switched from the paperback to the audio. I'm also listening to Hemingway's A Farewell to Arms with Mr. Boyfriend. We always have an audio book to listen to together. He draws while listening and I knit.
Speaking of knitting: I've started a new knitting project: a baby blanket with a little hoodie. It's going to be so cute and quite useful once the little princess arrives.
Some reading moments from the last couple of weeks: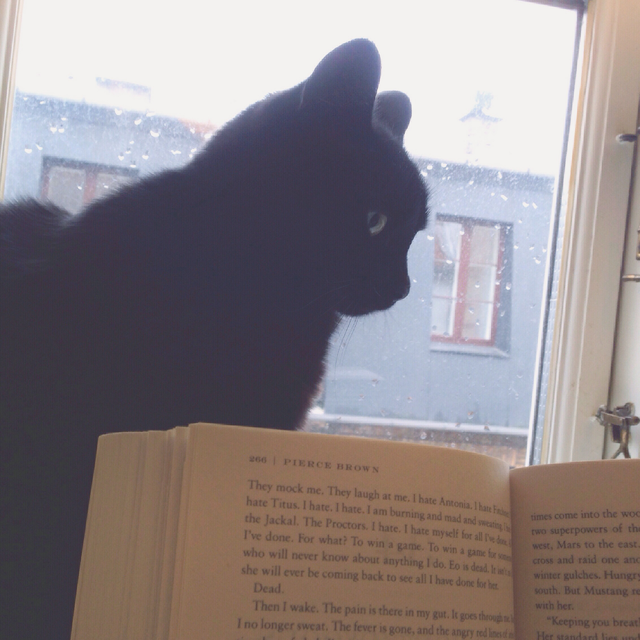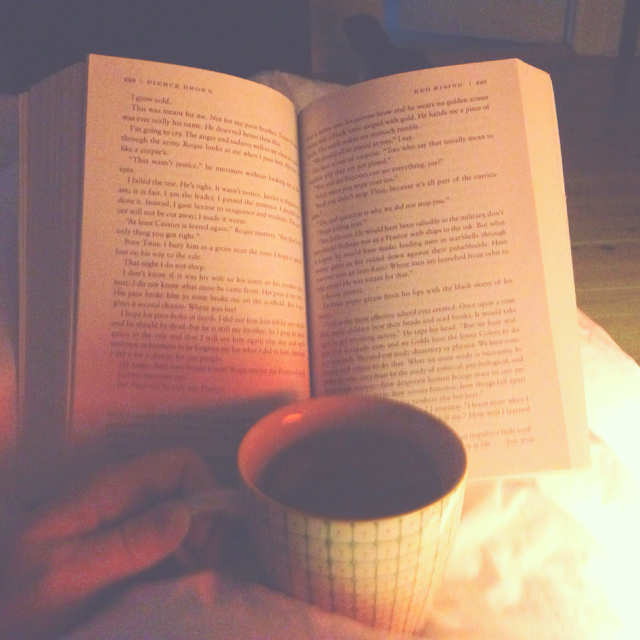 What are you currently reading?