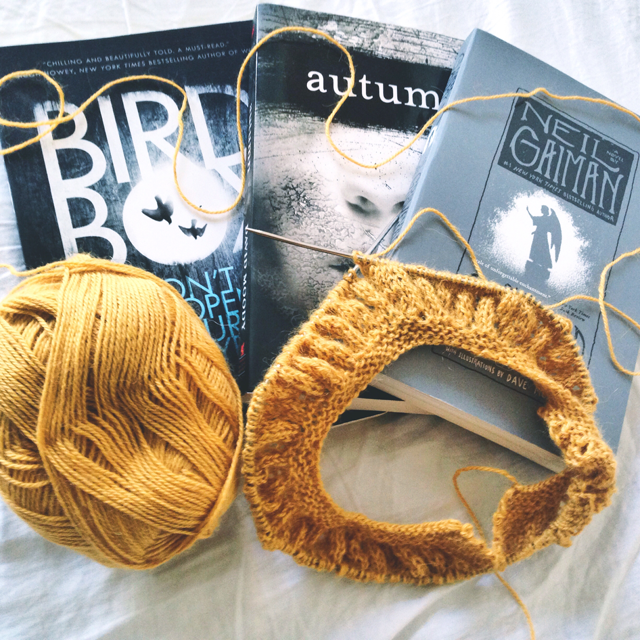 Halloween is upon us. I usually celebrate by having some girls over for food, cocktails and a bit of spookyness. Last year it was so spooky that I got everyone (myself included) very drunk by mixing too strong drinks. That won't be an issue this year, as the situation has slightly changed. So this year, I'll celebrate Halloween by reading some spooky books instead.
Today I started listening to Bird Box on audio and it's already very good! I've almost finished David Moody's zombie-novel Autumn, which is OK, but not what I expected. After that I'll dive into Neil Gaiman's The Graveyard Book, which is a Halloween readalong with the bloggers on Flyv med Mig and Wondrous Bibliophile. If you'd like to join, you can use/check out the hashtag #GraveyardReads.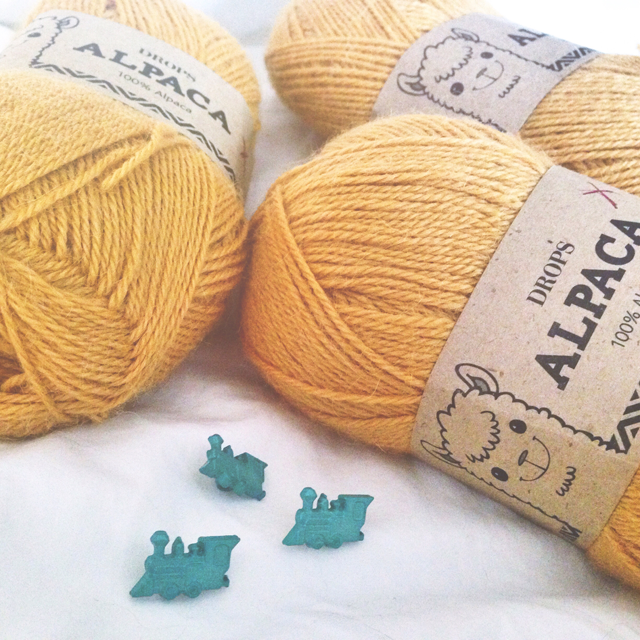 I've also started a new knitting project – and I swear that the pumpkin-color is a total coincidence! Even I am not that cool 😀 It's going to be a cardigan for mini-bookworm. I have no idea what size it's going to be – the pattern says 12 months but I've changed the yarn type, so we'll see. It's going to take forever to finish, so I hope it won't fit a newborn 😀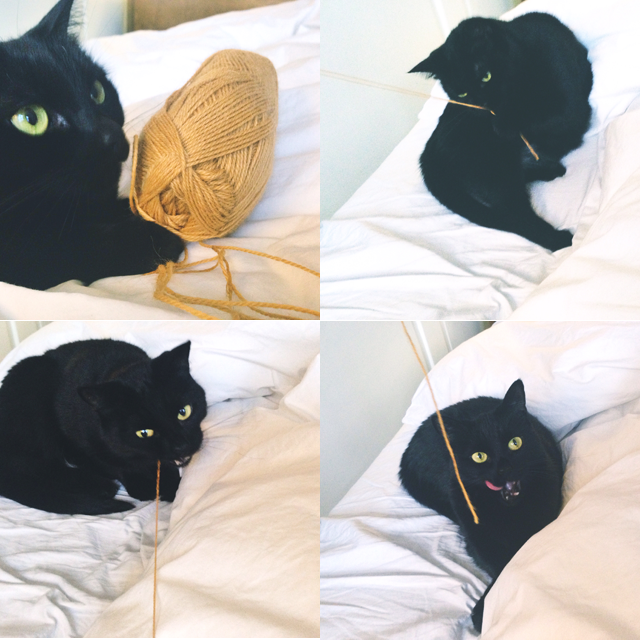 Finally, I would like to thank you all for the great support on my post yesterday – both here, on facebook and Goodreads. You guys rock!