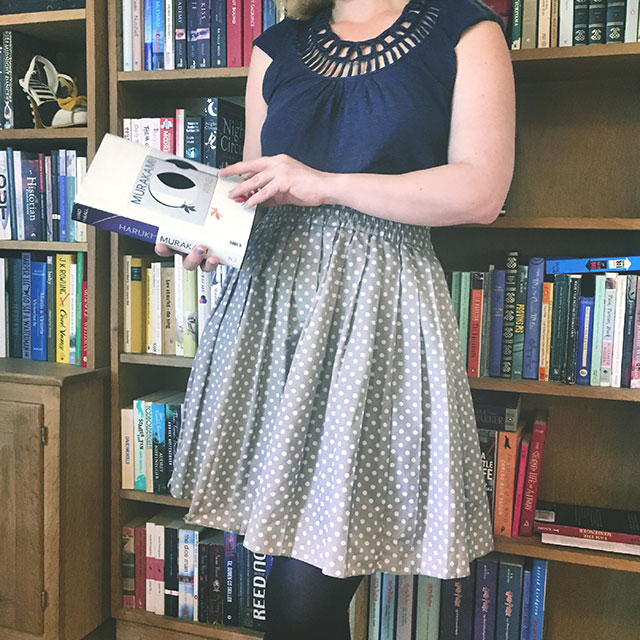 Jeg er simpelthen så glad for at have fået garderoben tilbage på Bookworm's Closet. Også selvom jeg på en dag som i dag viser noget ældgammelt frem. Toppen er fra Topshop og er en af mine gamle favoritter. Allerede tilbage i 2012 anså jeg den for en ældre sag. Nederdelen har ikke nær så mange år på bagen, men har figureret en del her på bloggen – bl.a. på Assistens Kirkegård, i Bangkok og på min fødselsdag i 2015 (et par uger inden jeg blev gravid med Edith). Jeg købte den i Paris i 2013 i en vintagebutik, der hed Episode (den eksisterer vist ikke mere).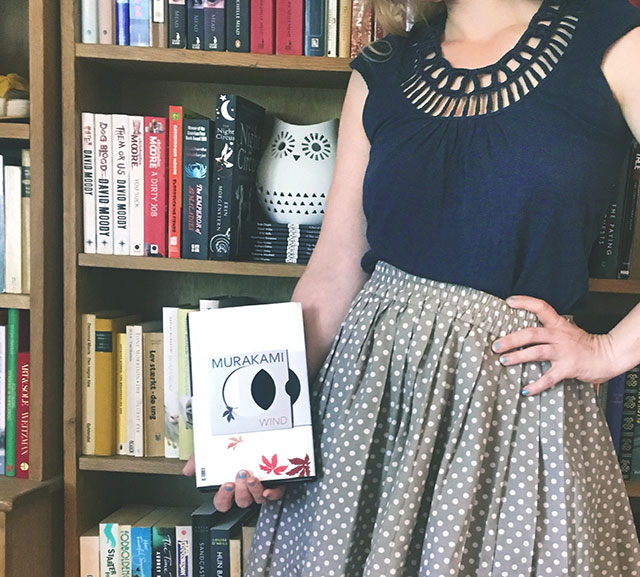 Bogen jeg læser er Wind/Pinball, Murakamis to første romaner som nu er samlet i en udgave. Det er en ret sjov udgave; når man har læst den første roman, skal man vende bogen og læse den anden fra bagsiden og på hovedet. Jeg er ca. 60 sider inde i den første roman og kan ret godt lide den. Dog er den lidt rodet i fortælleformen og kan slet ikke hamle op mod Murakamis større værker. Jeg tænker, at det er en roman for fans – bestemte ikke første gangs Murakami-læsere.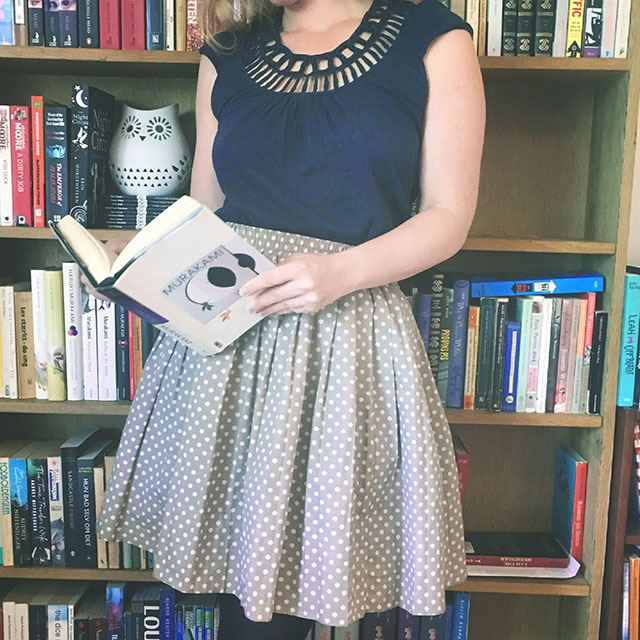 Både jeg og Mr. Boyfriend har fri i dag. Sådan rigtig fri. Edith er på besøg hos sin faster, hvor hun skal sove og det hele. Så vi har været ude og spise smørrebrød og har shoppet lidt i kvarteret (2 skeer og en bluse til mig). Nu stener vi i sofaen: Mr. Boyfriend sover, jeg blogger og drikker iskaffe. Kl. 18 har vi et bord på en japansk restaurant på Vesterbro, og hvis vi har energi til det, skal vi ud og høre noget musik bagefter. Men det kan også være, at vi bare går i brædderne; vi døjer begge med en slem hoste og det ville være rart med lidt energi på kontoen. Men på den anden side er det så sjældent vi får mulighed for at komme ud og høre musik. Hvad det hele ender med, kan I sikkert få mulighed for at se på Instagram i min story.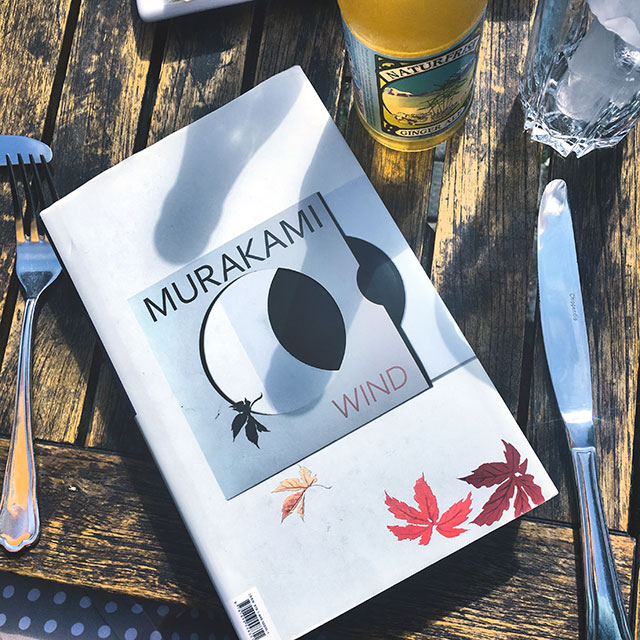 Hav en dejlig weekend!