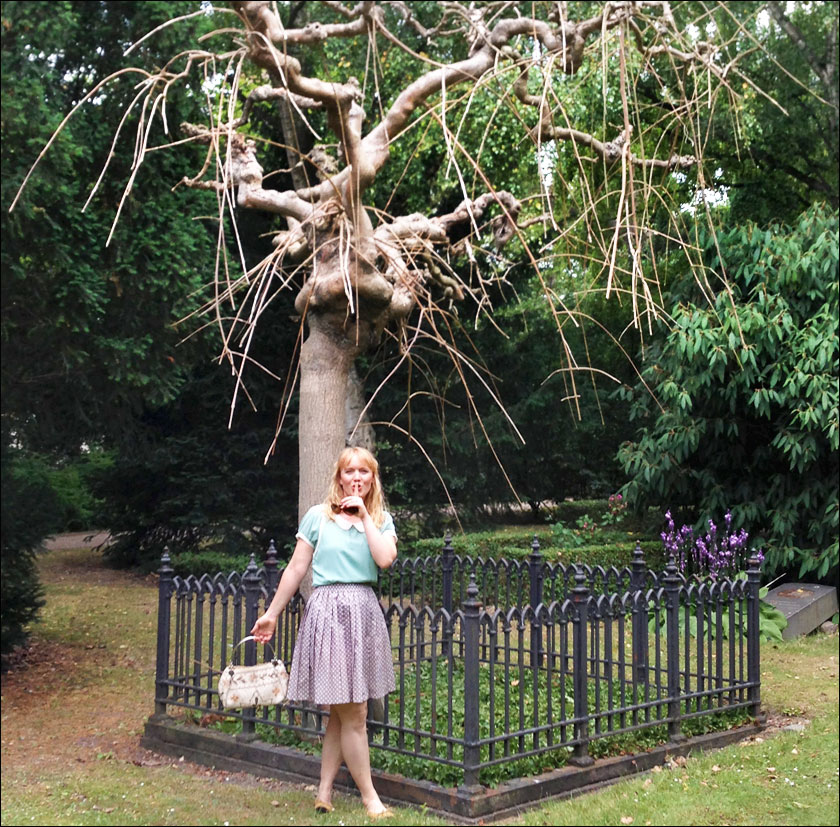 It may be wrong to say so, but I love the churchyards in Copenhagen. There are so many of them (I don't know if there are just as many in other European cities?) that you can use them as peaceful shortcuts going from one part of the city to another. Yesterday Mr. Boyfriend and I walked through Assistens Kirgegården (where Hans Christian Andersen is buried). It was so beautiful to walk through!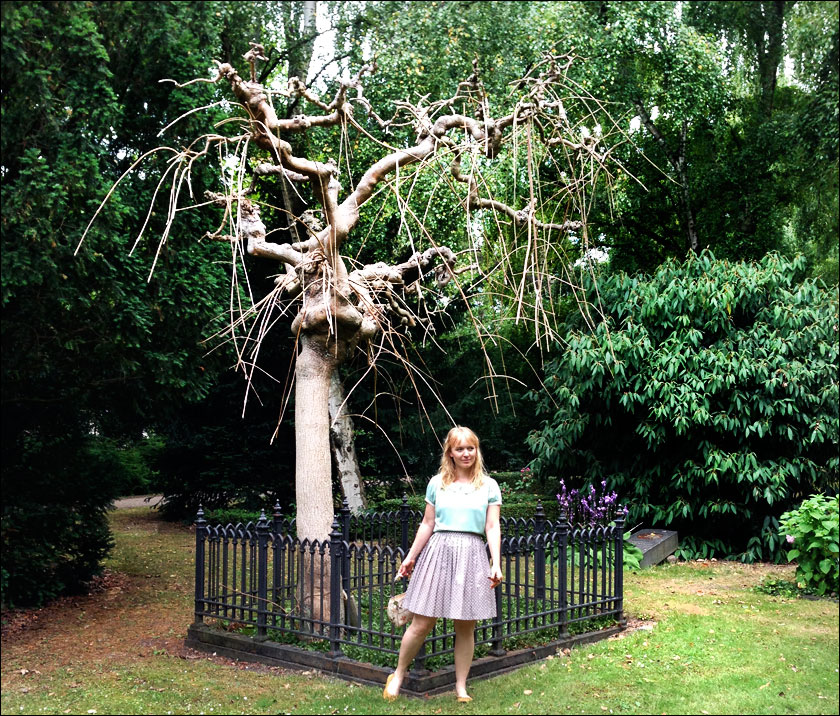 I think the walk through a sanctuary like this one was just what we needed. Mr. Boyfriend woke up cranky – sometimes he gets like that when he has slept for too long. I think it has to do with low blood sugar or something … Me, I just longed for something beautiful and quiet. So we ended up having a great day!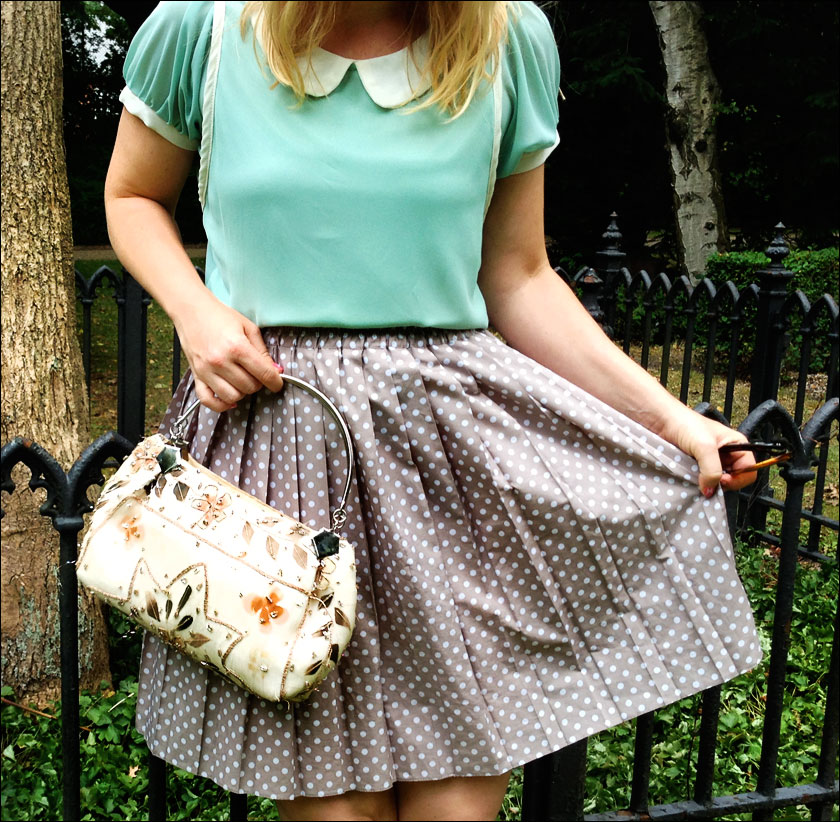 I went for the feminine vintage look with my new top from Baan Suan, a second hand skirt from Episode in Paris and ballerinas from Muji. The bag is an old thing I got in Thailand on a trip with my mother.