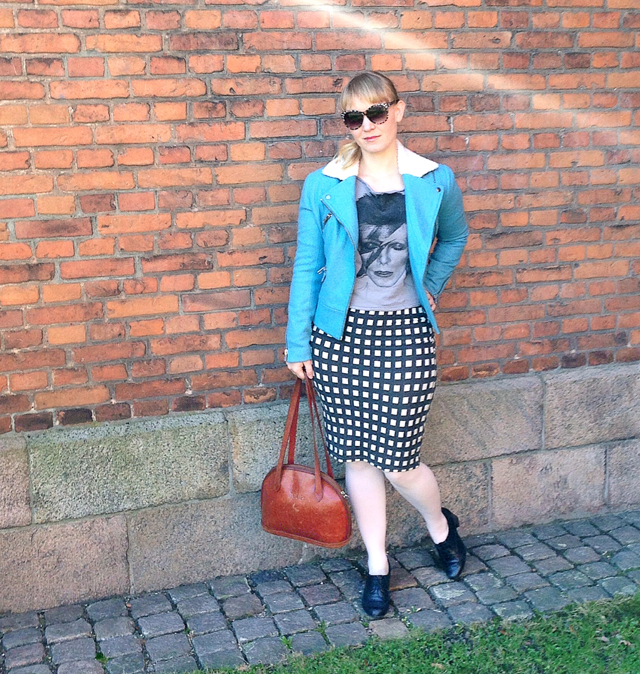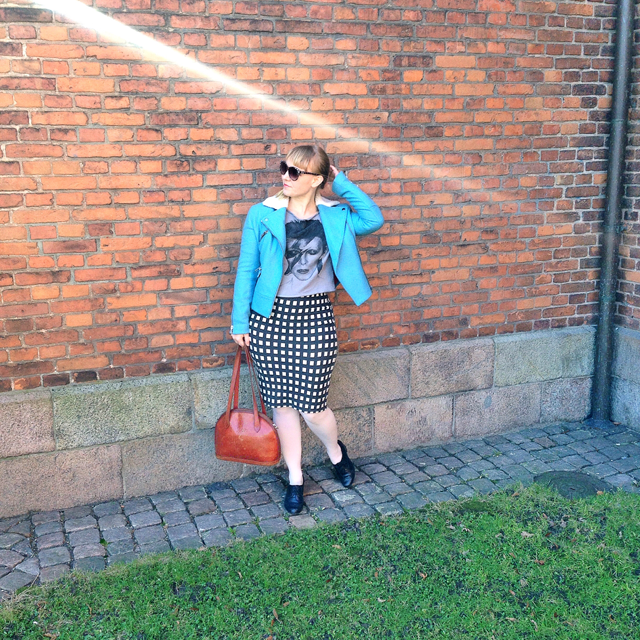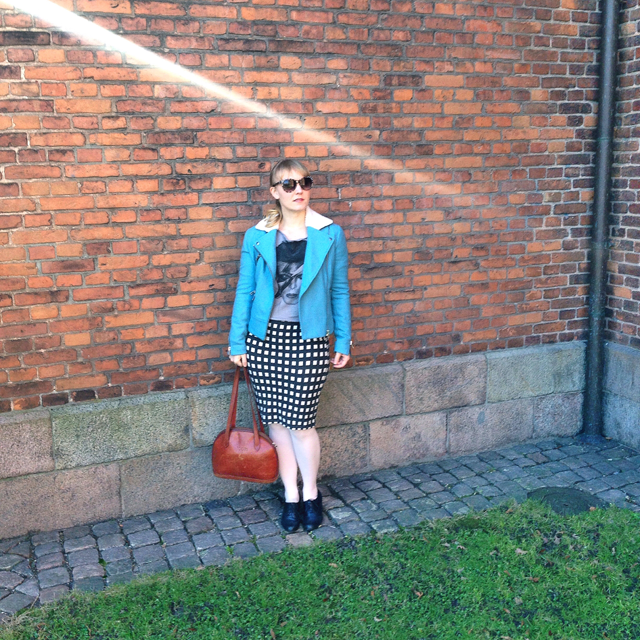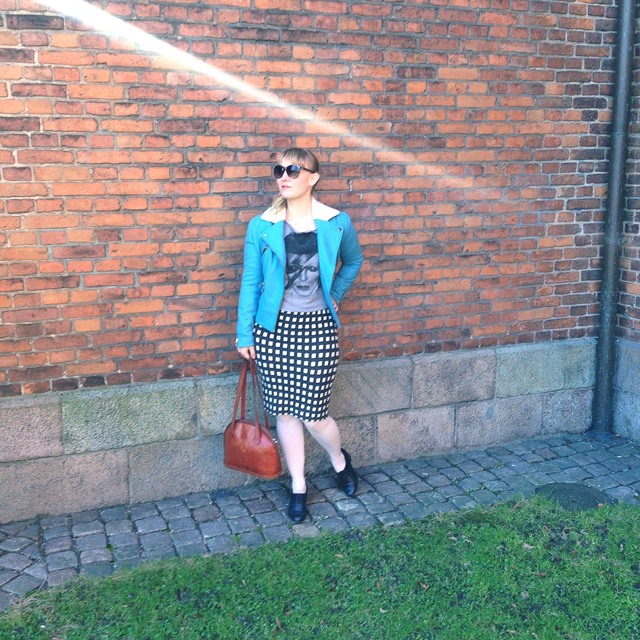 Remember when I wouldn't stop whining about not buying a gorgeous Edith & Ella jacket on sale and couldn't find it anywhere afterwards? Well, earlier this week, a friend tipped me that the jacket was on sale in the Edith and Ella store in Copenhagen. I rushed out to get it, and now it's finally mine! I broke it in today in the beautiful spring weather we're having in Copenhagen. Mr. Boyfriend and I had this season's first weekend walk, and it was just about perfect: the sun was shining, there was a flea market in our hood, and we had some coffee by the lakes. Here's what I'm wearing today:
Jacket: Edith & Ella
Blouse: From The Laden Show Room (Brick Lane, London)
Skirt: Top Shop
Shoes: Dune
Bag: Second hand Joop! (Marbles Vintage, Amsterdam)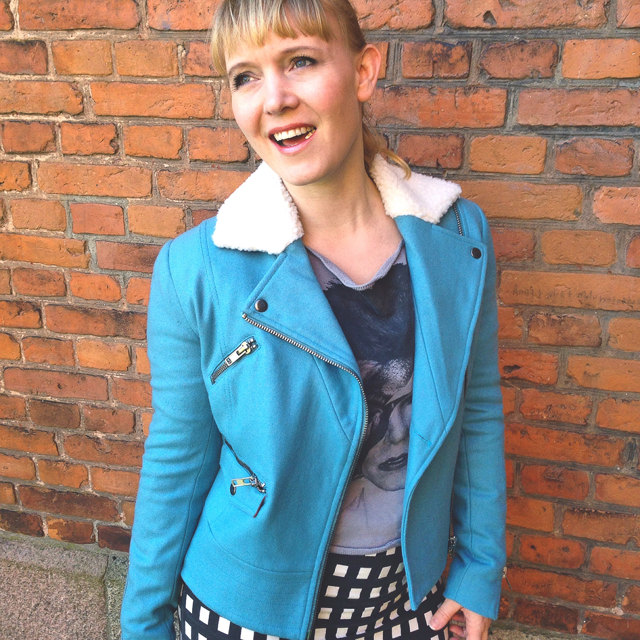 Now I'm looking forward to a lazy Sunday with reading, blogging, knitting, and perhaps a bit of Netflix – I'm addicted to House of Cards!
What are you doing this lovely Sunday?