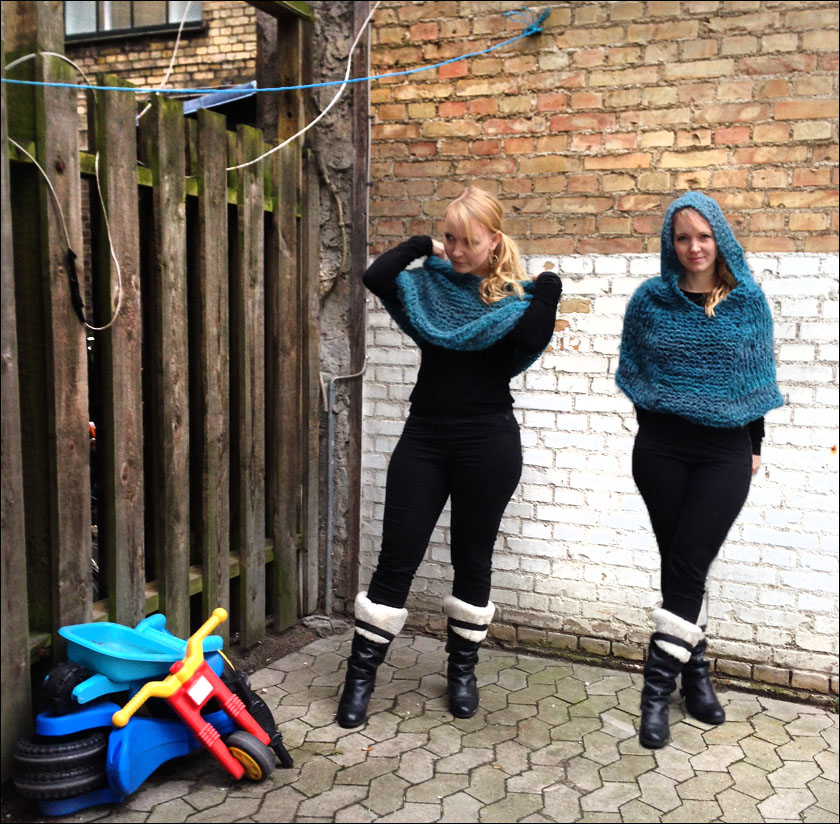 Finished a knitting project last night – do I know how to rock a Saturday night or what? Actually, knitting while listening to audio books is one of my favorite winter activities – it makes me hate January a little less. I've been working on this hooded poncho for the last month or so and I'm very happy with the result. It's warm and cozy – and also a bit cool if I have to say so myself.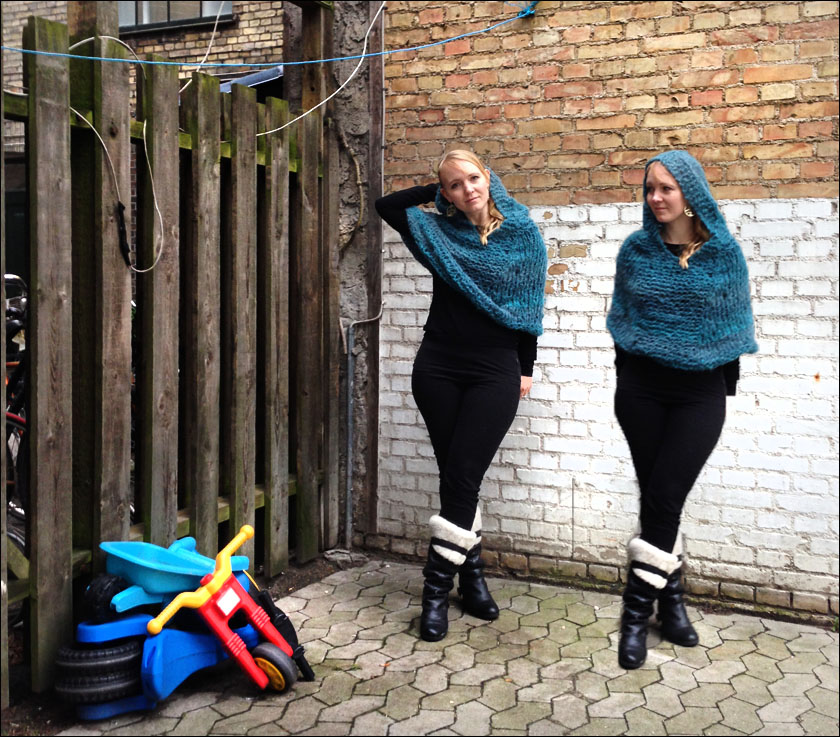 How to style a knitted blue poncho with a hoodie? I toyed around with pencil skirts but couldn't make it work the way I wanted it to. So I decided on simple black leggings and Lola Ramona boots. The title on this post is from Lady Sovereign's super cool song Hoodie:
Fling on an Adidas hoodie
And just boogie woogie with me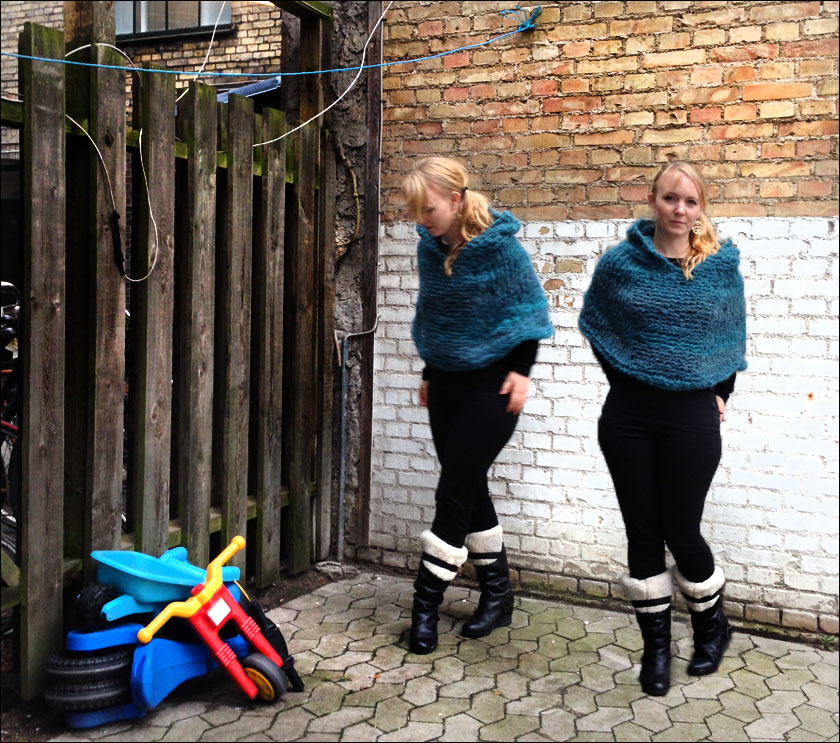 And here's a pic from when the knitted hoodie was still mostly a ball of yarn. If you wanna try knitting this yourself, the pattern is here: Drops Saint Tropez. It's an easy and simple pattern if you're familiar with basic knitting.