As I've said again and again, I love Autumn. The change in the weather, the possibilities for wearing layers, the beautiful colors. The autumn months then slowly turns into charming December. Here I adore the lights, the romance of winter, the lazy days with family, chocolate and books. Then January brutally enters and slaps you in the face.
I hate January! There's nothing fun going on in January, nothing to soften the blow. In Copenhagen, it's been raining almost non-stop. There's the occasional snow, which immediately turns into grey slush. It's dark, gloomy and wet and it pisses me off. Even Wilcox feels the blues: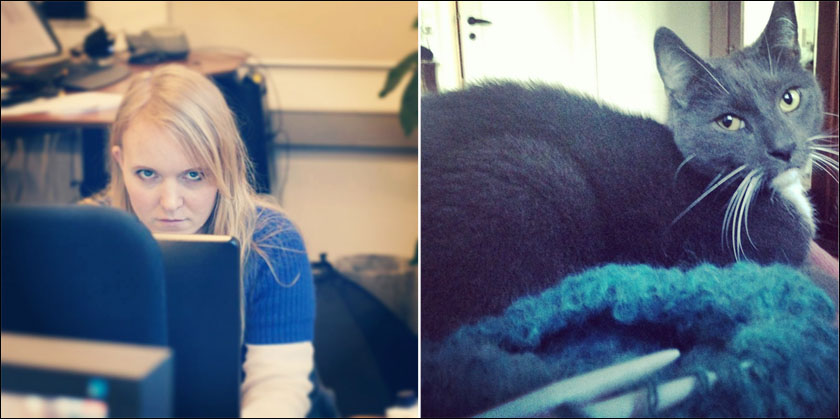 I've tried focusing on what I like about winter: I love the dark nights when you can light candles and curl up with a book and a cat. I tried that. Guess what? The book was crap! So I tried another one. Even more crappy! Now I've got a reading crisis to deal with!
On a more positive note: Look how cute Wilcox was when I was reading the first crappy book. And how beautiful the raindrops looked on my hat when I got home from work yesterday: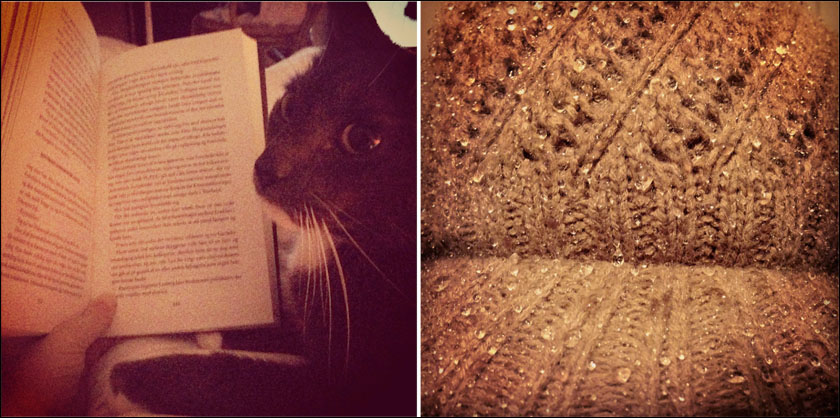 I'd planned going for a walk with Mr. Boyfriend today, but the weather sucked big time, so we decided to stay in. That means no outfit pictures this weekend. It's a shame because I love doing them. I have a lot of fun thinking them through and I love finding places to take the pics. But it's no joy in constant rain. You'll have to make do with a couple of every-day outfits from the last week or so – both are almost 100 % second hand: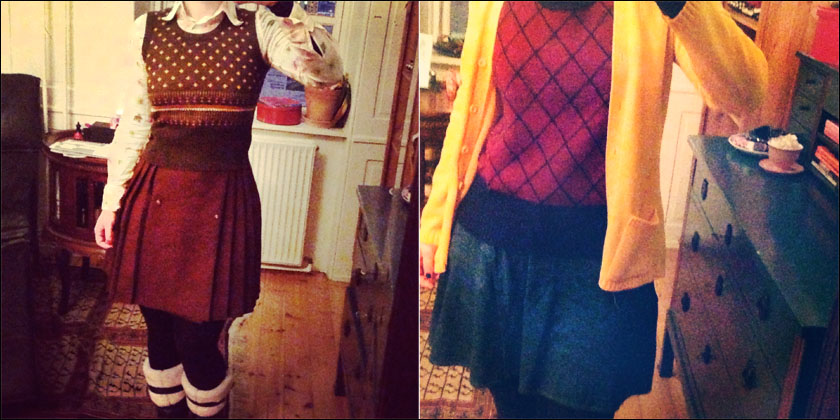 I hope to return soon with a more positive attitude. Have a nice weekend!