It's been a grey day with rain and thunder. Work was so crazy, I felt I couldn't think straight at the end of the day. So how proud was I, when I dragged myself off to the gym after work? And it turned out it was just what I needed! I completely forgot about work and felt so relaxed. When I got home, I put on my pyjamas and crawled into bed with tea, food, chocolate, books and my laptop. With the occasional interruption of my cats demanding affection and while listening to David Bowie's new album The Next Day, I've managed to put together a review of the novel Going Vintage, which I read in Amsterdam. The pictures below were taken on our second day where we sat in the sun drinking coffee and reading books. Enjoy the review!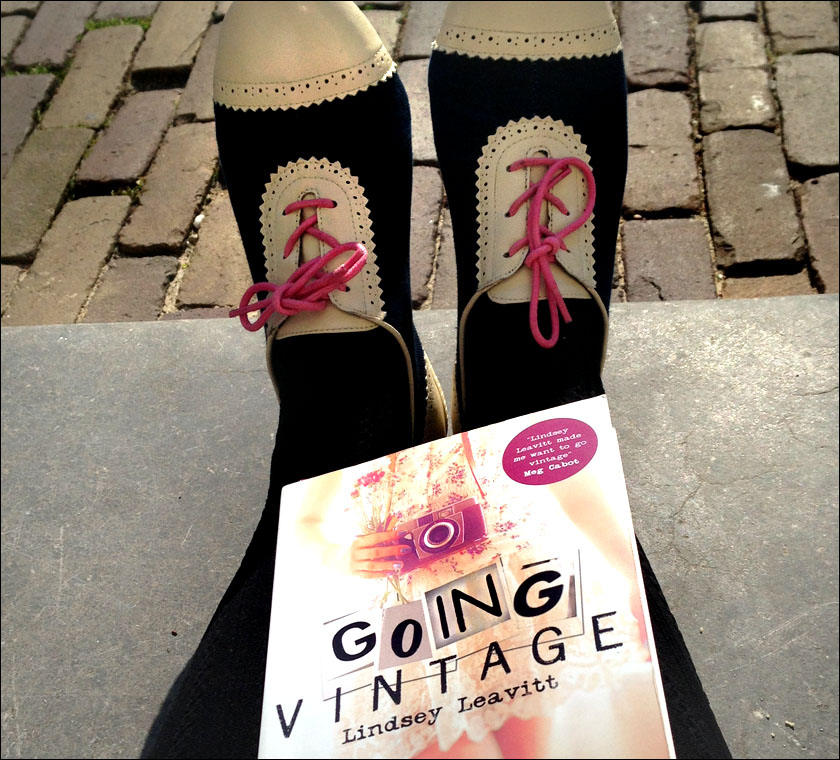 Title: Going Vintage
Author: Lindsay Leavitt
First Published: 2013
My Rating: 3 of 5 stars (average rating on Goodreads: 3.75)
Format: Paperback, 304 pages
First line: Things I say to distract Jeremy so I can take a break from making out:
I read this very first sentence on the flight to Amsterdam. It made me laugh. And the book continued to amuse me throughout. It's about a girl, Mallory, who discovers that her boyfriend is cheating on her – online! He has an online girlfriend. Devastated, she blames not only her cheating boyfriend, but also technology. She then finds an old list written by her grandmother as a teenager, and Mallory starts to long for a time when things were much more simple:
I bet she wore really cute cat-eye glasses
and giggled over milkshakes on Friday nights
with her quarterback boyfriend who never cheated on her with someone named BubbleYum.
So Mallory decides to go vintage. No more smart phones, no more GPS, no more social networks. And a lot of vintage clothing …
I'm a sucker for all things vintage, so naturally I had to pre-order a copy of this one as soon as I heard of it. I was surprised to find that our heroine was only sixteen years old. When I bought it, I thought she would be somewhere in her twenties. But laughter on the very first page made up for it.
It was a cute and fun read, light and entertaining – perfect for a holiday. But it was nothing special, and I would never have read it if it wasn't for the vintage theme.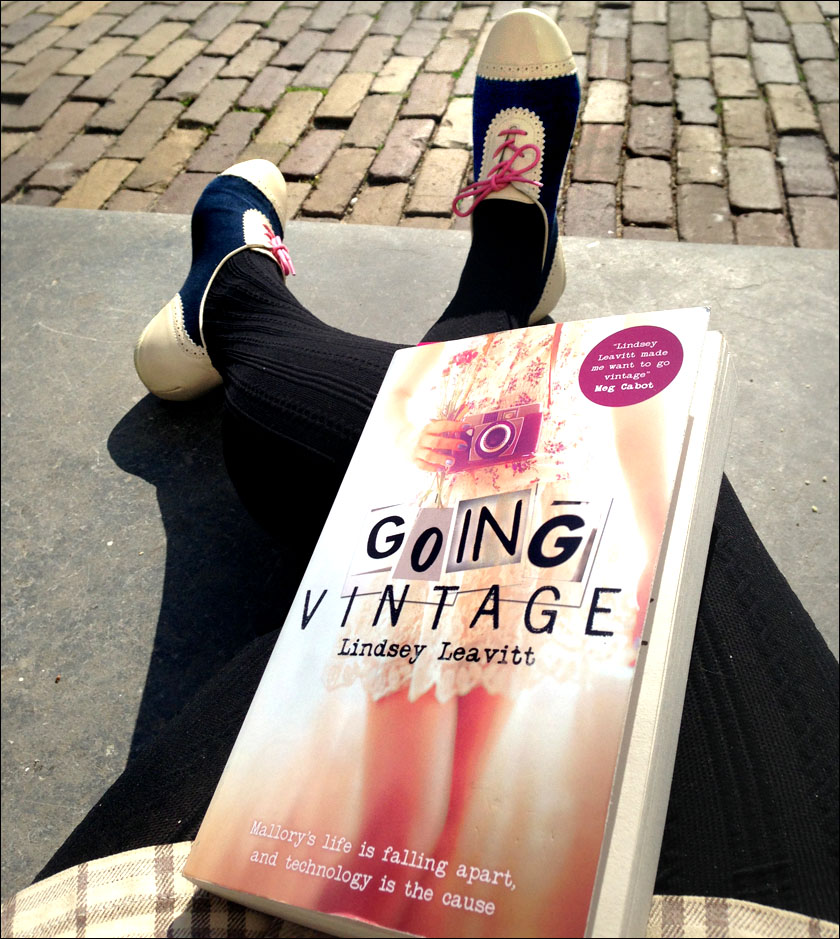 How I would love to have the dress on the cover of the book! And it would go really well with the Molly Holly brogues I'm wearing in the picture …