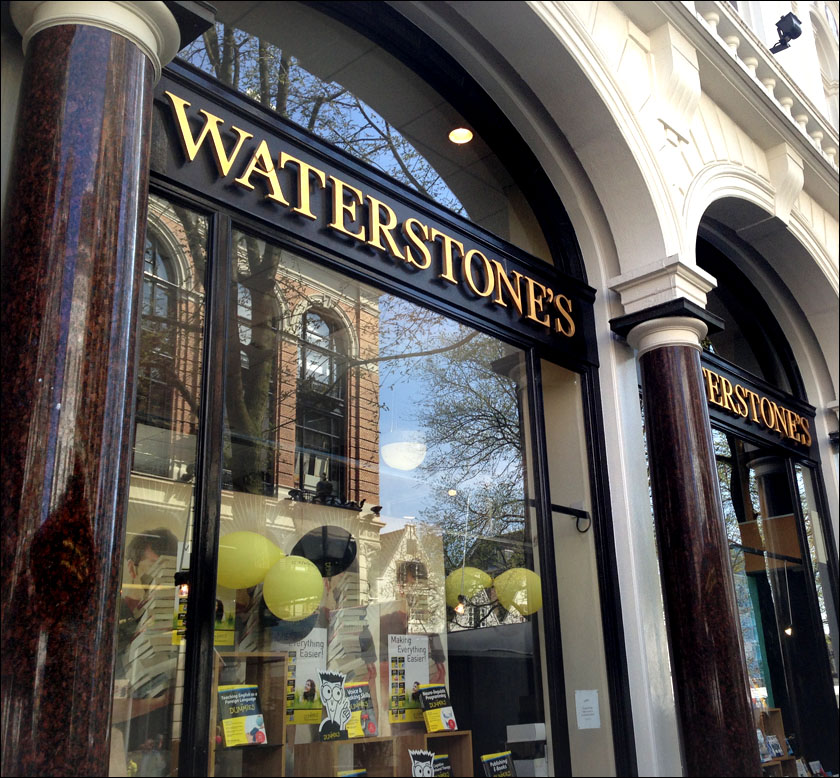 On the second day in Amsterdam, we went commercial. And how lucky was I to find one of my favourite bookstores, Waterstone's, which I thought was only located in England! I love how you can always feel the love of books in this store. There was an entire shelf dedicated to "local interest" where I found Ian McEwan's Amsterdam begging me to take it home! Well, who am I to say no?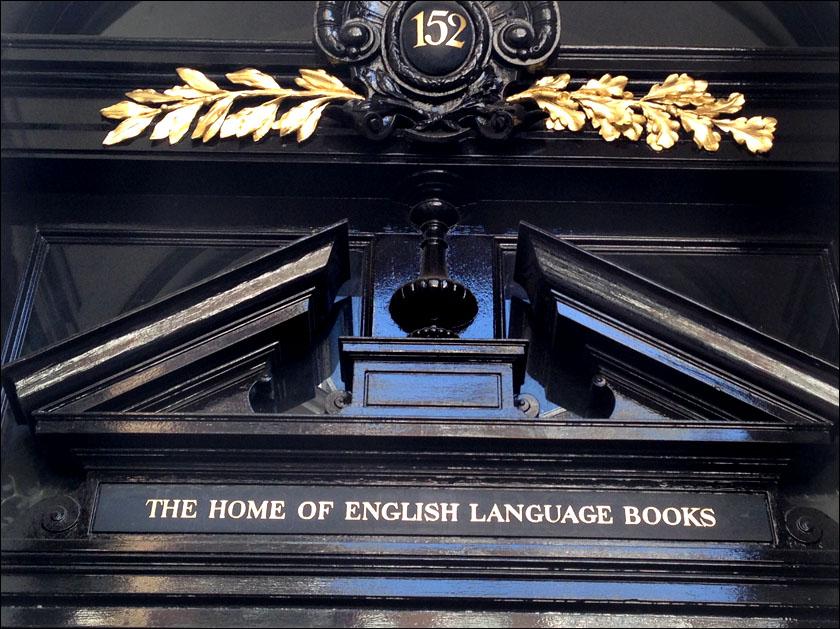 Like the day before, the weather was perfect, and we spent a couple of hours sitting in the sun, drinking coffee, reading books and just enjoying the spring. Absolute bliss! I wore my Molly Holly brogues, which are very comfy and so pretty. I felt a bit happy whenever I looked down at them. That's what a great pair of shoes can do for you!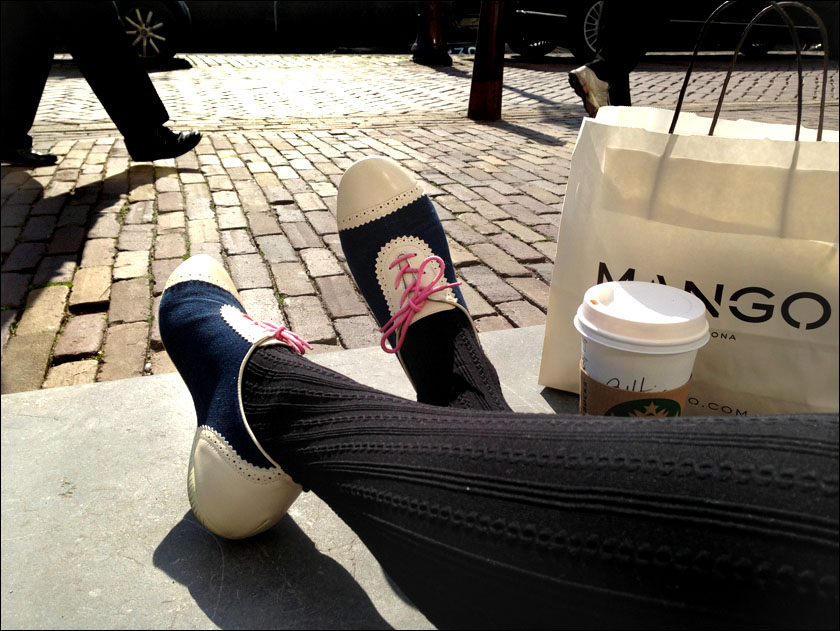 And here's the result of day 2's shopping! To the left, you can see a very colourful dress called Yara from Steps. I couldn't resist the colours! It will be perfect for a summer party. I also tried on a very beautiful dress called Fragile Flower, and I loved the beautiful print but just couldn't come to terms with the cheap looking fabric at the bottom. I wished they'd used some fringes instead or something really cool that did the print justice. Oh, well – their loss! We also went to Mango, where I got the super cool dress in the middle (I'm just now seeing the similarities in the print pattern in the two dresses! I must have been in an exotic state of mind that day!) and the cool white sweater to the right. I think Mango had some very nice white and beige items this time. Very spring … ish.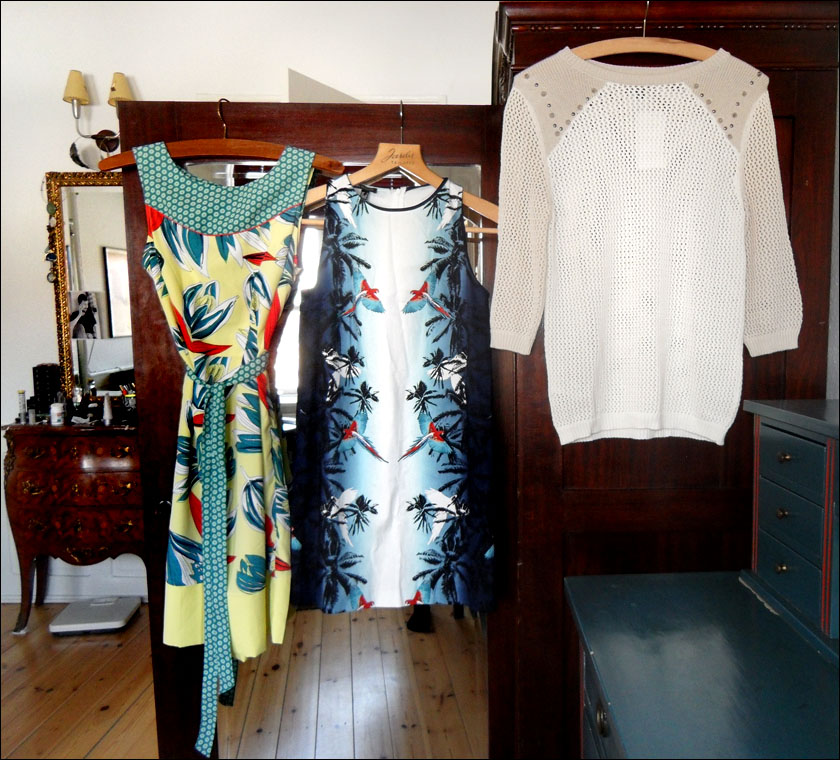 On the third and last day, I really wanted to visit Anne Frank's house, but the line in front was so crazy! It would have taken hours! So I went shopping instead. I felt that I'd only just about scratched the surface of Amsterdam vintage shops, and I was right!
A great trip to Amsterdam. The only thing that annoys me is that I didn't get to see Anne Frank's house. But maybe that's just an excuse for visiting again! I wouldn't mind – I really liked the city's relaxed atmosphere.
And speaking of relaxation, today being a bank holiday, my boyfriend and I went out for coffee and cake, and I wore some of my new items – I'll show you some pictures tomorrow. Have a nice Friday night!