I solemnly swear that I am up to no good.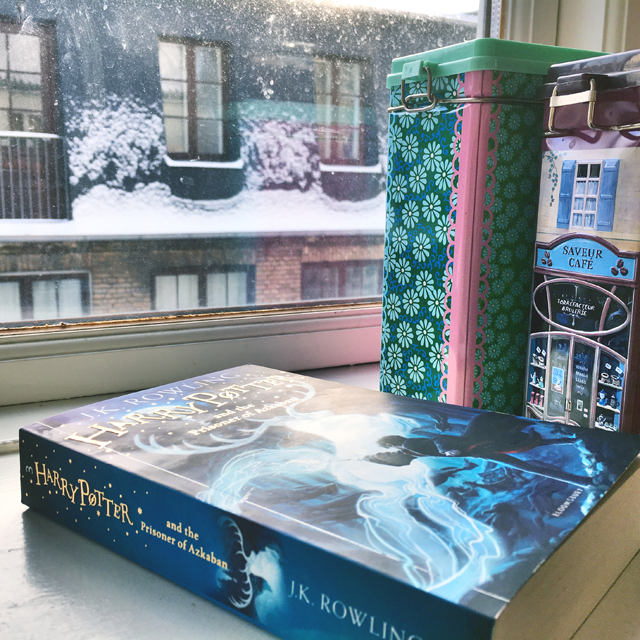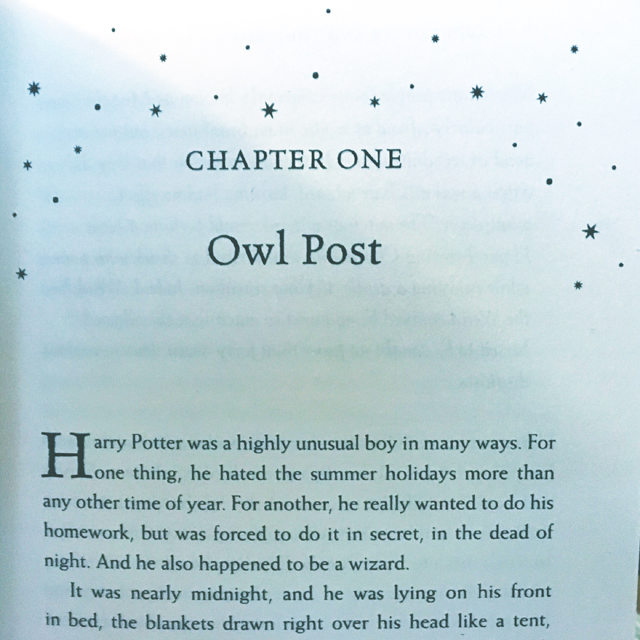 Title: Harry Potter and the Prisoner of Azkaban
Author: J.K. Rowling
First Published: 1999
My Rating: 5 of 5 stars (average rating on Goodreads: 4.49)
The Beginning: Harry Potter was a highly unusual boy in many ways.
I started rereading this one in December when I had a bit of baby blues. With the huge terrifying change in my life, I needed a book that made me feel warm and fuzzy; like coming home and curling up under a blanket. Something magical with a hint of Christmas. In other words, I needed a dose of Harry Potter.
Hogsmeade looked like a Christmas card; the little thatched cottages and shops were all covered in a layer of crisp snow; there were holy wreaths on the doors and strings of enchanted candles hanging in the trees.
Having recently watched the first two movies, my choice naturally fell on the third book: The Prisoner of Azkaban. I liked it for all the reasons listed above. It was safe, familiar, warm and friendly. It held my hand when I was feeling shaky about being a mother, it padded me on the head and told me everything was going to be OK. The magic of books never ceases to amaze me!
I'd forgotten how good the third Harry Potter novel is (even though I reread the entire series only a couple of years ago). I like that Harry is starting to grow up and has a bit of an attitude when it comes to the Dursleys. And I adore Sirius Black! I've always had a bit of a crush on him. All in all it was perfect to revisit Hogwarts, Harry and the gang. It's nice always to have this series to come back to. Thank you Rowling!
Don't let the muggles get you down.