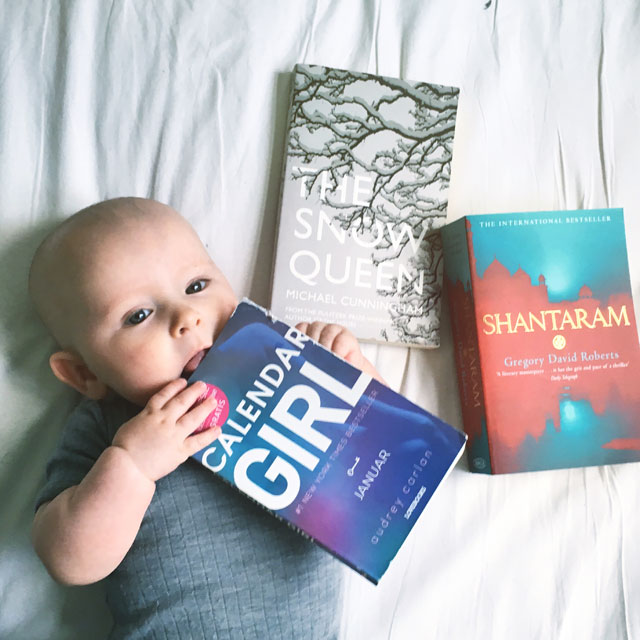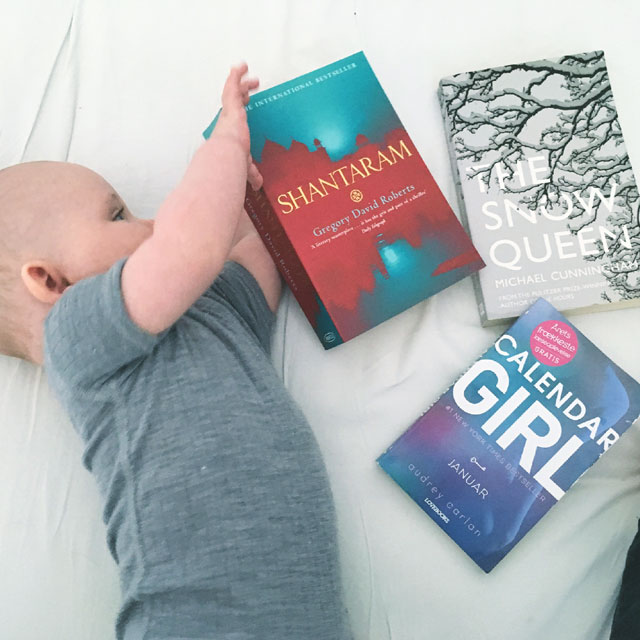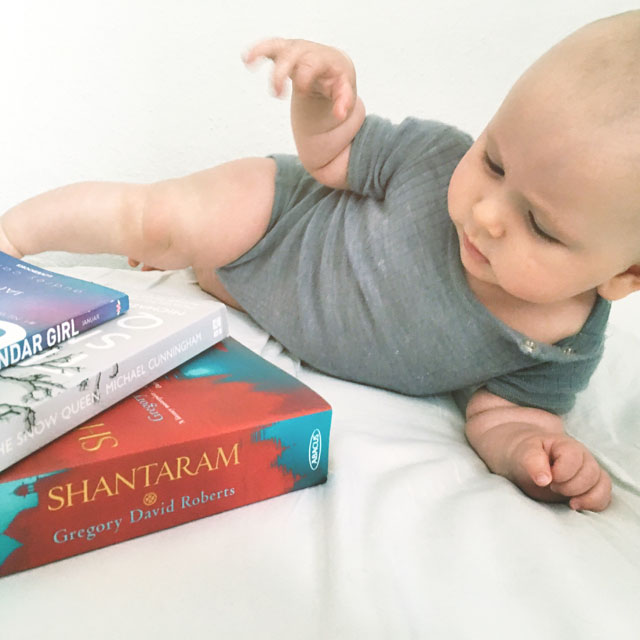 Maj bød på lidt blandede læseoplevelser. Jeg gik i gang med Michael Cunninghams roman The Snow Queen og var tryllebundet fra første side. Samtidig gik jeg i gang med den 43 timer lange Shantaram på lydbog, men faldt ikke rigtig for den. Blev dog stædigt ved, da mange lovpriser den, men den blev aldrig min kop te. Måneden blev sluttet af med en gratis boggave fra nemlig: Calendar Girl. Også den var en ligegyldig oplevelse.
Anyway, her er en kort opridsning af mine bogoplevelser i maj:
I maj læste jeg: 3 bøger: The Snow Queen af Michael Cunningham, Calendar Girl (Januar) og Shantaram.
Bedste læseoplevelse: The Snow Queen – Michael Cunningham skuffer aldrig (hvis man altså ser bort fra By Nightfall. Der skuffede han).
Mest skuffende læseoplevelse: Calendar Girl. Jeg havde ikke regnet med, at den ville være noget særligt, men det kom bag på mig at den var SÅ dårlig.
Længste bog: Shantaram (900 sider / 43 timer)
Nye bøger: Calendar Girl – Januar. Det var som sagt en gratis gave fra nemlig. Man kunne vælge mellem den og en spaghetti-dåse, og jeg tænkte, at det var på tide at se, hvad det er folk fabler om. Det skulle jeg nok have ladet være med. Ville hellere have haft spaghettidåsen.
Nu skal jeg læse: 'Byen Brænder' af Garth Risk Hallberg som Lindhardt og Ringhof var så søde at sende til mig for et par måneder siden. Jeg har læst de første sider og er meget begejstret for den.
Og så skulle jeg hilse og sige, at det nu er blevet markant sværere at tage billeder af Edith sammen med månedens bøger. Hun vælter rundt og hendes største mission er at ødelægge ting 😀 Jeg lader billederne tale for sig selv …
---
English Recap
I read 3 books in May: Shantaram and Calendar girl, which were both disappointing, and The Snow Queen, which was very good. And it's become very difficult to take pictures of Edith with my books – she's all over the place!