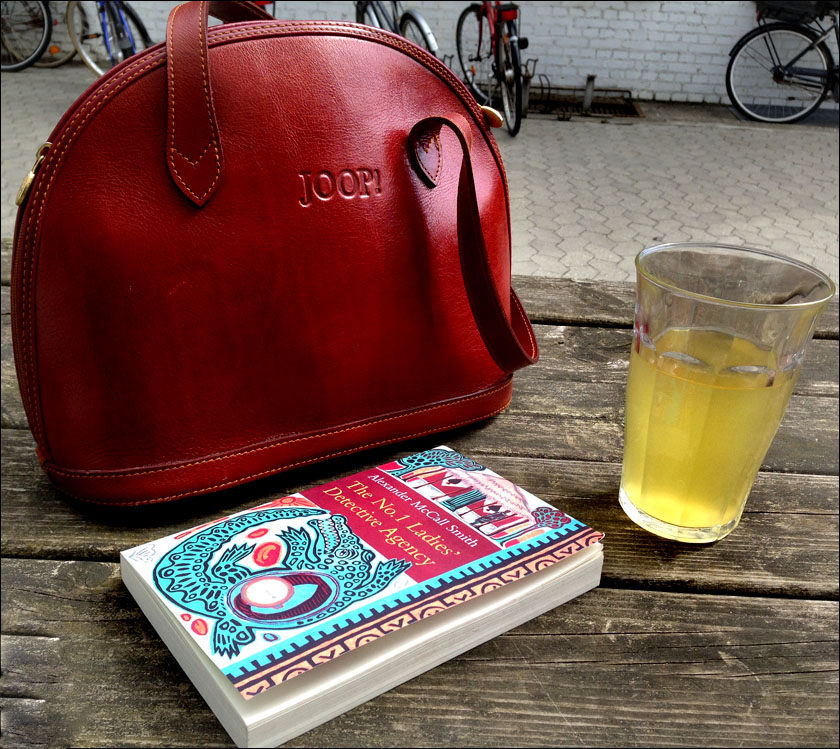 Title: The No.1 Ladies' Detective Agency
Author: Alexander McCall Smith
First Published: 1998
My Rating: 3 of 5 stars (average rating on Goodreads: 3.68)
Format: Paperback, 233 pages
The Beginning: Mma. Ramotswe had a detective agency in Africa, at the foot of Kgale Hill. These were its assets: a tiny white van, two desks, two chairs, a telephone, and an old typewriter.
The book tells the story of Mma. Ramotswe, the no. 1 lady detective in Botswana – a plus-sized lady with a big heart and a strong mind who opens a detective agency. We follow Mma. Ramotswe in her quests to solve her cases through a number of stories, all connected to form a larger picture of Mma. Ramotswe and Botswana.
I liked the stories and the characters, and the book was well-crafted and original. But to be honest, this genre is not really for me. I don't care that much for detective stories and I prefer books with a strong plot over books that consist of shorter stories. That being said, this one was really good within its genre. It entertains and touches your heart. It's cute. Perhaps too cute … I can't decide. Decide for yourself from the quote below:

I told him to go in peace
and he said that I should stay in peace.
So we left one another and I never saw my friend again,
although he is always there, in my heart.
You get a pretty good idea of the atmosphere in the book from this quote. It's a life-affirming quote, it's very sweet, but just way too much … It's an attitude that I like in life, but I don't want it in my literature. So this will probably be the end of the line for me and the lady detective. It's just not my thing.
Oh, and the bag in the picture is my second hand Joop! from the lovely Marbles Vintage in Amsterdam. It seems lately I can't write anything without mentioning that shop 🙂