Mondays should always be sunny bank holidays. After some breakfast, Mr. Boyfriend and I went for a walk in the hood and came by this fun playground. My inner child couldn't resist having a go …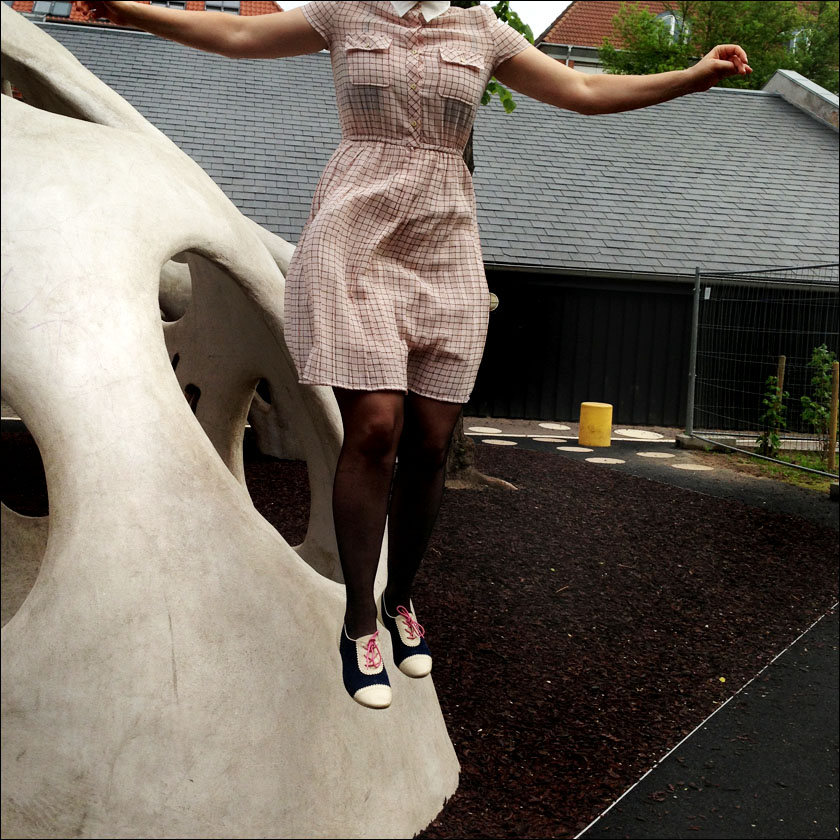 I sported one of the dresses I bought at Marbles Vintage in Amsterdam and the shoes are my beloved Molly Holly (Lola Ramona) brogues. The title of this post is of course a reference to Air's Playground Love from the Virgin Suicides soundtrack.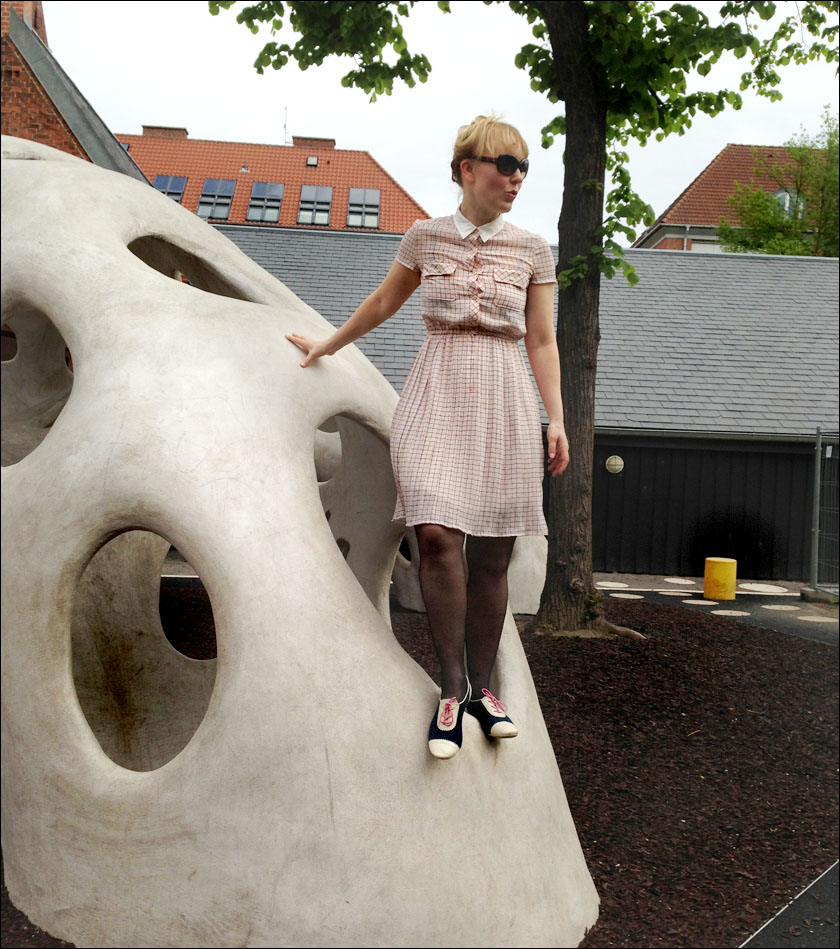 Slightly less elegant …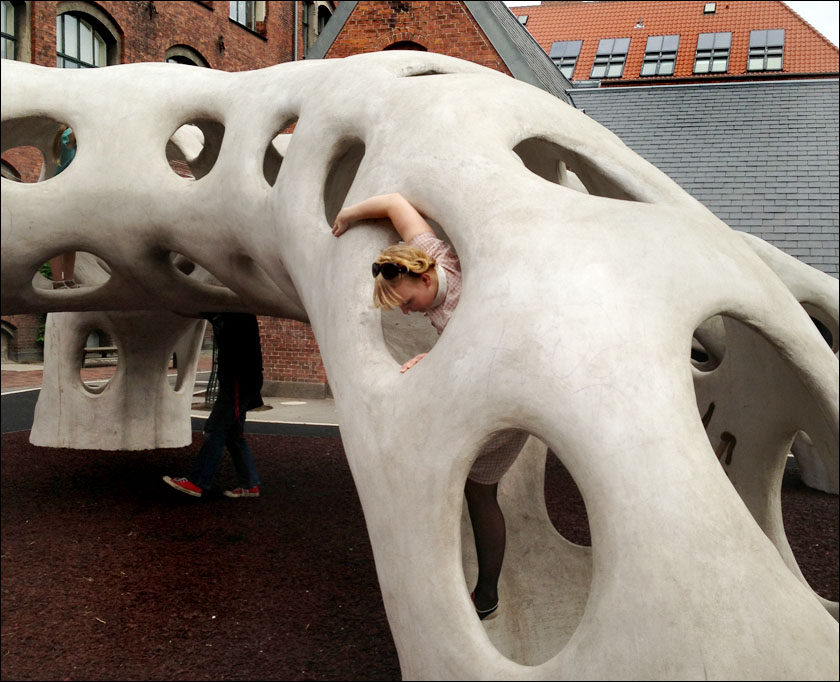 That moment when you remember your fear of heights: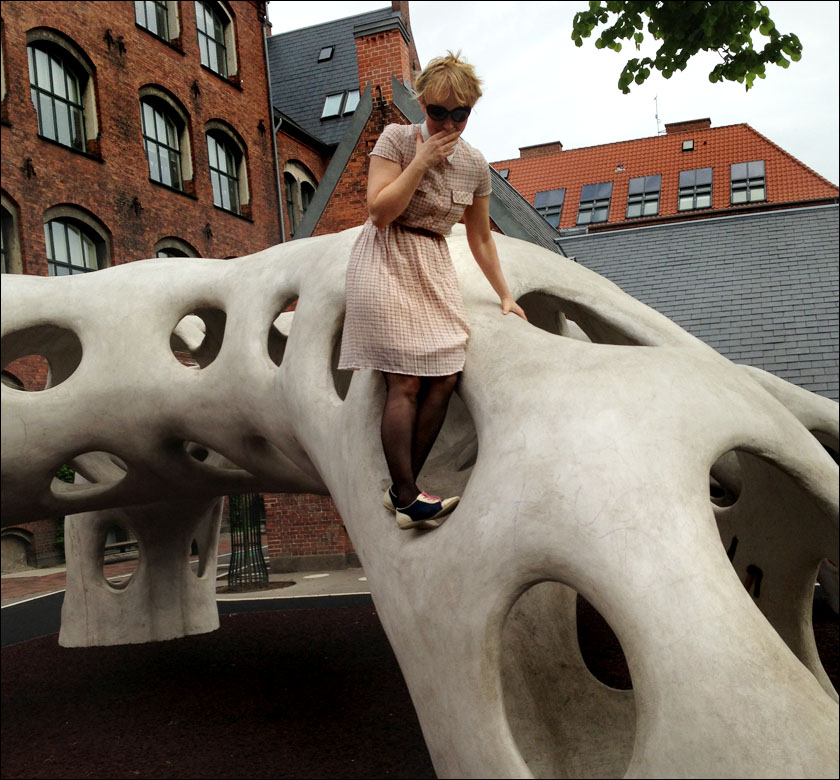 Some details of the outfit – I love how the dress almost matches the shoelaces!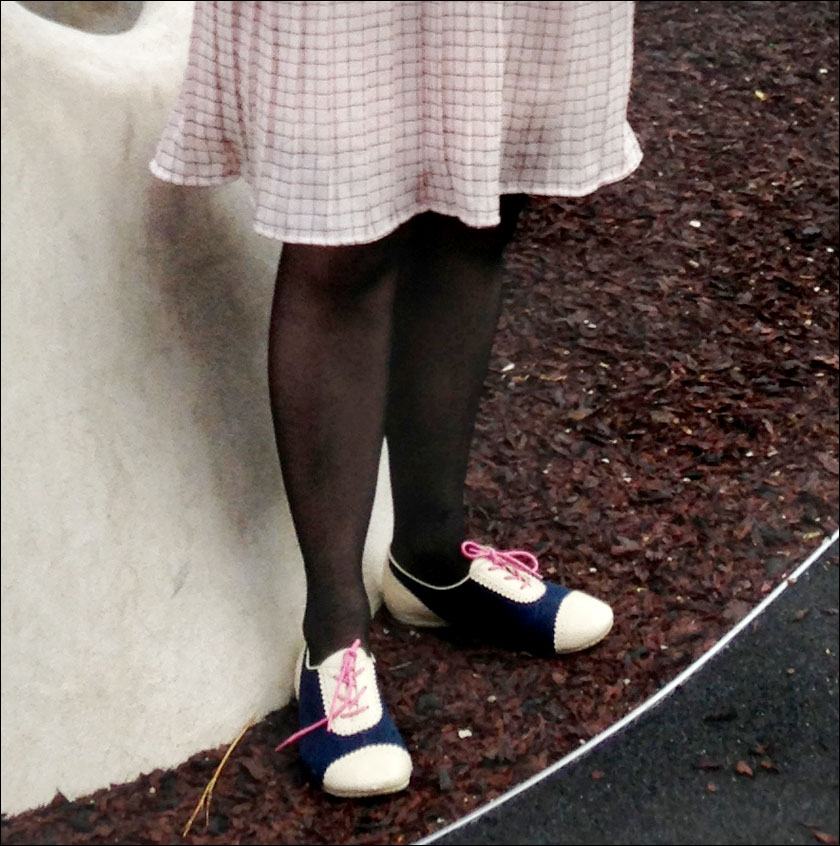 It's not a real holiday without a bit of reading. As I mentioned yesterday, I've been having a bit of a book crisis lately, but I think Isherwood finally snapped me out of it!