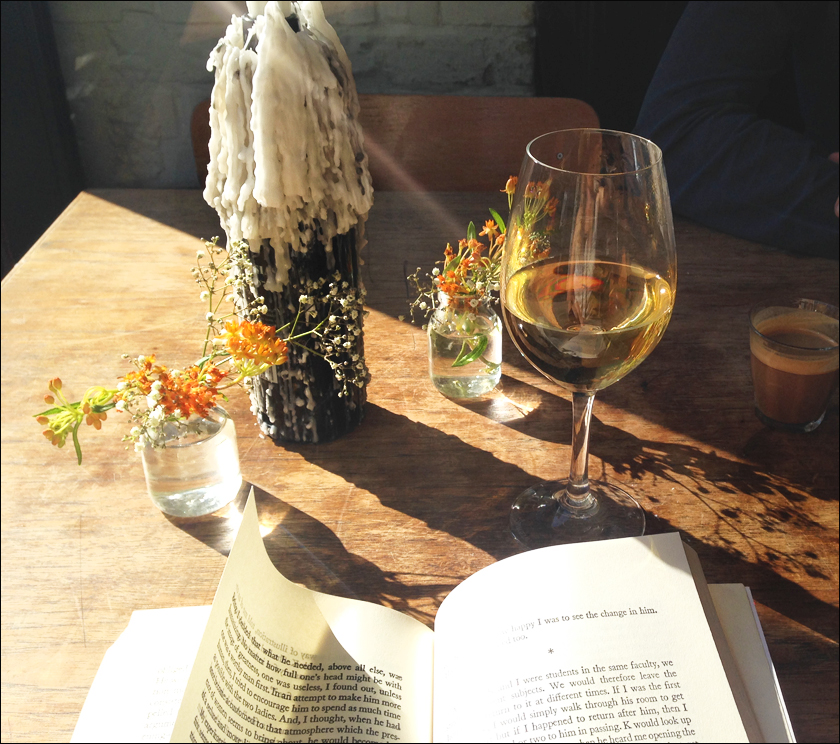 Remember how I've been searching and searching for the perfect place (besides my couch) to read? You know, that place where it's nice and quiet, where you feel at home, where you can relax with a book and a nice cup of coffee? Well, I found it! Turns out the perfect reading spot was literally just around the corner. I've even been there before, I'd just forgotten all about it. It's peaceful, as it's never crowded and the music is relaxing. The coffee is good and so far the food has been really nice as well. And it's just so damned cozy. I love the way they've decorated the place. And the best part: it's on Mr. Boyfriend's way home from work, and when he sees that I'm there, he drops in for a cup of coffee – or a glass of wine if it's a Friday.
It's also kind of a weird place. Sometimes it's closed for no reason I can fathom. And sometimes, the staff disappears and there's no service for up to 30 minutes. But I've decided that it's part of the charm.
Oh, and it's called Underwood Ink, in case you hadn't guessed.