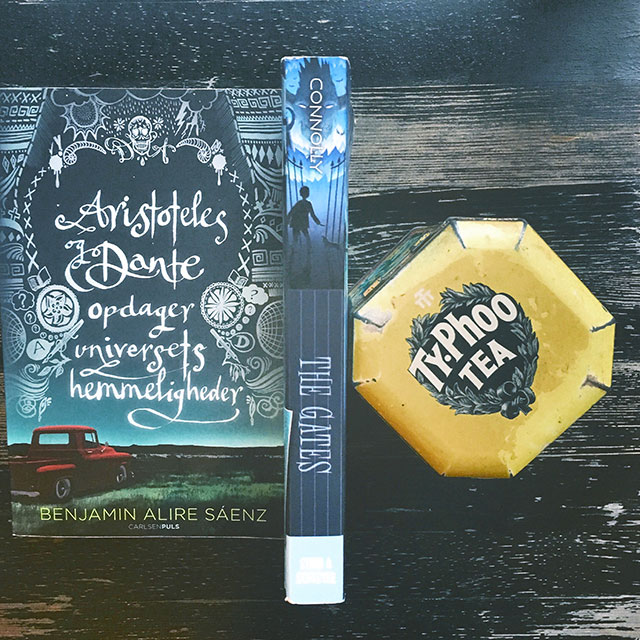 På det sidste har jeg:
Vidst nok fundet en løsning på udflytterbørnehave-problemet som jeg skrev om sidst. Edith pædagoger har været lyttende, forstående og løsningsorienterede. Og sammen har vi fundet frem til noget, der lader til at virke. Og nu bliver jeg mødt af en glad Edith ved bussen.
Kommet i julestemning og har lyst til at drysse kanel over alt
Givet mig selv lov til bare at kigge ud i luften
Og så har jeg læst 3 bøger: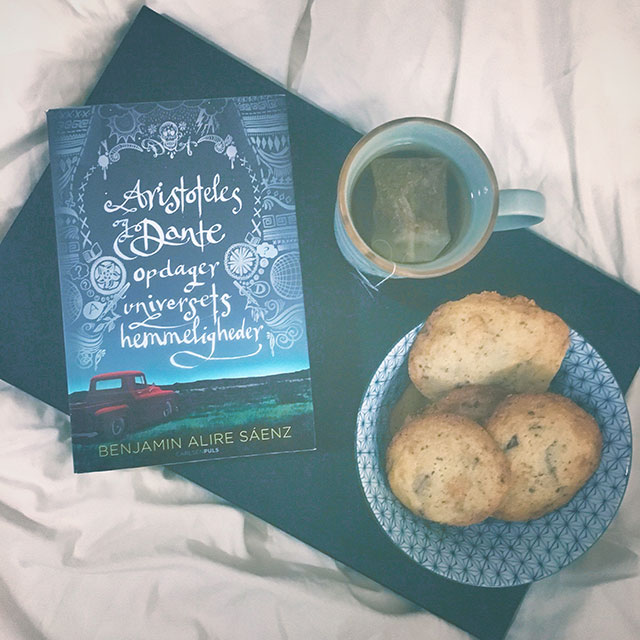 Aristoteles og Dante opdager Universets Hemmeligheder af Benjamin Alire Sáenz
To drenge mødes og bliver venner.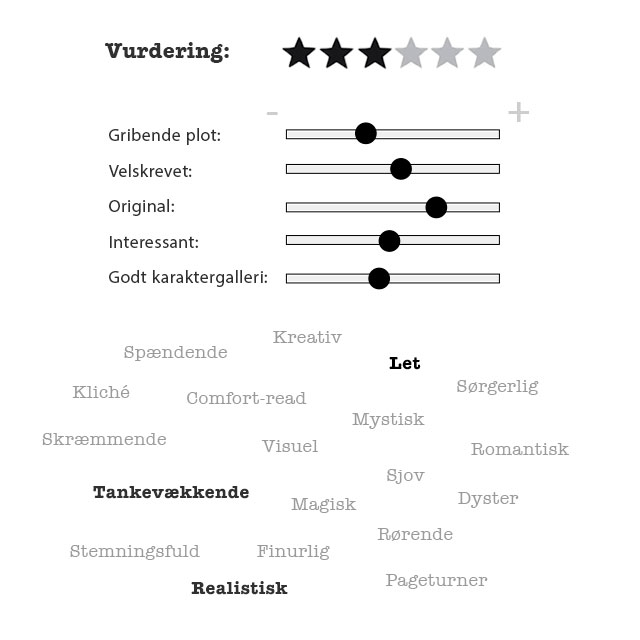 Sådan har jeg fået bogen: Anmeldereksemplar fra forlaget.
Plot: Teenage-drengene Aristoteles og Dante er udvikler et helt specielt venskab. Historien er fortalt fra Aristoteles' synsvinkel og vi følger hvordan venskabet får ham til at kigge indad og opdage sider af sig selv, han ikke vidste fandtes.
Det kunne jeg lide: Jeg kunne godt lide at følge de unge mænds venskab og deres tanker. Jeg kunne godt lide Dante som ude-af-skabet homoseksuel og Aristoteles' udvikling. Og så var jeg helt vild med slutningen.
Det var jeg knap så vild med: Jeg savnede et plot og kedede mig desværre langt hen ad vejen. Og så gik der lidt for meget sødsuppe i den for min smag. Og jeg fattede ikke humoren. Det er en af den slags bøger, hvor hovedpersonerne griner ad noget, der går fuldstændigt hen over hovedet på mig.
Yndlings citat:
Sommersolen var ikke beregnet til drenge som mig. Drenge som mig tilhørte regnen.
---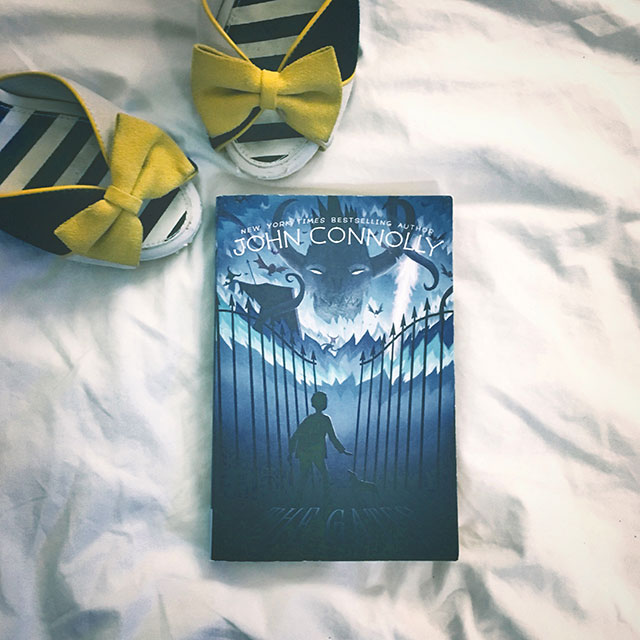 The Gates af John Connolly
En sjov og finurlig fantasy – perfekt til dig, der elsker 'Stranger Things' og Neil Gaiman.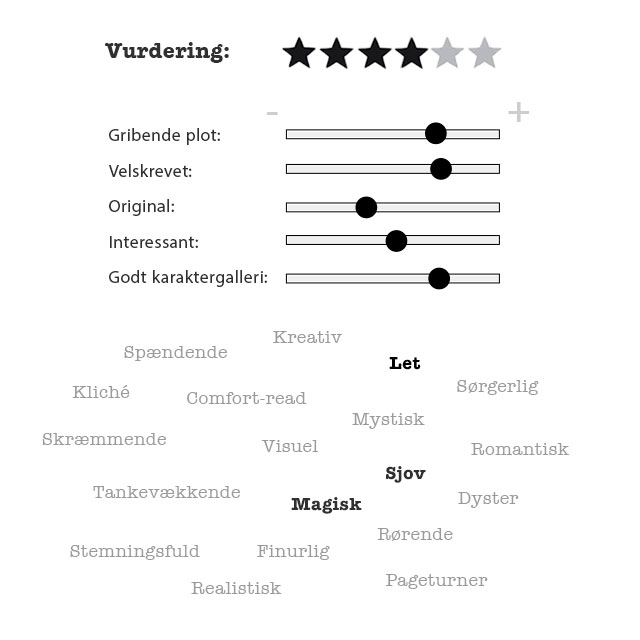 Sådan har jeg fået bogen: Jeg købte den for 100 år siden efter at have læst John Connollys fantastiske The Book of Lost Things
Plot: Samuel Jackson opdager ved et tilfælde, at hans nabo har åbnet portene til Helvede.
Det kunne jeg lide: Det var en sød, sjov og underlig fortælling. Jeg nød den i fulde drag og morede mig over de mange finurlige detaljer. Jeg grinede højt flere gange.
Det var jeg knap så vild med: Historien har vi hørt mange gange før og jeg har ikke noget behov for at læse videre i serien. Men stadig meget anbefalesværdig, hvis du godt kan lide denne genre.
Yndlings citat:
"I'm a ghost," said the small figure, then added, a little uncertainly, "Boo?"
---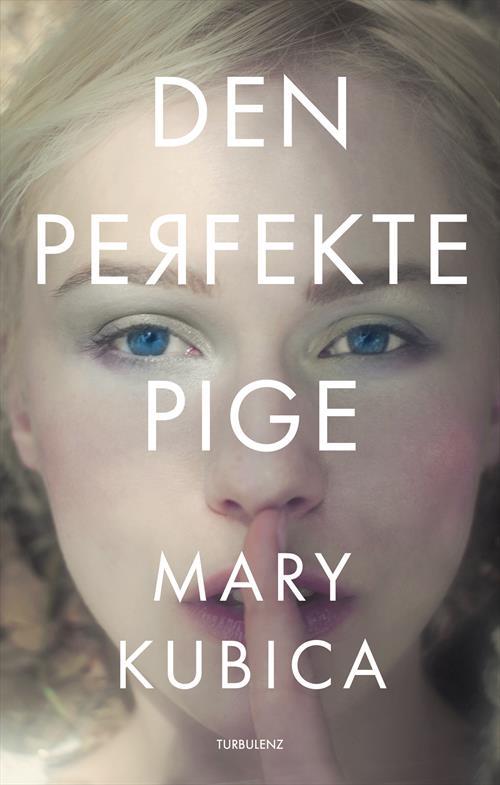 Den Perfekte Pige af Mary Kubica
En thriller om kidnapning, manipulation og svigt.
Sådan har jeg fået bogen: Jeg lyttede til den gratis på e-reolen.
Plot: Mia forsvinder efter at have taget hjem med en fyr. Måneder efter bliver hun fundet med hukommelsestab.
Det kunne jeg lide: Den var lidt spændende ind imellem. Lidt.
Det var jeg knap så vild med: Urgh. Det her er slet ikke min genre. Jeg er så ligeglad med mysterier og opklaring af sager. Jeg gav bogen en chance fordi vi skal læse den i min bogklub (ikke Bookworm's Bookclub, men den anden bogklub). Jeg kedede mig, brød mig ikke om skrivestilen og kunne slet ikke klare den robot-agtige oplæser. Det er en lettelse at være færdig med den lydbog.