Reading well is one of the great pleasures that solitude can afford you.
― Harold Bloom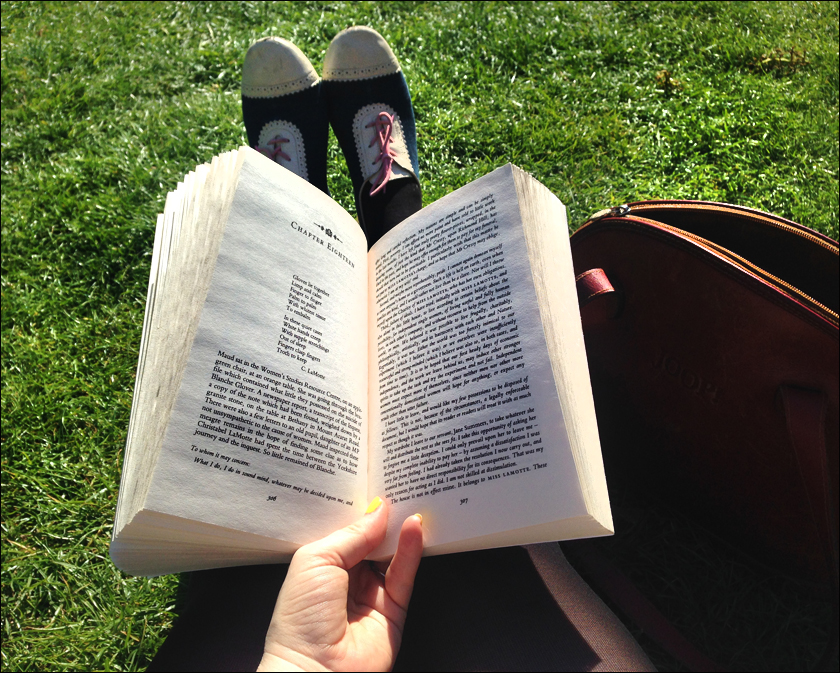 Is there anything better than a day all to yourself? I can be a very social person, but I also crave solitude. Big time! Today I had the day off from work and had such a good time. After sending Mr. Boyfriend off to work, I slouched on the couch in my kitchen, had some breakfast and coffee while catching up on all the blogs I'm following – I had so many unread mails from Bloglovin' (all the way back from March!) and it was wonderful to just read post after post from all my favorite bloggers. I'm following a nice mix of Danish book bloggers and vintage fashion bloggers from all over the world. I can always find something to satisfy my cravings for book talk and beautiful vintage outfits.
Then I hit the gym where I started listening to a new audio book, Flashforward. After that I was starving and went to my new favorite cafe on Nørrebro, bevar's, for lunch and some "real" reading. It's such a nice and quiet place, perfect for reading – I went to the very same café during the Easter holiday when Mr. Boyfriend and I went on a reading date. I love going to cafés by myself. I can just read and read for hours without a sense of time and place.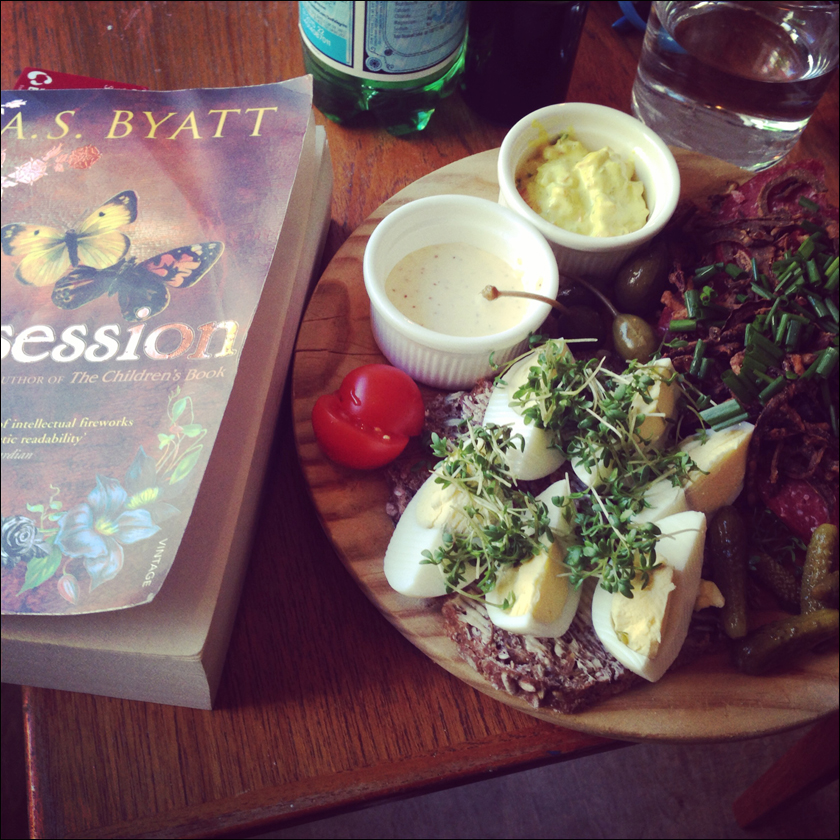 When I'd finished lunch, I went outside to continue my reading in the sun with a nice cup of coffee. Pure bliss!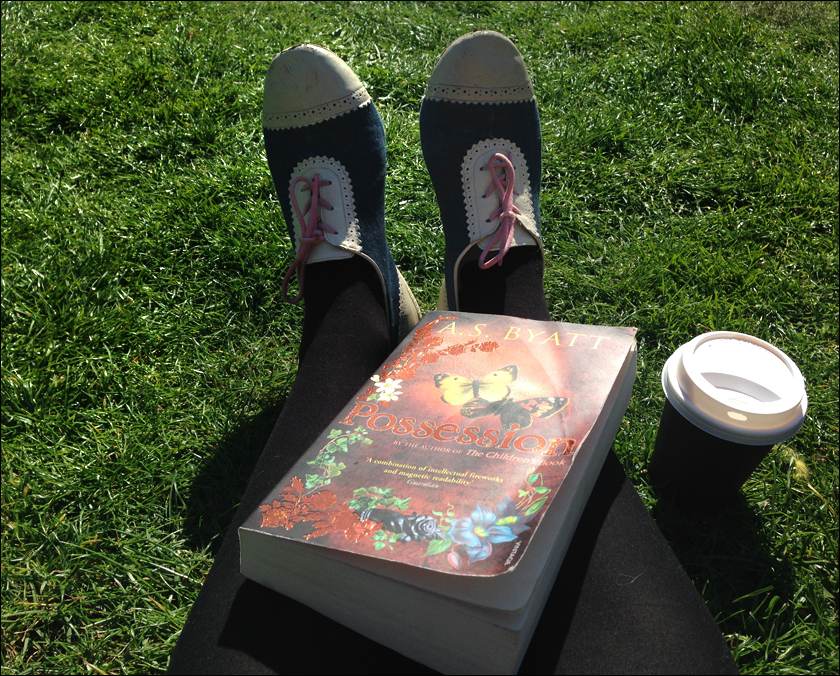 Now I'm waiting for Mr. Boyfriend to come home – hope he'll make me some dinner. Yeah, that's me – even when I've got the day off, I refuse to cook. Mr. Boyfriend just called saying he's stuck at work and won't be home for dinner. That means I can continue my day of blissful solitude. I think I'm going for rye bread with avocado, a pot of tea, Californication on Netflix and continue my knitting project.
What do you like to do when you've got an entire day to yourself?