April hath put a spirit of youth in everything
– Shakespeare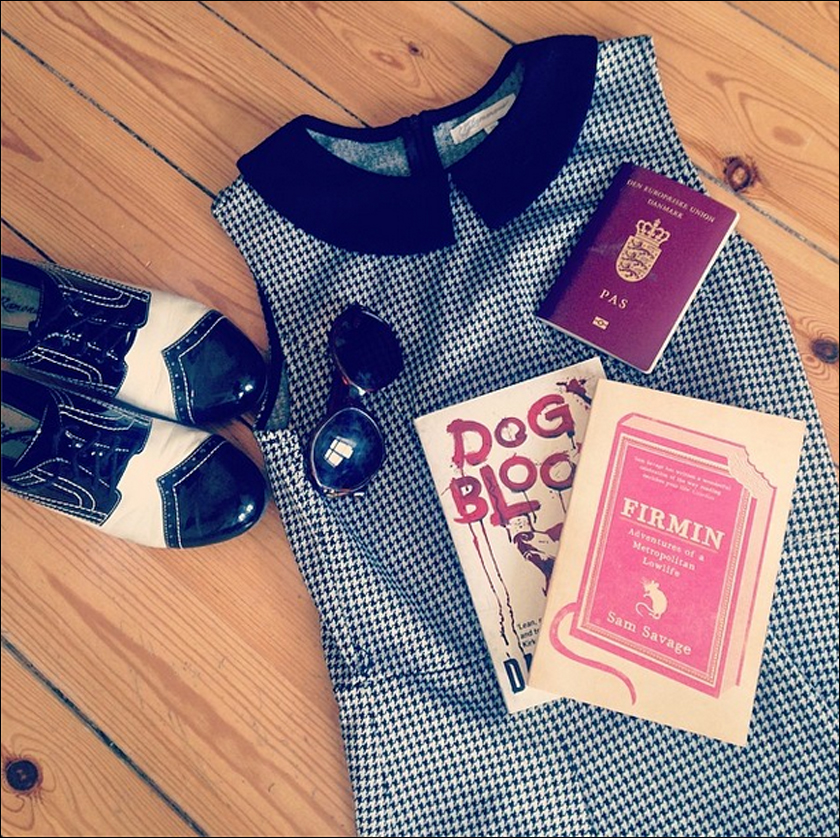 April started off brilliantly with a trip to London – the perfect combination of shopping and relaxation. And a lot of cake. So much that I decided to try a sugar-free month as soon as I got home. It's actually been going quite well – I guess I wasn't as addicted to sugar as I thought I was! The last day is on Friday because we're having a party on Saturday and I need my mojitos.
Anyway, April's been treating me well this year. I've had some great reads: Firmin and Dog Blood, and I really enjoyed the Easter holiday where I got to spend some quality time with Mr. Boyfriend. Work's been good and I'm excited about the way my team is evolving. It's been busy, but there's still been plenty of time to enjoy sitting on the steps in front of our building and enjoy the afternoon sun over a book and a cup of tea. This was one of my favorite after-work activities last spring, and I'd forgotten all about it until one day when I came home from work and saw that the steps were bathed in gorgeous sunlight.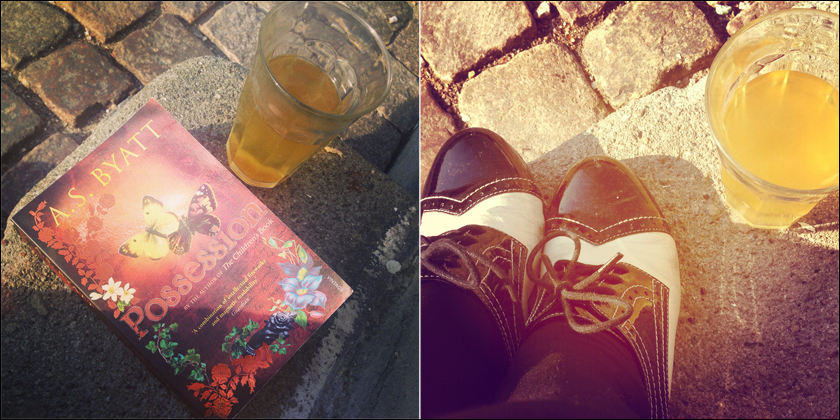 So, what else have I been up to this April? Well, I wore the Wonder Woman sneakers I bought in London a couple of years ago. Speaking of shoes, April has been a great shoe month! I've bought no less than five pairs of shoes! I bought three pairs in London and two pairs of Chie Mihara online. If it was up to me, it would have been six pairs, as there's still a pair of Chie Mihara that I need desperately. I'm so desperate that I check Brandos every single day to see if they're back in my size. I don't even need to remember to check as the google ads for the very same brand follow me around wherever I go online.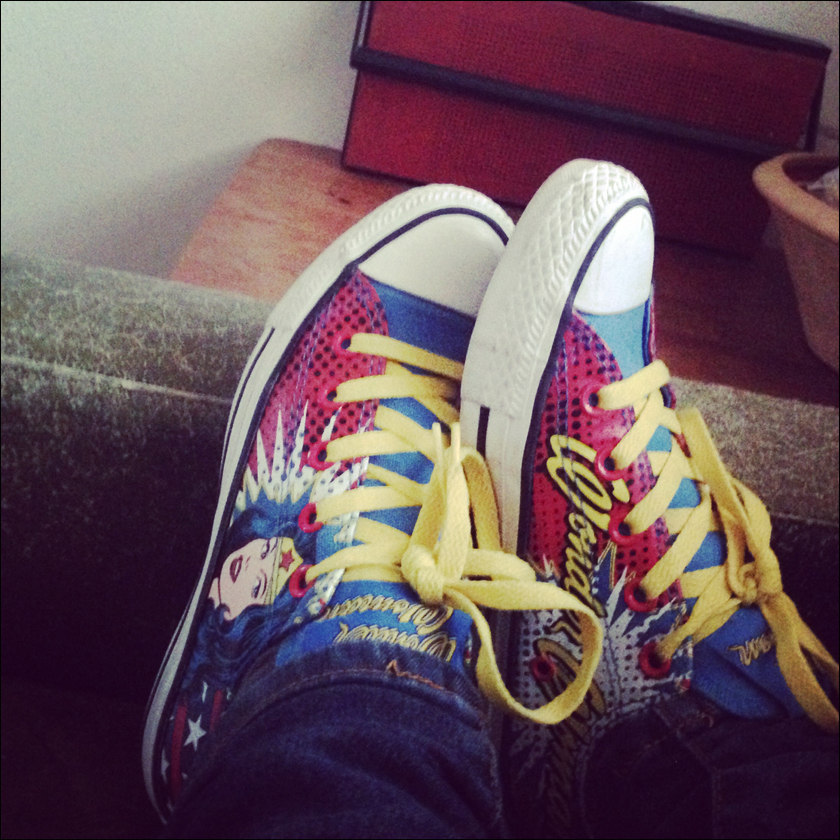 What else? I panted my nails yellow: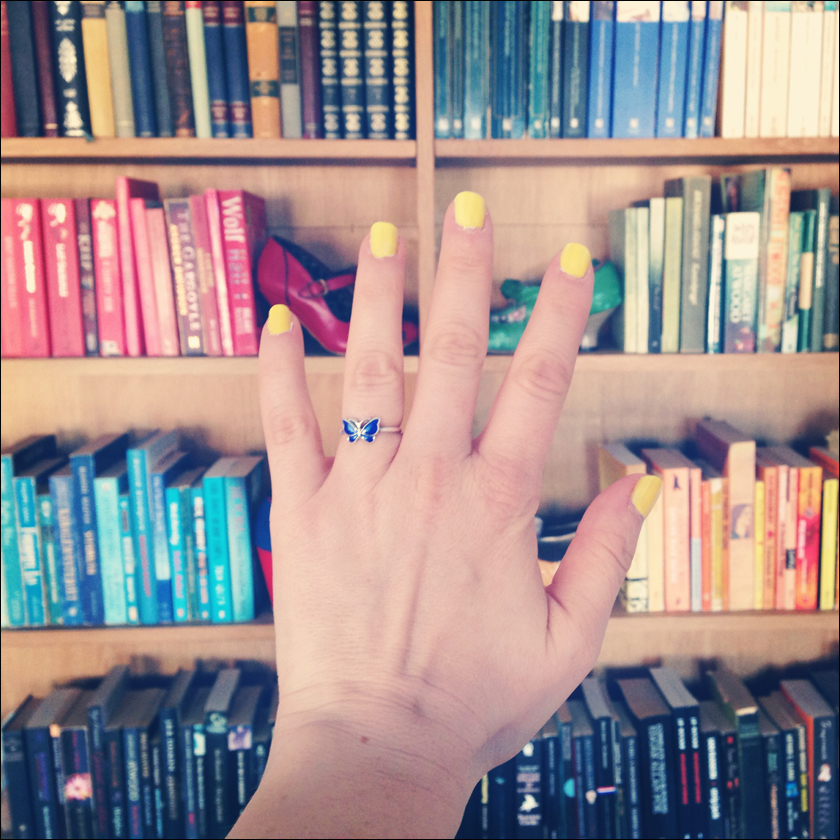 I color-coordinated another book shelf in a Lola Ramona-inspired theme: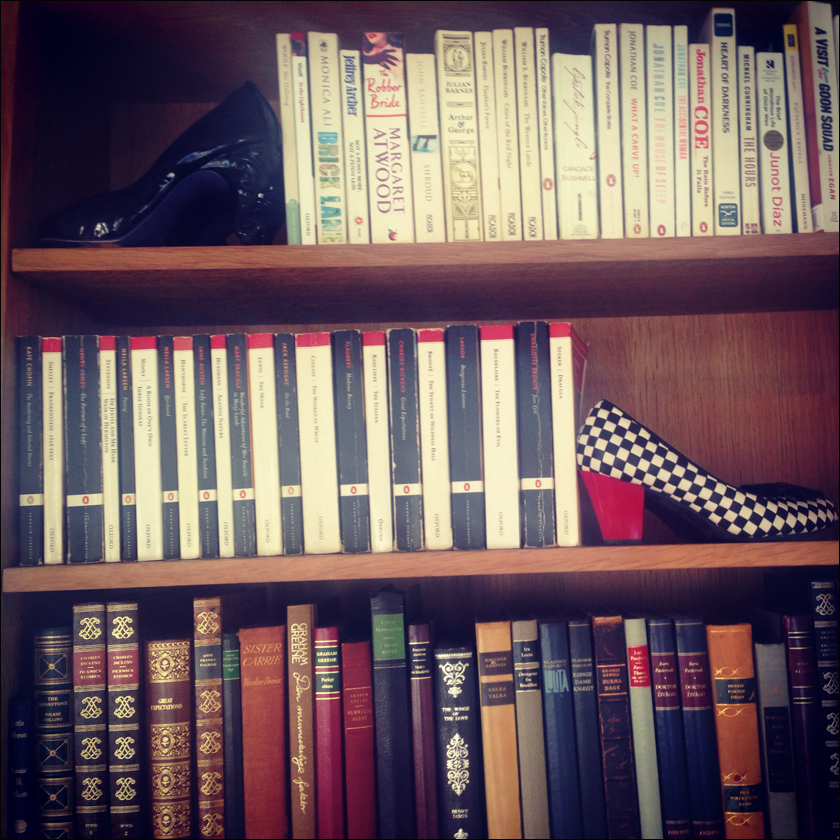 I started a new knitting project to use up some left-over yarn: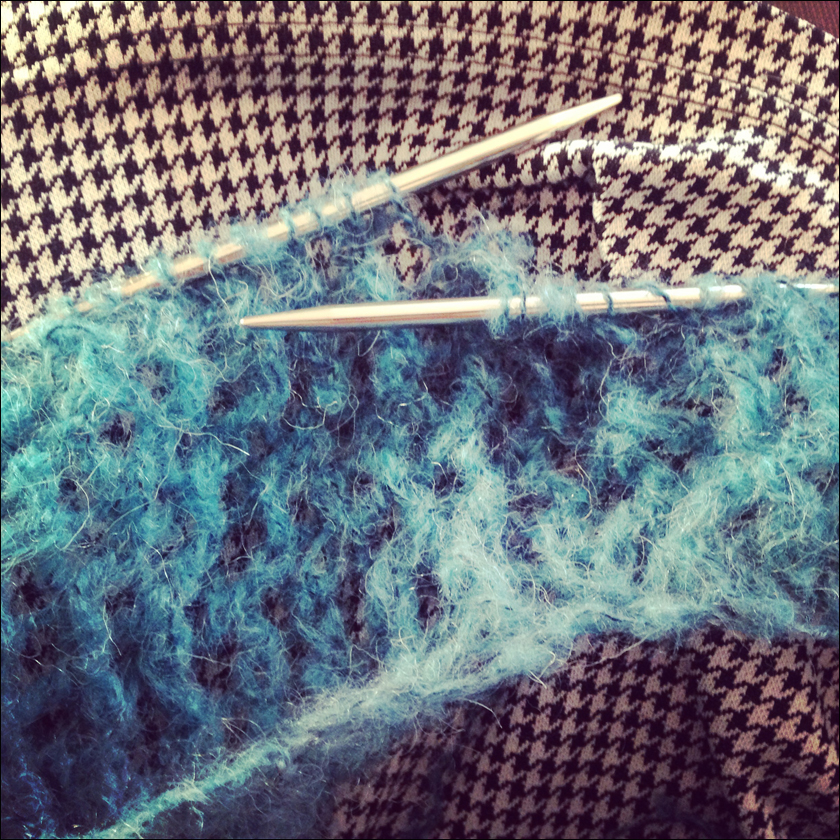 And my cats were cute: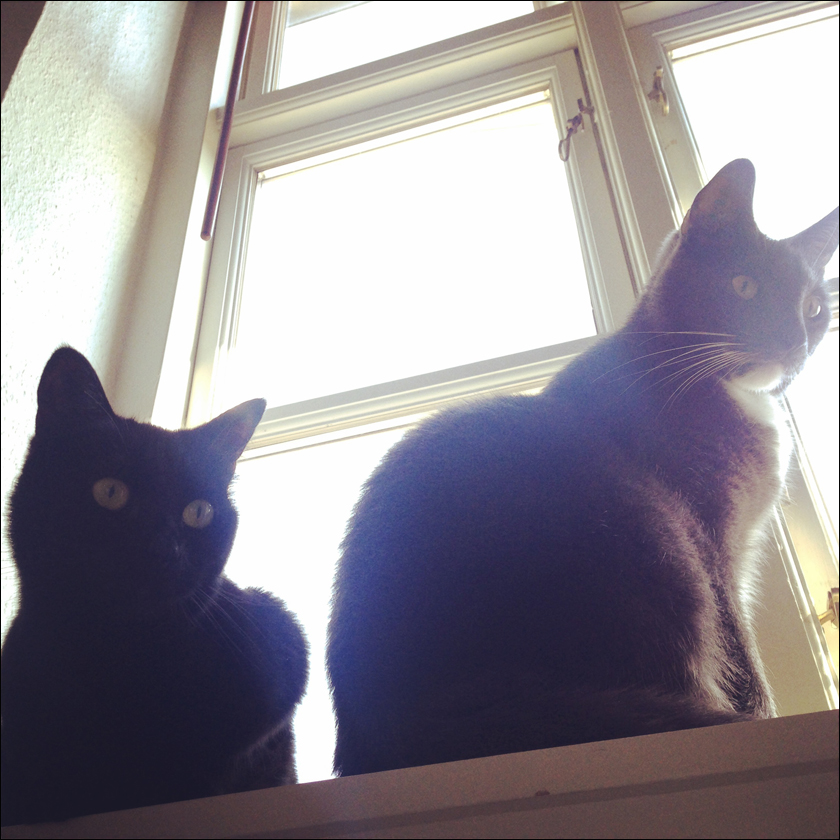 How was you April?