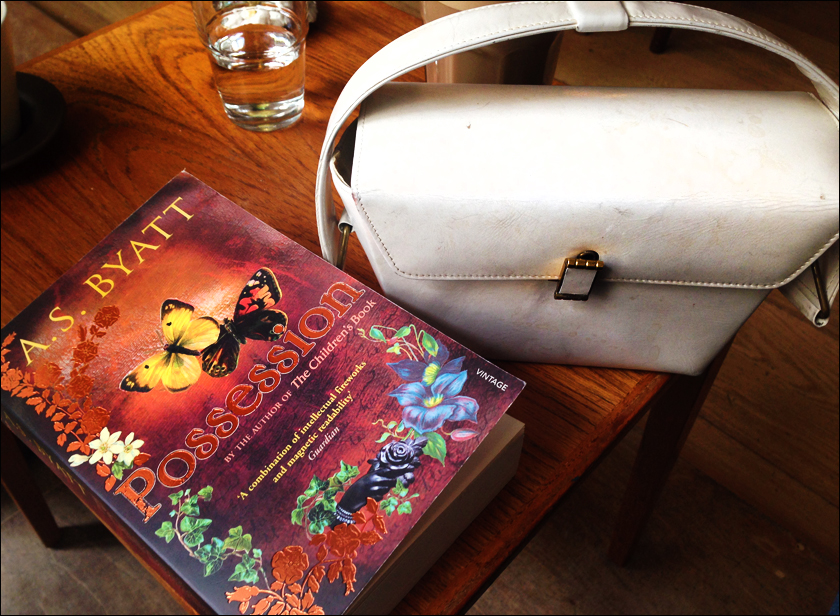 Happy Easter! Yesterday, the first day of the holiday, Mr. Boyfriend and I went on a Reading Date: we both grabbed a book and went for a walk in search of a cafe with comfy chairs where we could curl up and read while getting tea, coffee and a bit of lunch. Our choice fell on Bevar's on Ravsborggade. I first visited this place last summer where I discovered that they have the best marmalade in town. Their lunch is good and simple smørrebrød (a delicious Danish treat).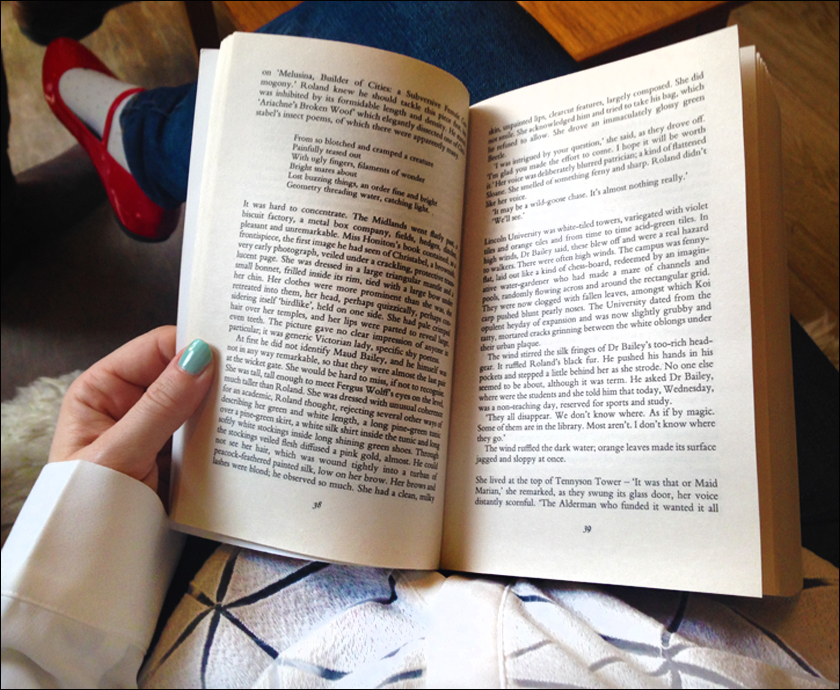 I'm reading A.S. Byatt's Possession which I'm really excited about. It's still early days, but it's very interesting so far and I trust it to be a worthy companion for my Easter holiday (hopefully I can lure Mr. Boyfriend into another reading date)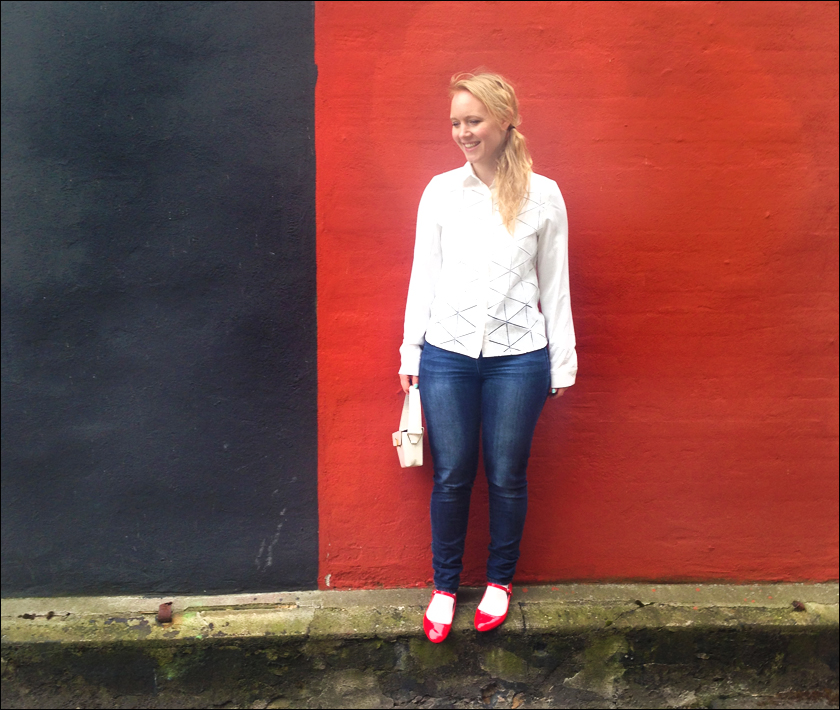 Here's what I wore on our Reading Date: My new white shirt from Top Shop which I bought on my trip to London. I really like the pattern which unfortunately doesn't show very well in this pic as the sun was so bright. The Office shoes are another London purchase that had me exalted the minute I lay eyes on them. They were such a bargain and I could immediately picture them with white or blue socks – Wizard of Oz style. The bag is vintage from Twenty in Elmegade.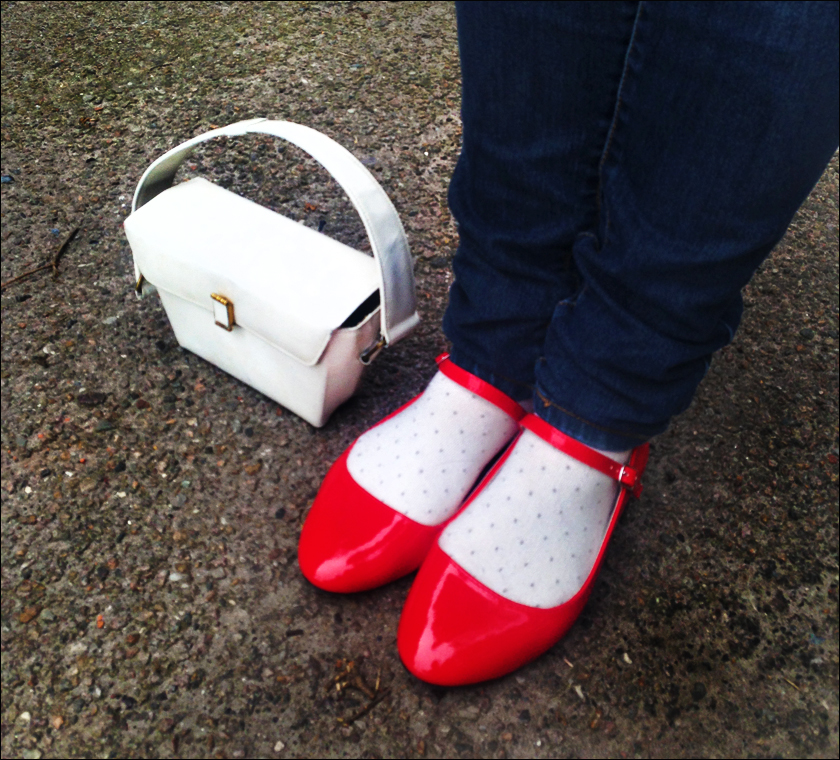 Today I've got some baking projects planned – I love baking while listening to audio books. I'm currently listening to The Talented Mr. Ripley which is just as nerve-racking as the movie. Tonight I'm going to the movies with a friend to see Yves Saint Laurent, which I'm really looking forward to see.
How are you spending your Easter holiday?